Exhibition "Yannis Moralis. Theatre-Music-Poetry"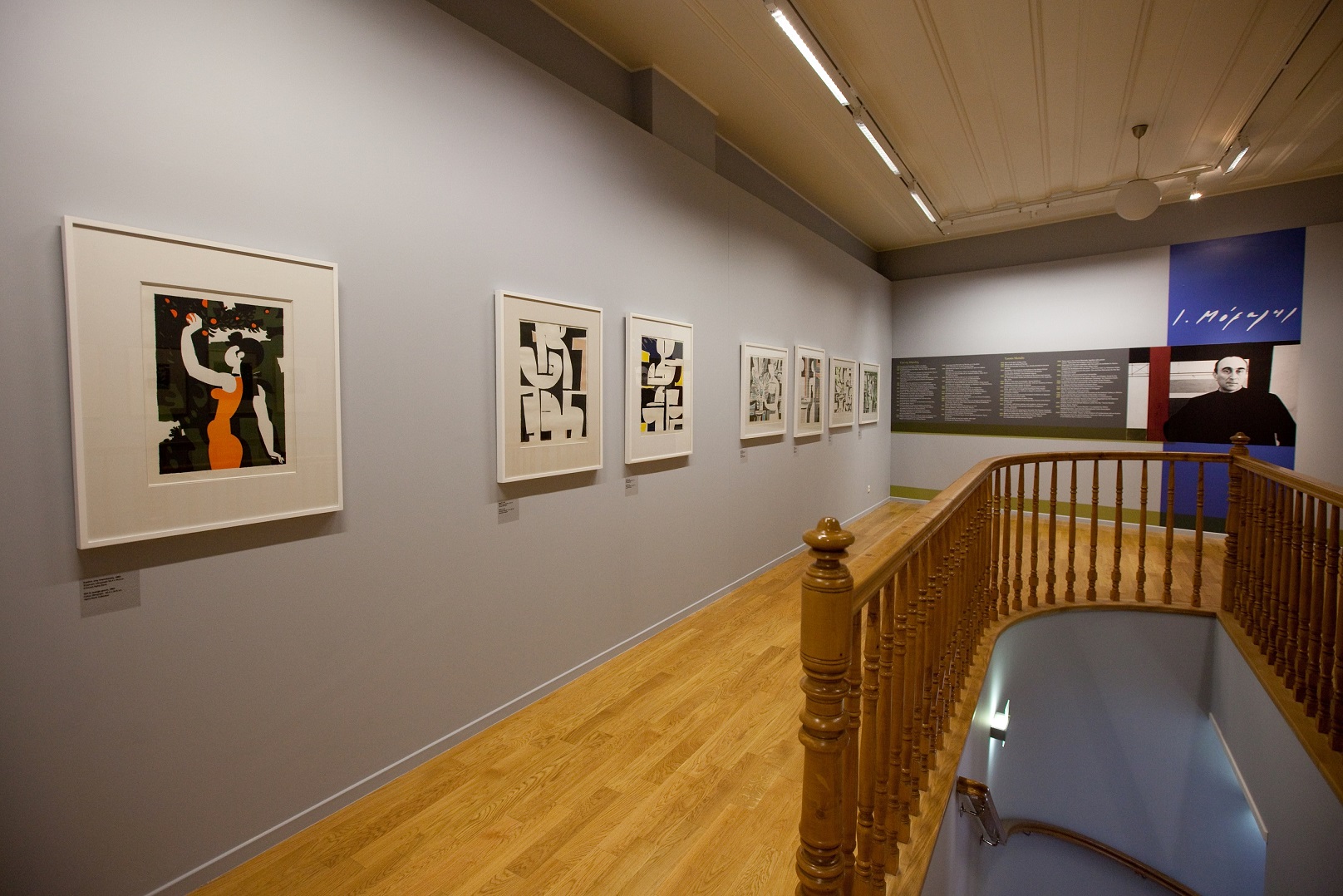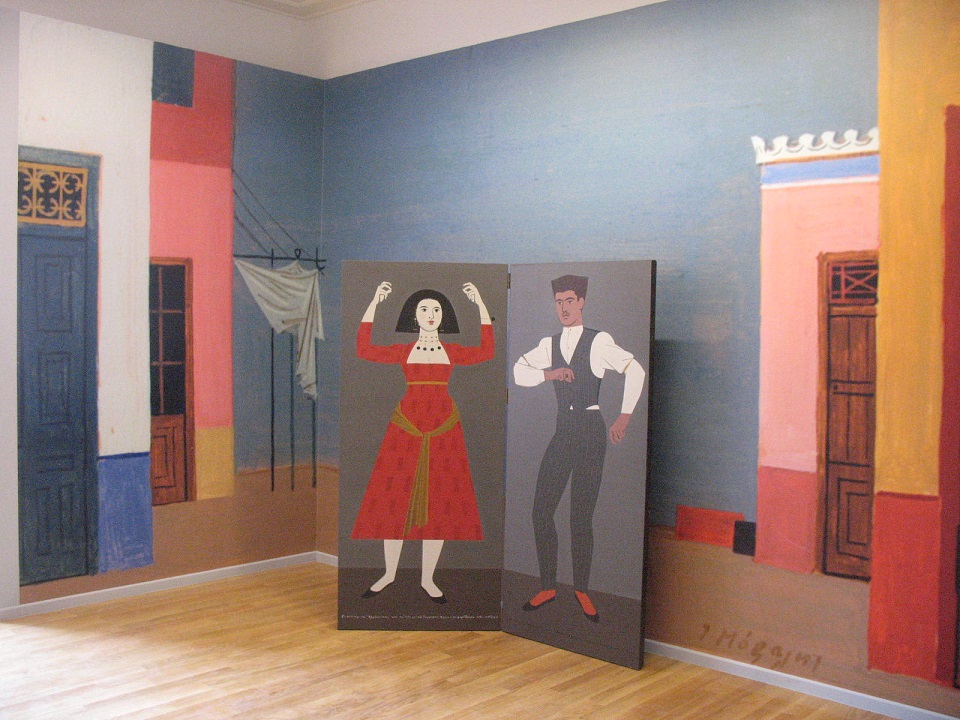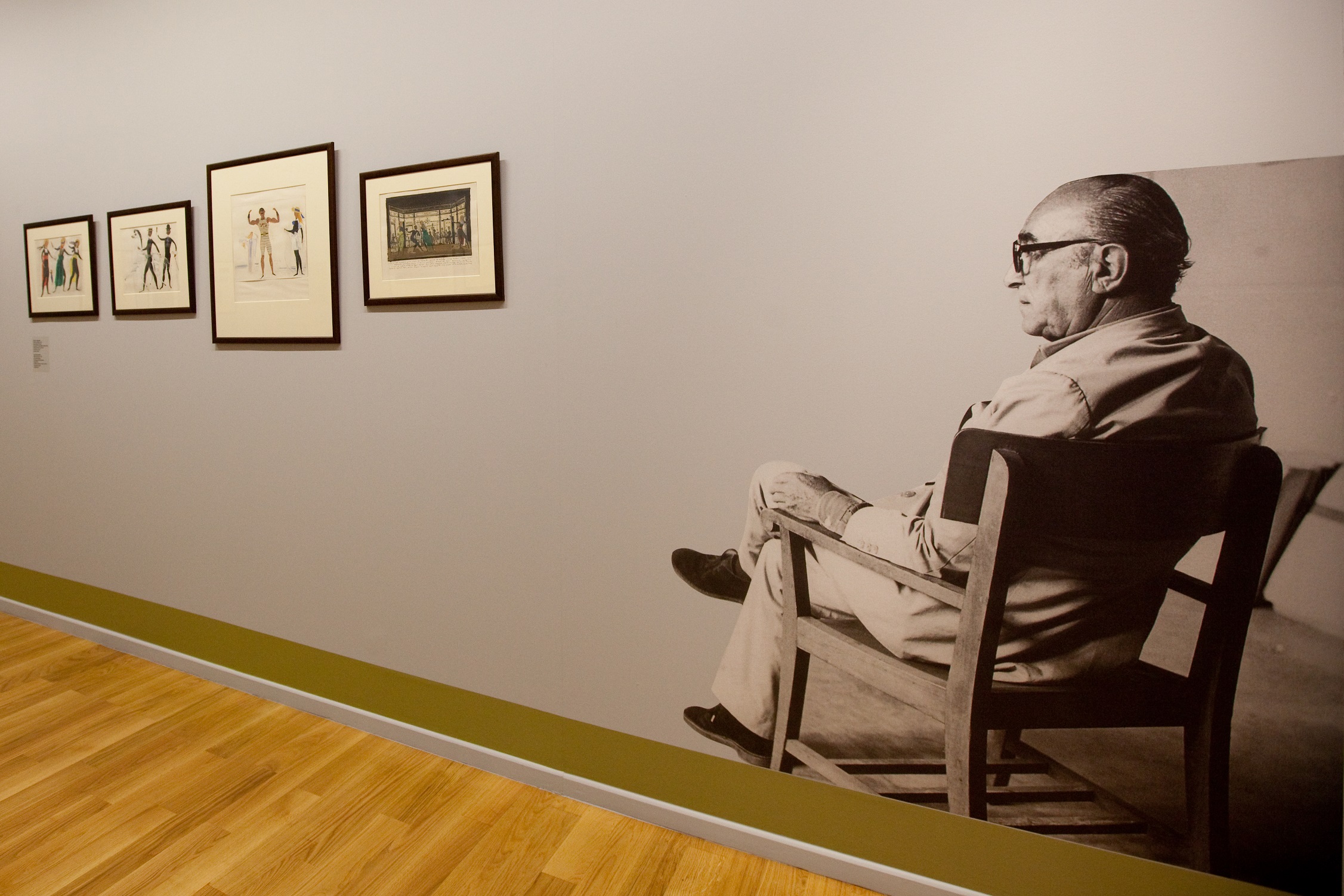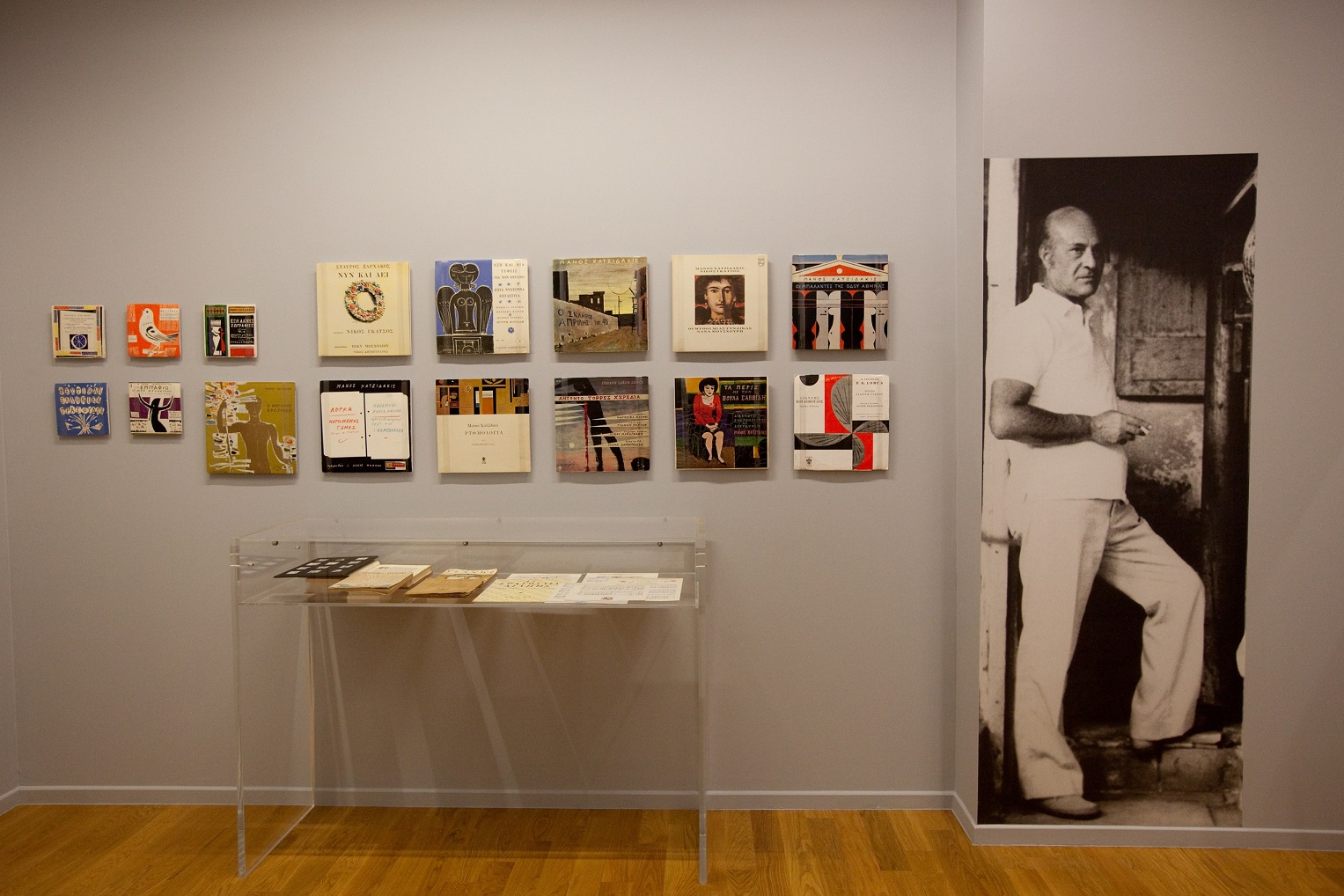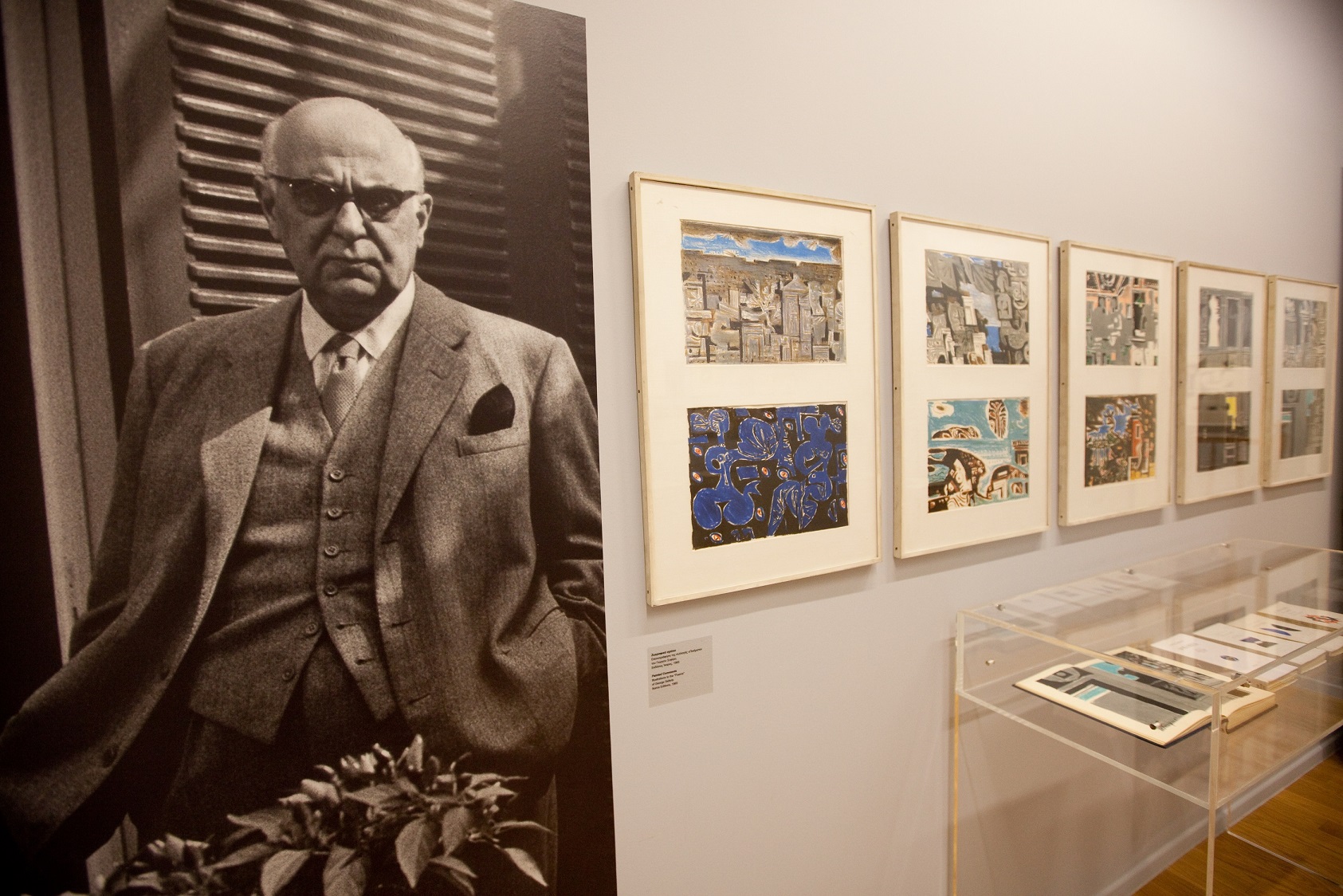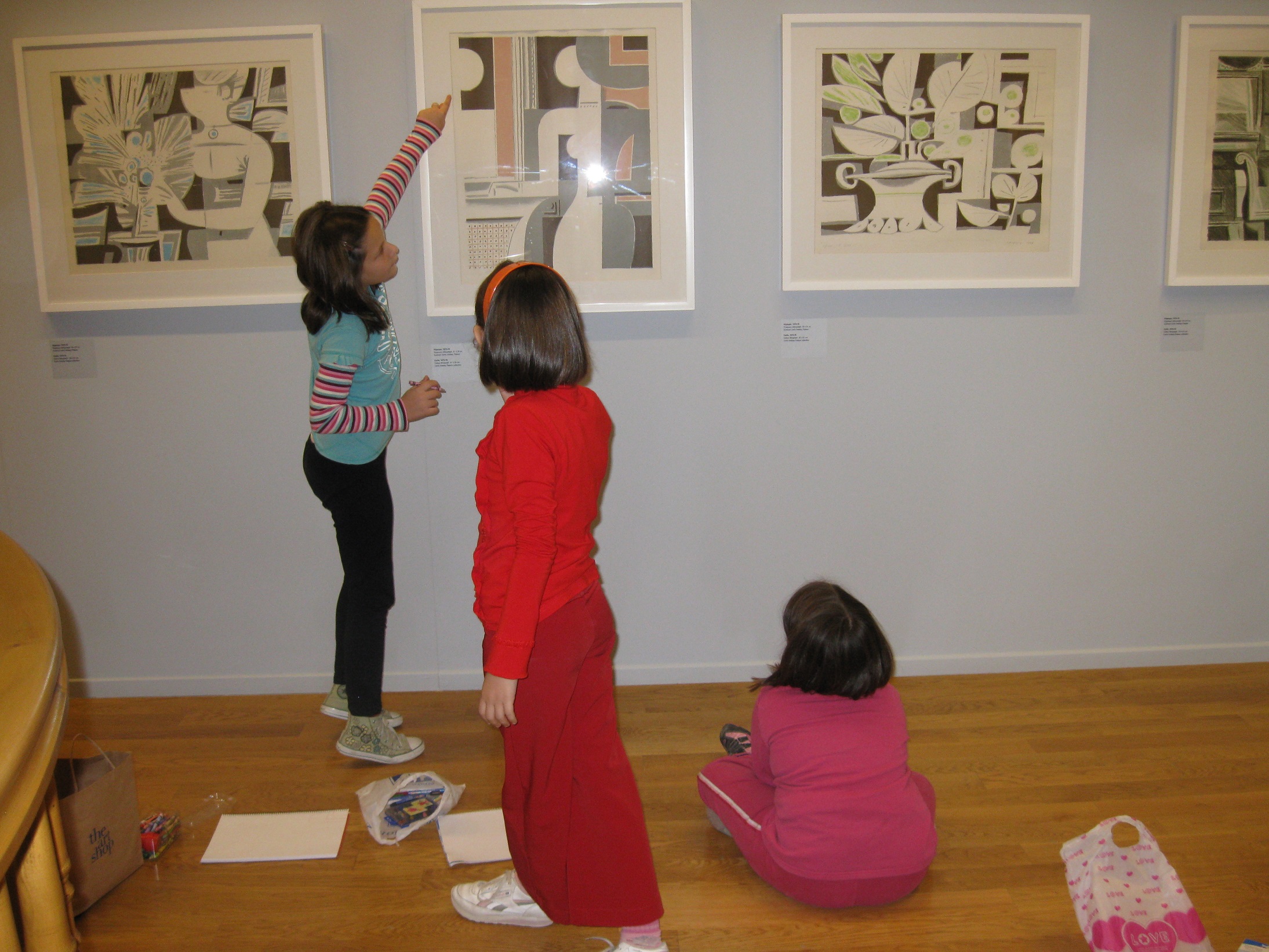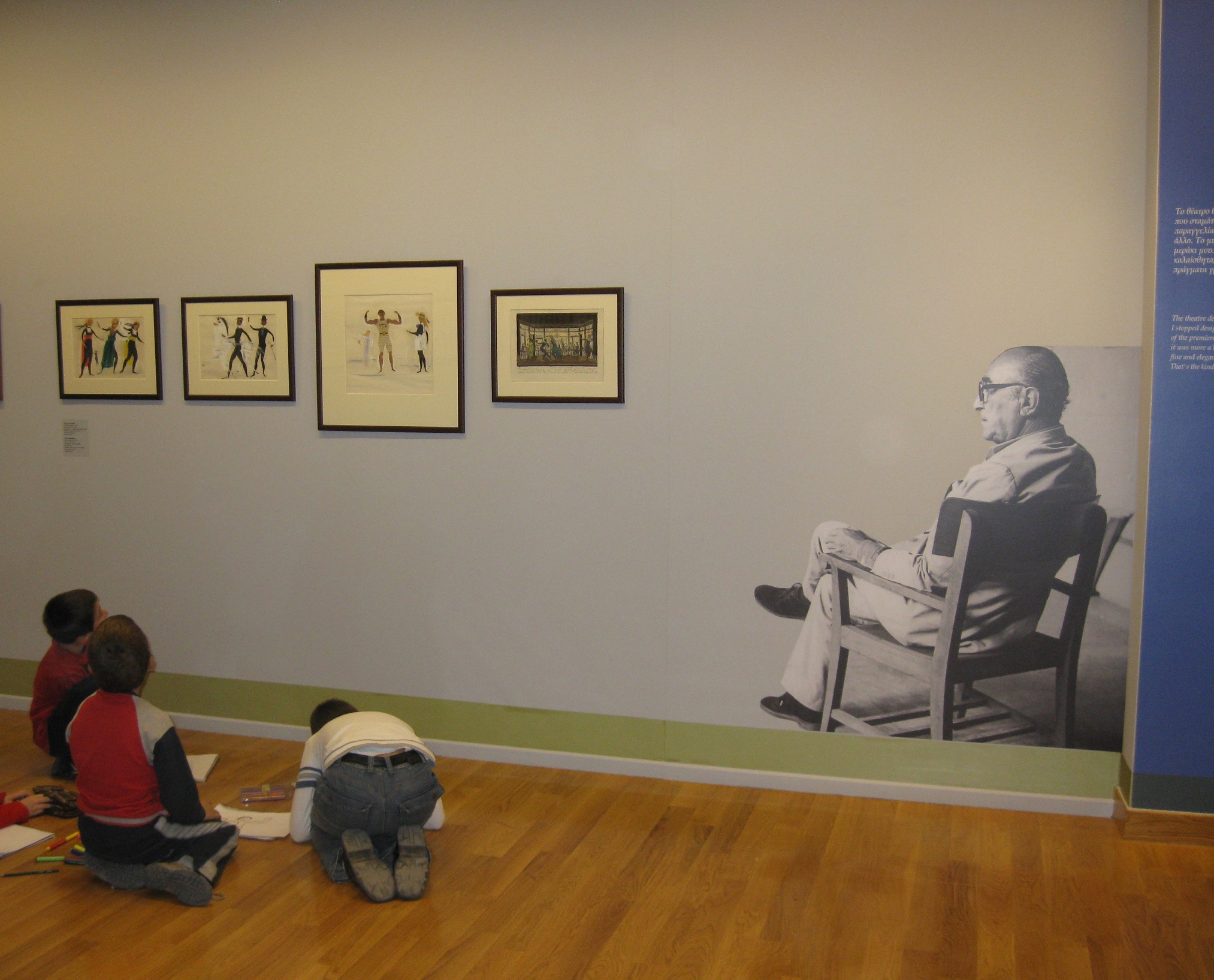 The exhibition "Yannis Moralis. Theatre-Music-Poetry" showcases the artist's activities beyond painting. It includes the entirety of his work in scenography, the illustrations in Odysseas Elytis' and Giorgos Seferis' poetry collections, and the covers for Manos Hadjidakis' and Mikis Theodorakis' music albums.
Yannis Moralis beyond painting
The exhibition "Yannis Moralis. Theatre-Music-Poetry" includes the entirety of his work in scenography, book illustration and music album covers.
The aim of the exhibition is to highlight Yannis Moralis' influence on the Greek art scene and his undeniable contribution to cultural affairs.
The exhibits
The exhibition was presented for the first time at the Benaki Museum in 2001. The Nafplio exhibition is enhanced with Yannis Moralis' pieces that belong to the Alpha Bank Art Collection, as well as exhibits from different museums, institutions and private collections.
Woodcuts, lithographs, draft sketches and books are presented to complete this separate line of activity by the artist, related to printmaking, graphic arts and the art of books.
Some of the pieces in the exhibition are extremely rare. They are exhibited for the first time and published for the first time in the exhibition catalogue.
A timeless presentation
The presentation starts in 1932, when Moralis exhibited his work as a student at the Athens School of Fine Arts. It moves on to 1960, with his monumental intervention on the façade of the Athens Hilton Hotel and the illustrations he created for the poems of Odysseas Elytis, Giorgos Seferis and Nikos Kavvadias. It concludes with the music album covers the artist created for the renowned Greek composers Mikis Theodorakis and Manos Hadjidakis.
The sections of the exhibition
The exhibition is structured according to thematic sections:
Stage sets and costumes: Sketches by Yannis Moralis for important theatrical plays, such as: Six Popular Pictures by Manos Hadjidakis, 1951, Oedipus Rex directed by Karolos Koun, 1969, and The Shoemaker's Prodigious Wife by Federico Garcia Lorca, directed by Alexis Solomos, 1958.
Music album covers: Music album covers, such as Magnus Eroticus by Manos Hadjidakis, 1987, and Epitaphios by Mikis Theodorakis, 1960.
Book illustrations: Books such as the Heroic and Elegiac Song for the Lost Second Lieutenant of the Albanian Campaign by Odysseas Elytis, 1962.
Printmaking: A large number of Moralis' works that showcase his talent for sketching, mostly through woodcuts.
Exhibition catalogue
A catalogue titled Yannis Moralis. Theatre-Music-Poetry accompanies the exhibition. It was edited by Fani-Maria Tsigkakou and Irene Orati. It includes studies on Yannis Moralis' work in scenography and book illustration, and texts by Manos Hadjidakis, Odysseas Elytis and Giorgos Seferis.
Discover other exhibitions