Cultural contribution of Ionian and Popular Bank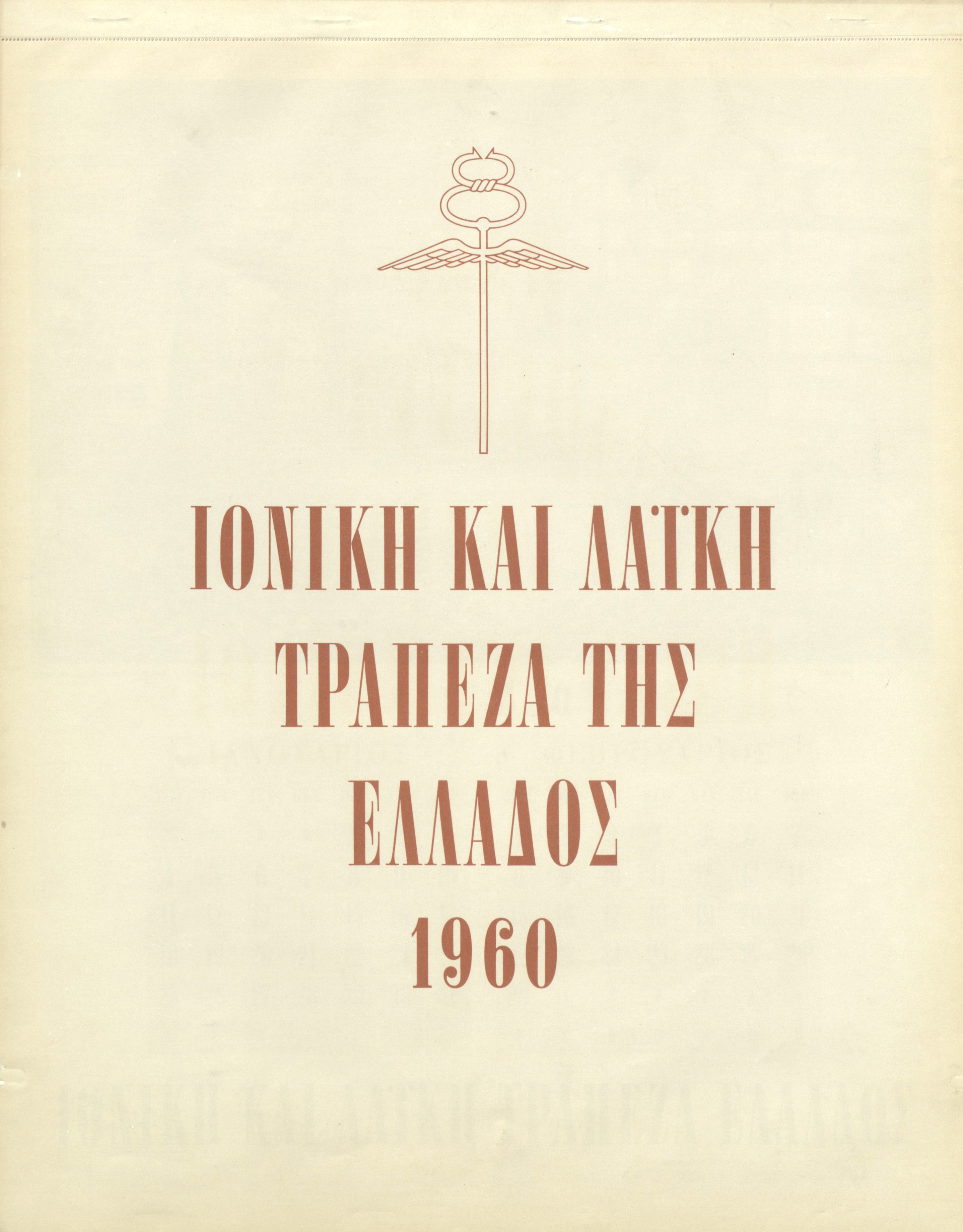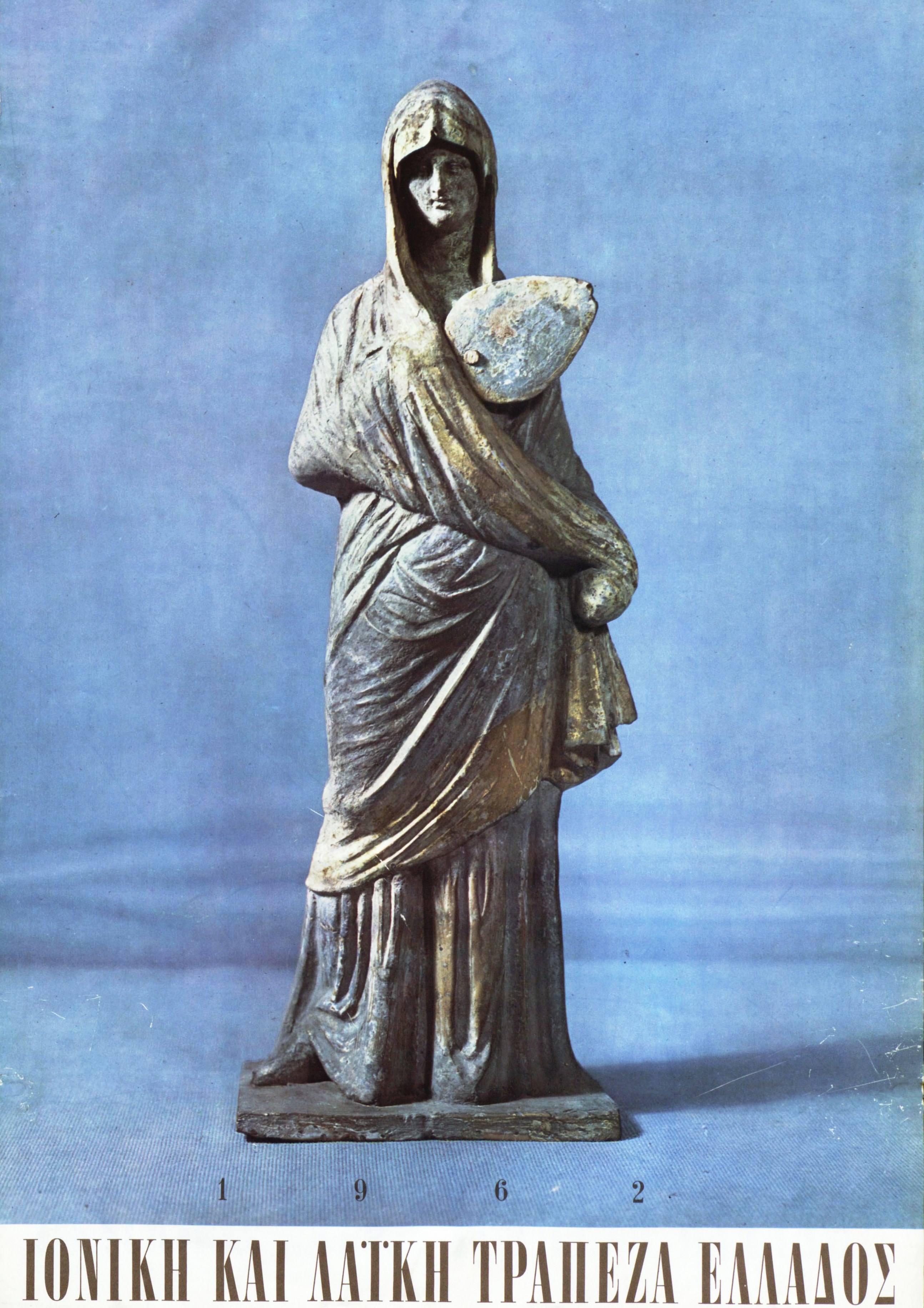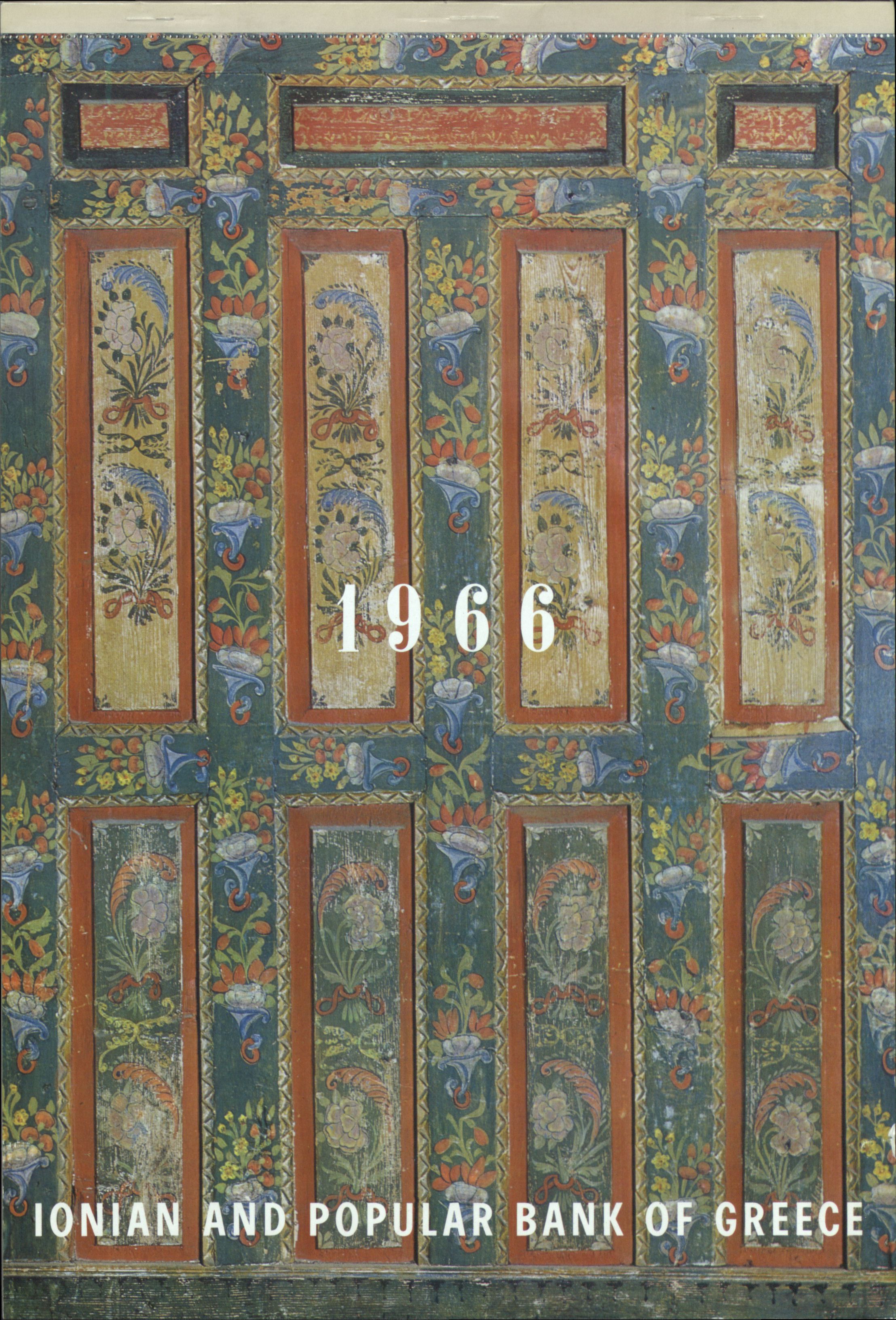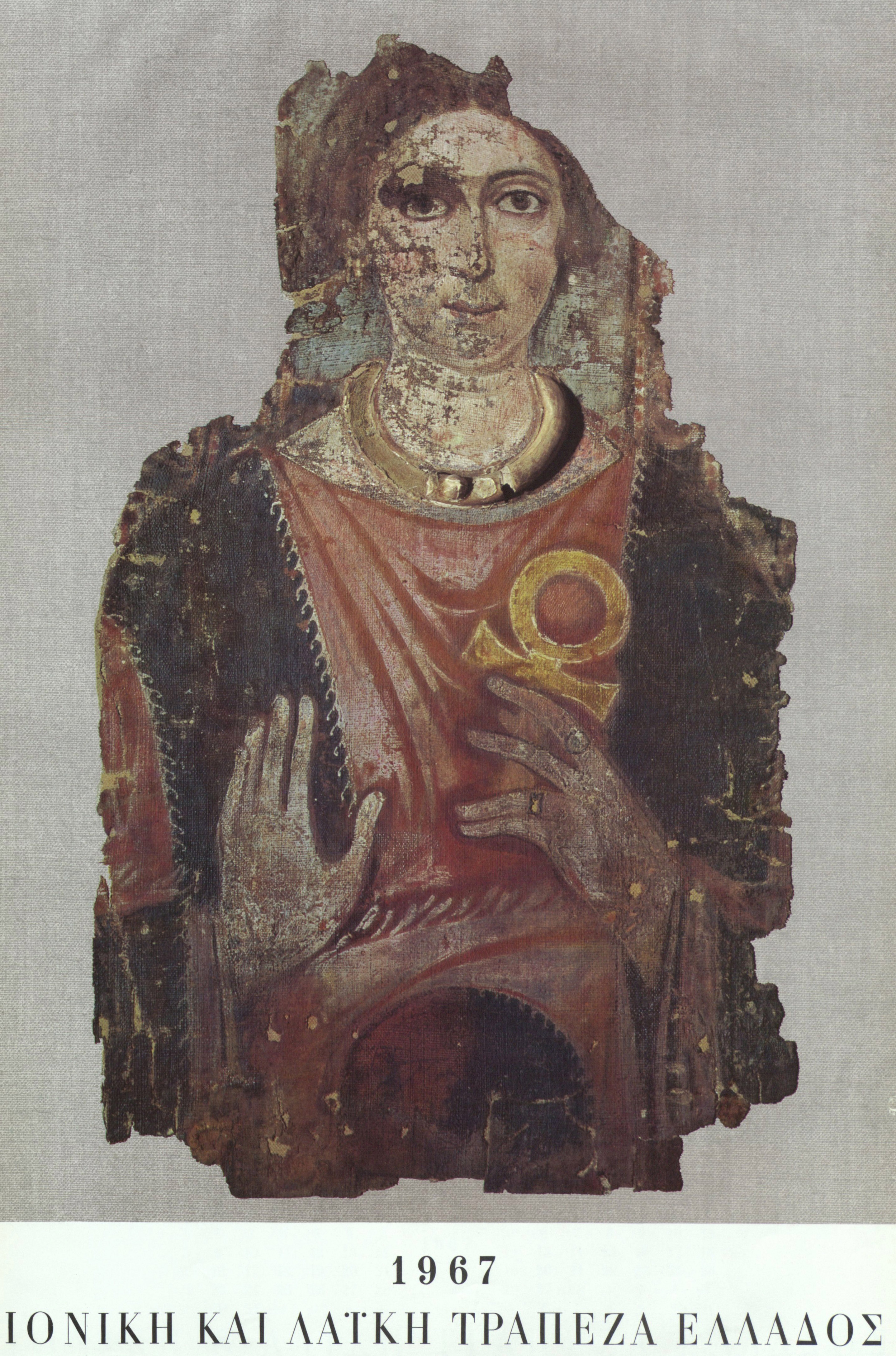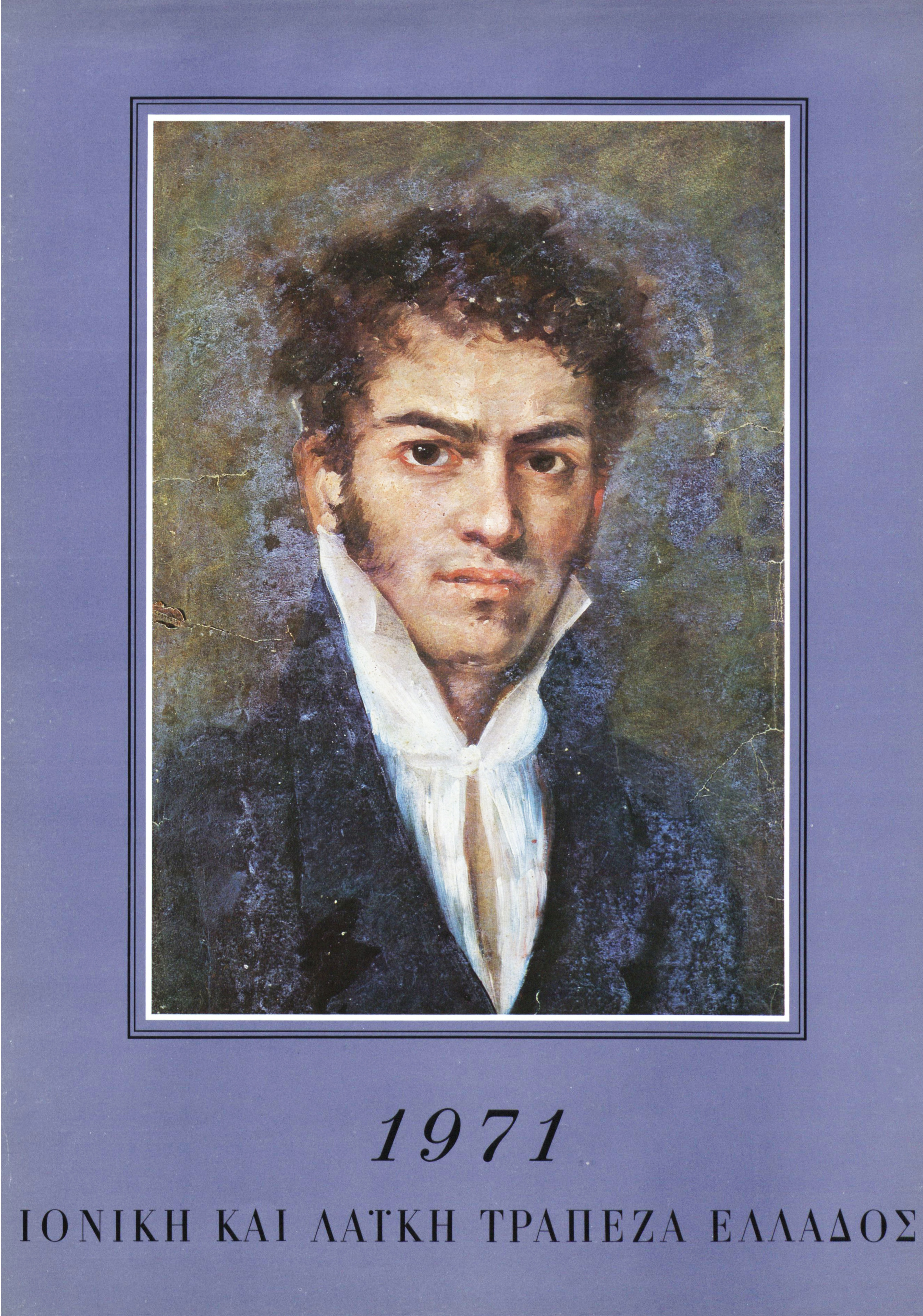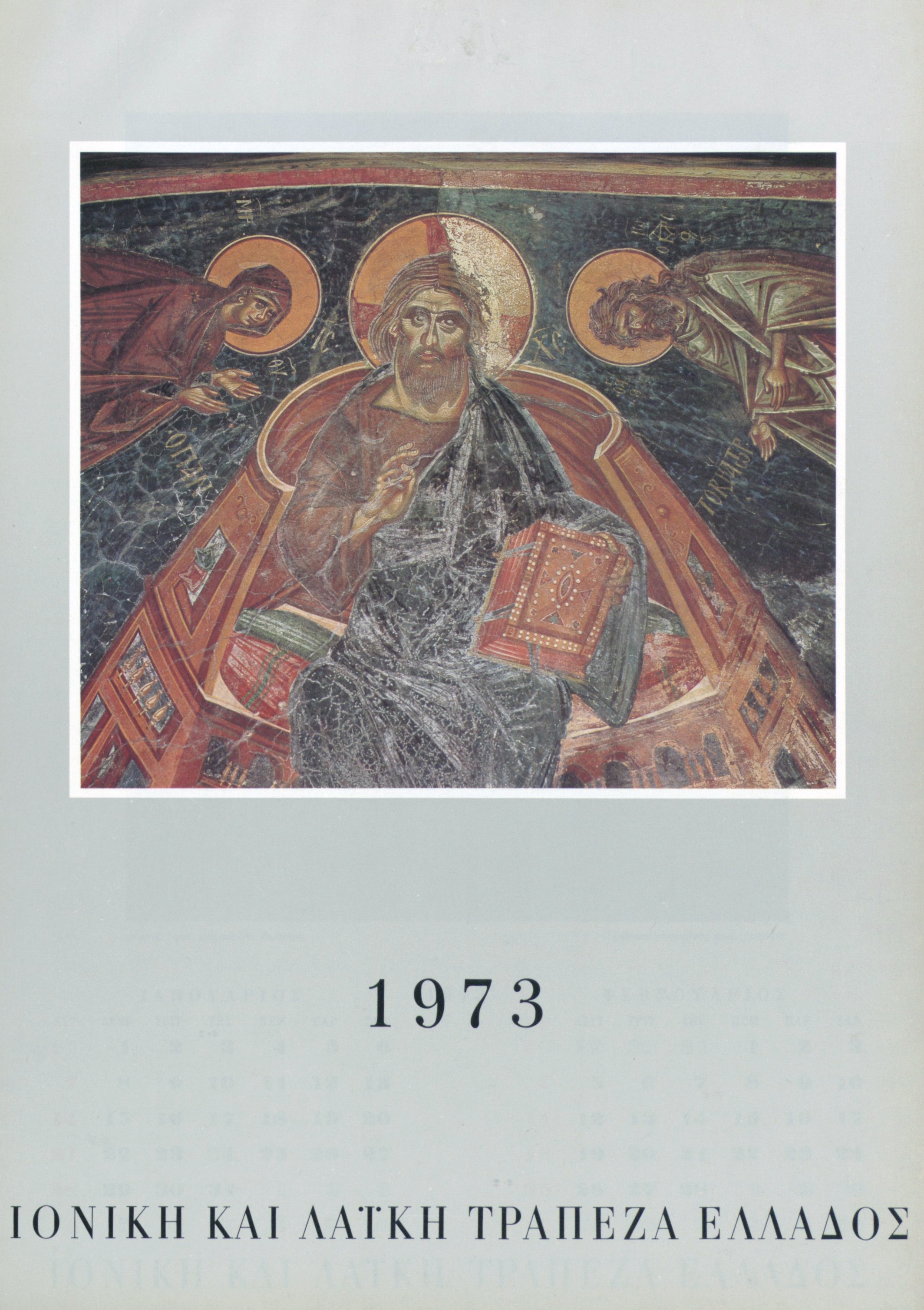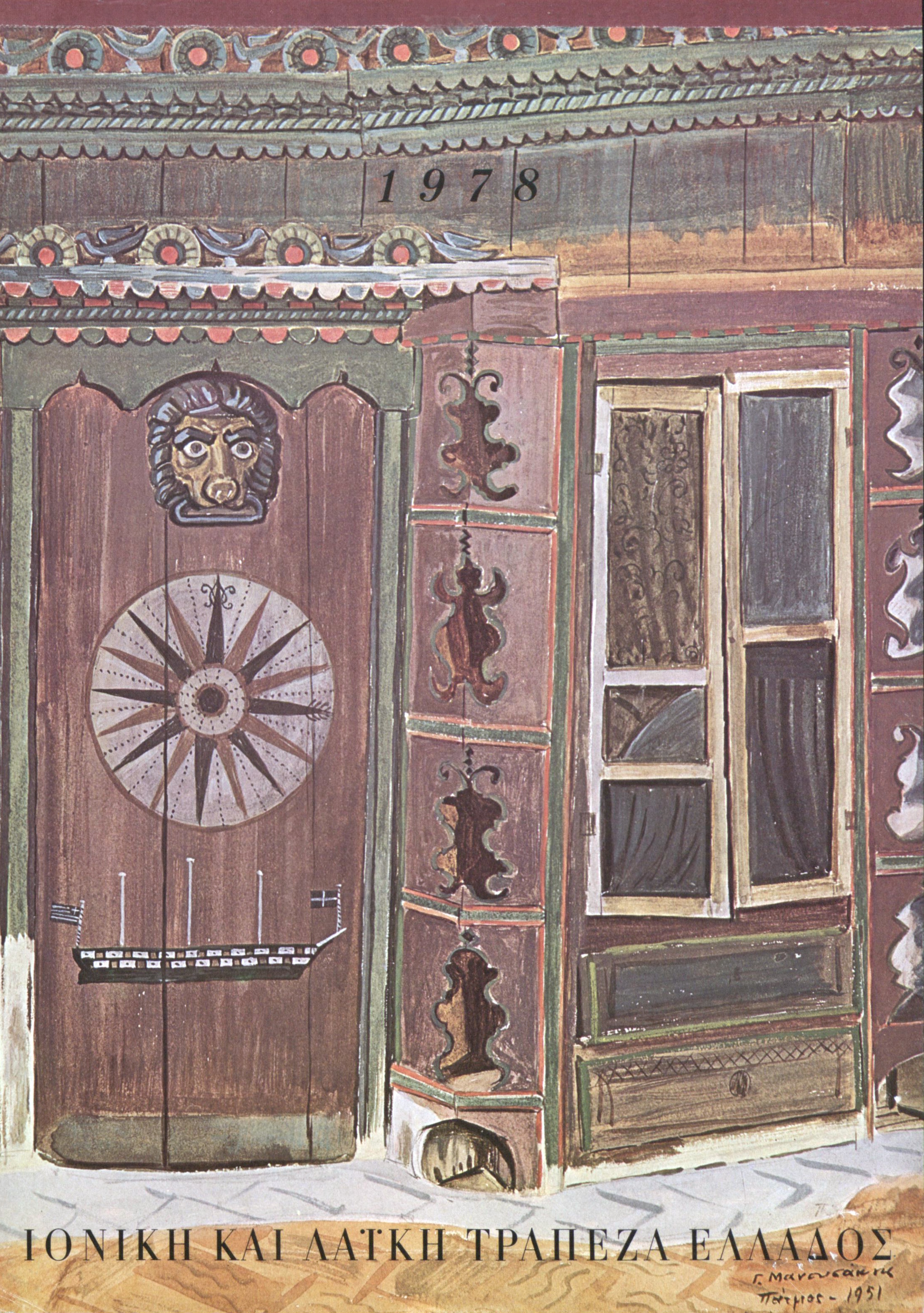 Ionian Bank's contribution to culture and the arts has been acknowledged with many awards. The Ionian and Popular Bank art wall calendars are, in their own right, an entire way of approaching Greek art. Published between 1960 and 1992, they are an invaluable source of information as tokens of the bank's collaboration with major Greek artists. 
Ionian and Popular Bank wall calendars published between 1960 and 1992. 
Cover art includes paintings, Orthodox iconography, wood engravings and statues. 
An active involvement with the arts 
Ionian and Popular Bank was actively involved with the art world and collected paintings by important Greek artists.  
During the 1970s, Ionian and Popular Bank partnered up with up-and-coming artists of the time.  
Painter Dimitris Mytaras was commissioned to create a large-scale triptych for the bank's publication showroom at a dedicated space of the headquarters. He was also tasked with creating the wall paintings at the Chios branch.  
A historic museum dedicated to paper money 
The Banknote Museum of the Ionian Bank opened its doors in 1981 at the building of Ionian Bank's central branch on the island of Corfu, Greece. The building, designed by architect Ioannis Chronis, was erected in 1845. 
Today, the museum's invaluable collection includes the first Greek banknotes issued by Ionian Bank, the National Bank of Greece and the Bank of Greece. Special issue banknotes and coin notes (small denomination banknotes) complete the collection. 
One of the richest collections in Europe 
In 1985 Ionian Bank decided to start a dedicated collection of artworks including engravings, drawings, watercolour paintings, sketches, mock-ups etc.  
By the end of the 1980s, the collection had acquired several modern Greek prints. These ranged from 18th-century popular paper icons to experimental prints by contemporary artists.  
The collection was also enriched with drawings, pastel works and watercolour paintings by 19th-century Greek painters.  
Boasting 3,500 prints by Greek artists and engravers, it is now considered among the most extensive collections of prints in Europe. 
A museum of prints 
1989 saw Ionian Bank's 150th anniversary. Modern Greek Printmaking was published to mark the event. The volume was exclusively illustrated with works belonging to the Ionian Bank collection. 
In 1994 it was decided that a museum of printmaking and graphic arts would open in downtown Athens to house the collection. The museum opened its doors in 1998. To celebrate the new museum, the collection travelled all around Greece, especially to remote and borderland towns, so that the public would be able to see and appreciate the works. 
Publications on art, history and economy 
From the early 1990s onwards, Ionian Bank published several books and catalogues, on its own or jointly with other institutions. 
The bank's own publication activity started with the Ionia series. 
This was followed by luxury art catalogues dedicated to distinguished Greek artists and to the history of Greek Orthodox culture. 
Sponsorships and awards 
Ionian Bank's extensive support of culture and the arts also included sponsoring music events, art exhibits and academic conferences. 
To acknowledge this generous support, the Association for Communication Between Culture and Economy (OMEPO) honoured Ionian Bank for 5 years in a row (1992-1996). 
The wall calendars  
The publication of art wall calendars started in 1960 in partnership with the I. Makris printing company and, later on, the Athanasiadis Bros printing company. Thousands of copies were published in Greek and English. 
This tradition went strong until 1992.  
Besides their indisputable aesthetic value, Ionian Bank's art calendars are now an invaluable source of information and, in their own right, an entire way of approaching Greek art. 
Forever highlighting culture 
Drawing inspiration from Ancient Greek art, Byzantine mosaics, modern Greek painting and fold art, the calendars cover a wealth of subjects along the timeline of Greek artistic production.  
To ensure quality results, Ionian and Popular Bank established a long collaboration with distinguished Greek artists. Painter Giannis Tsarouchis, one of the most celebrated figures in modern Greek art, was actually appointed art director for the project during its first years.
The Alpha Bank Historical Archives are not open to the public. 
Research visits can be organised upon request. 
Contact us to request a visit.