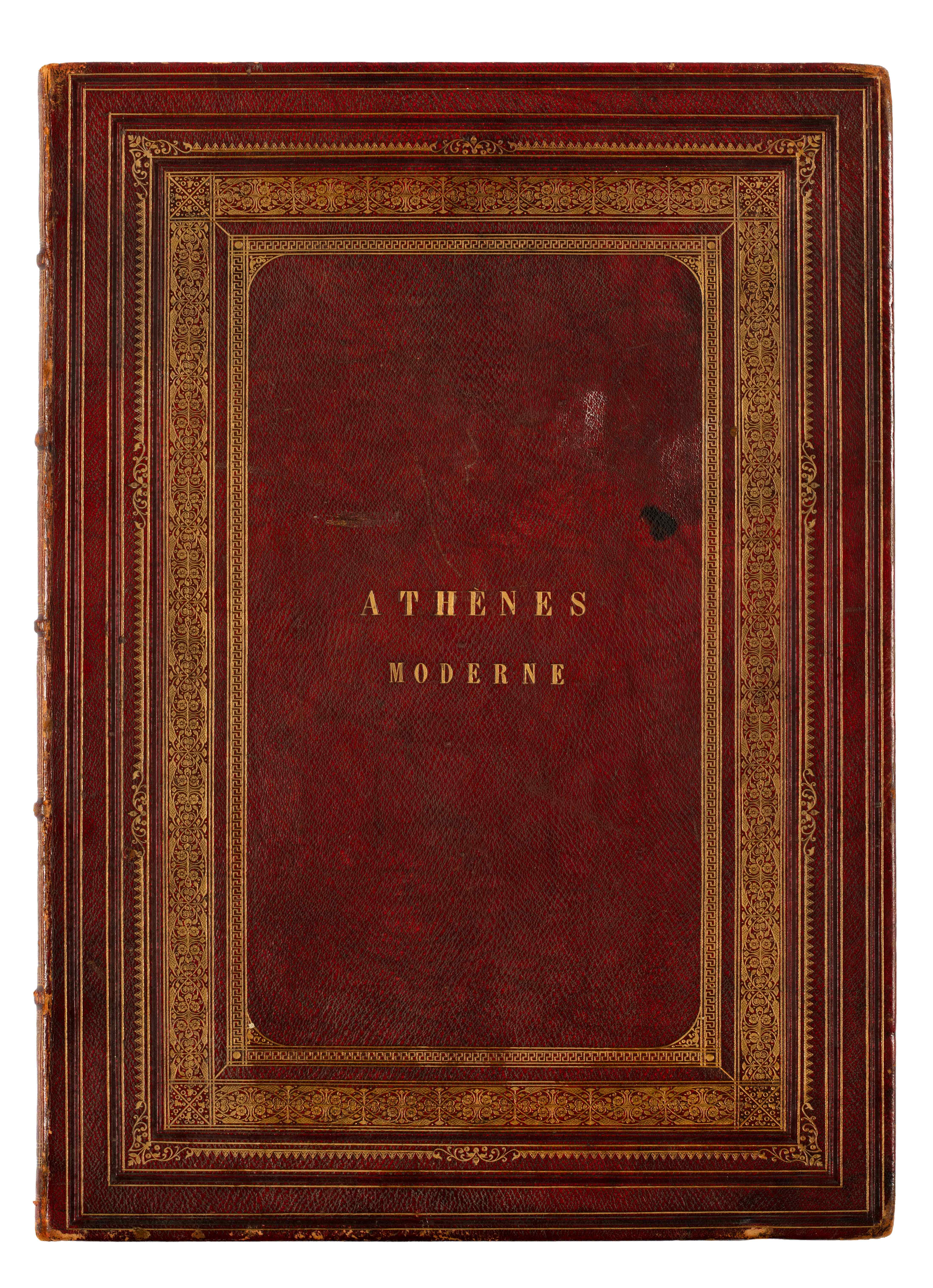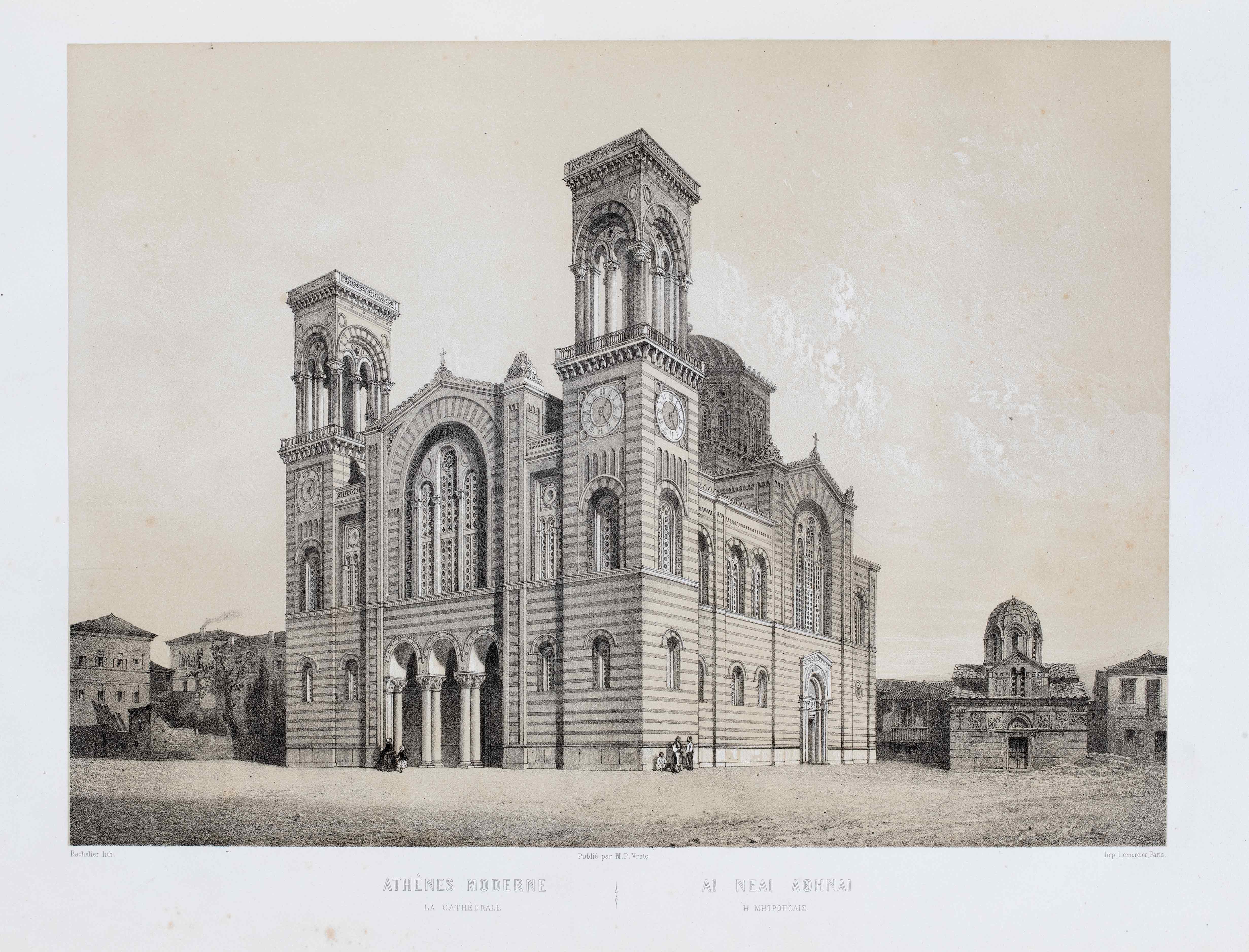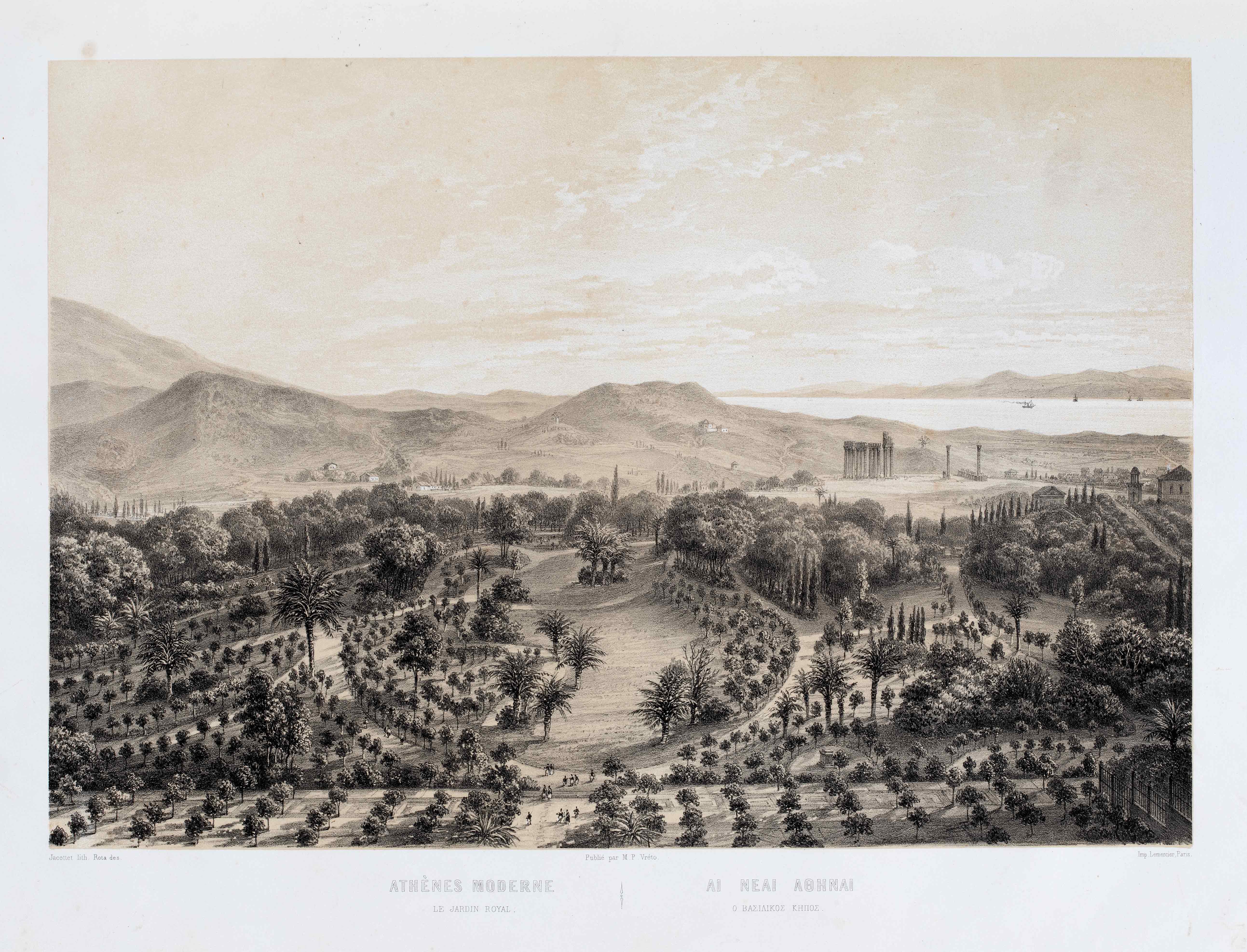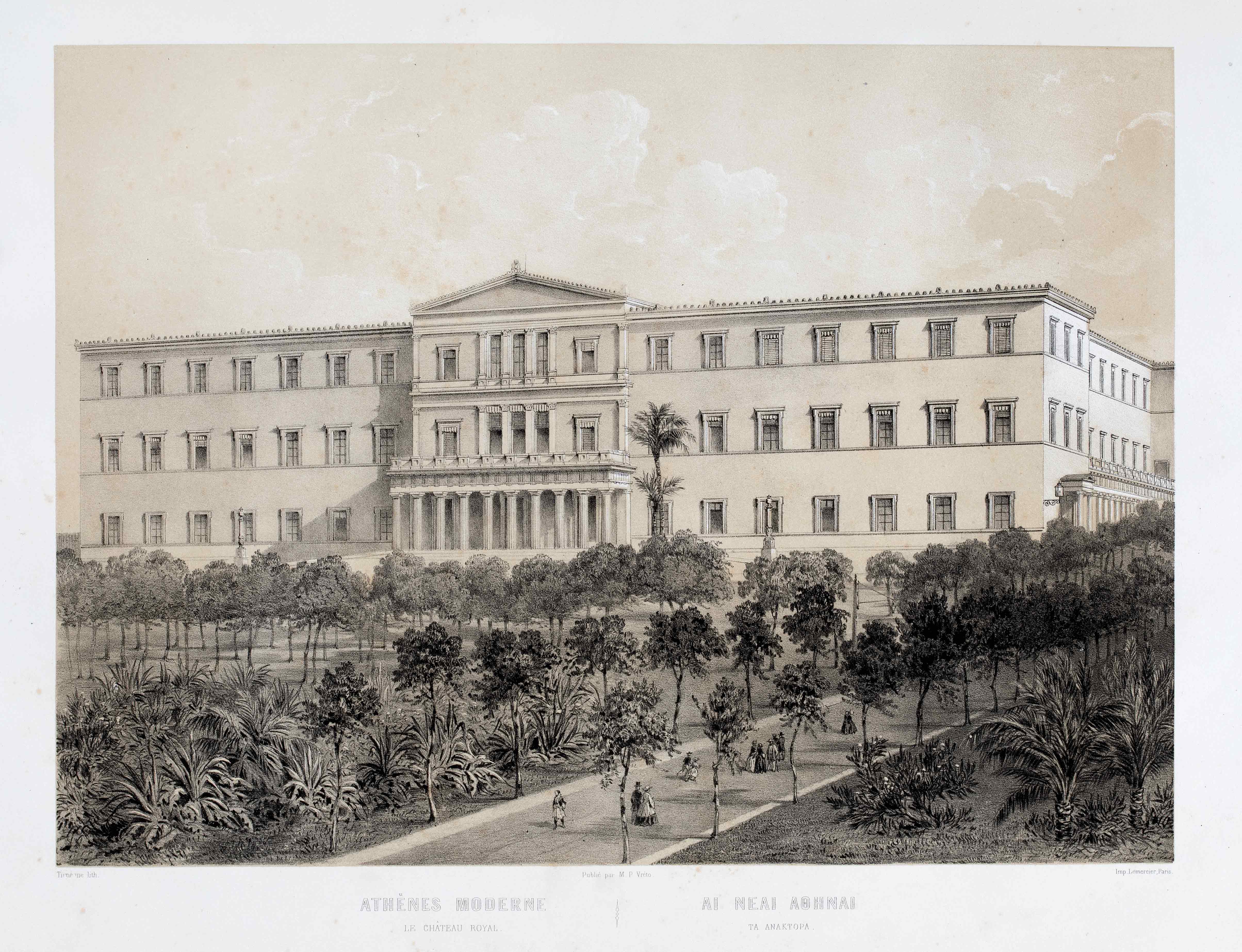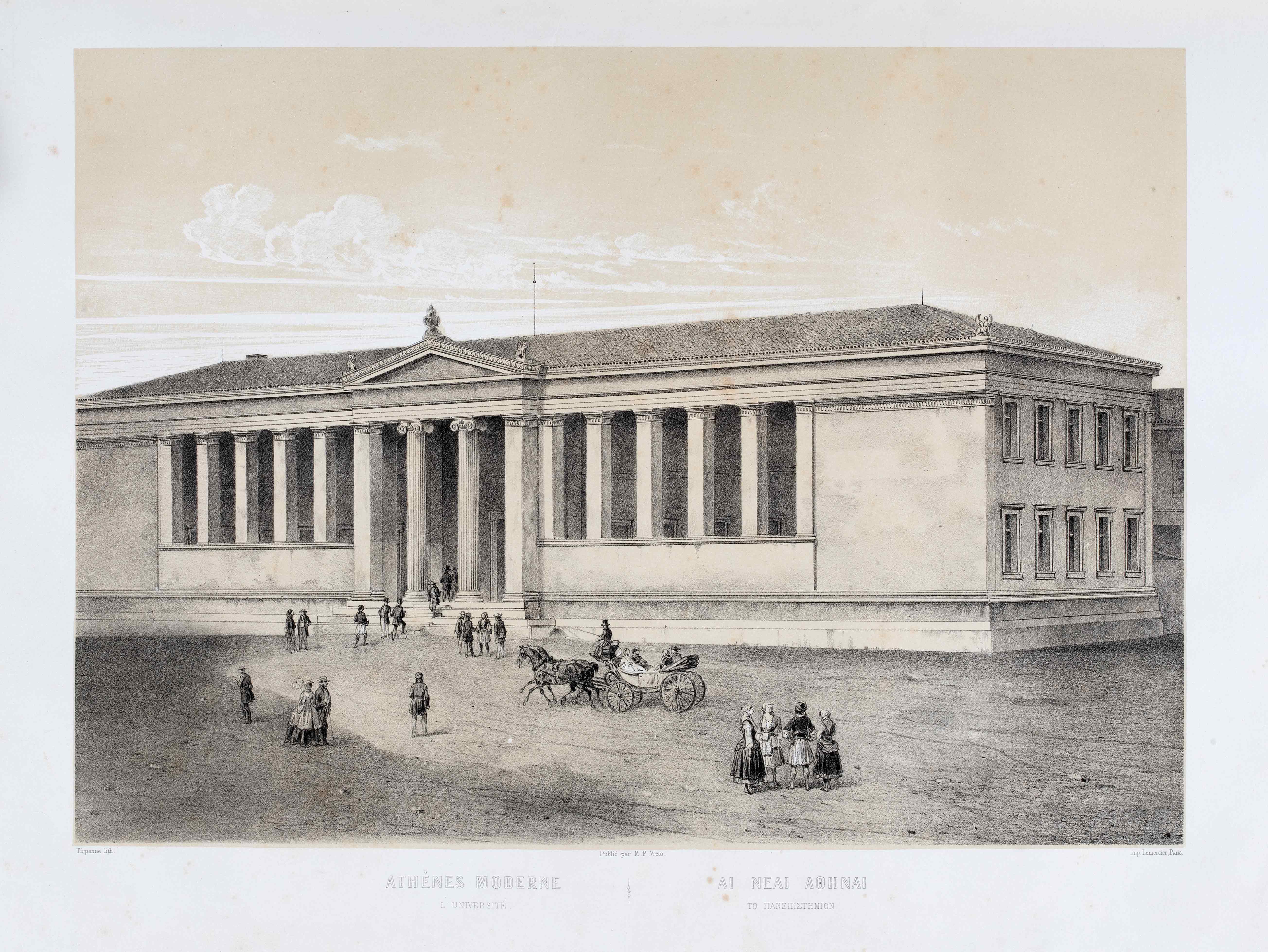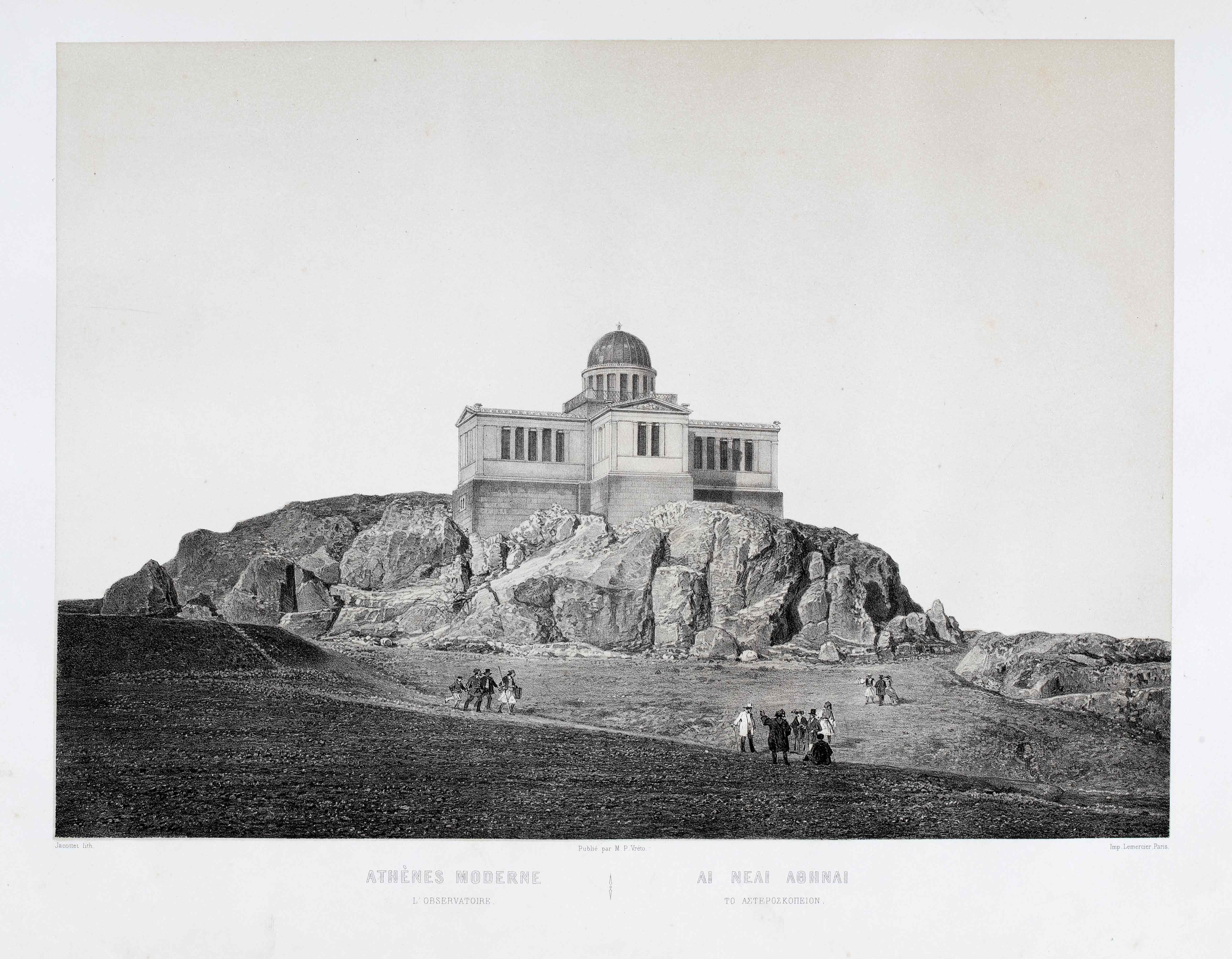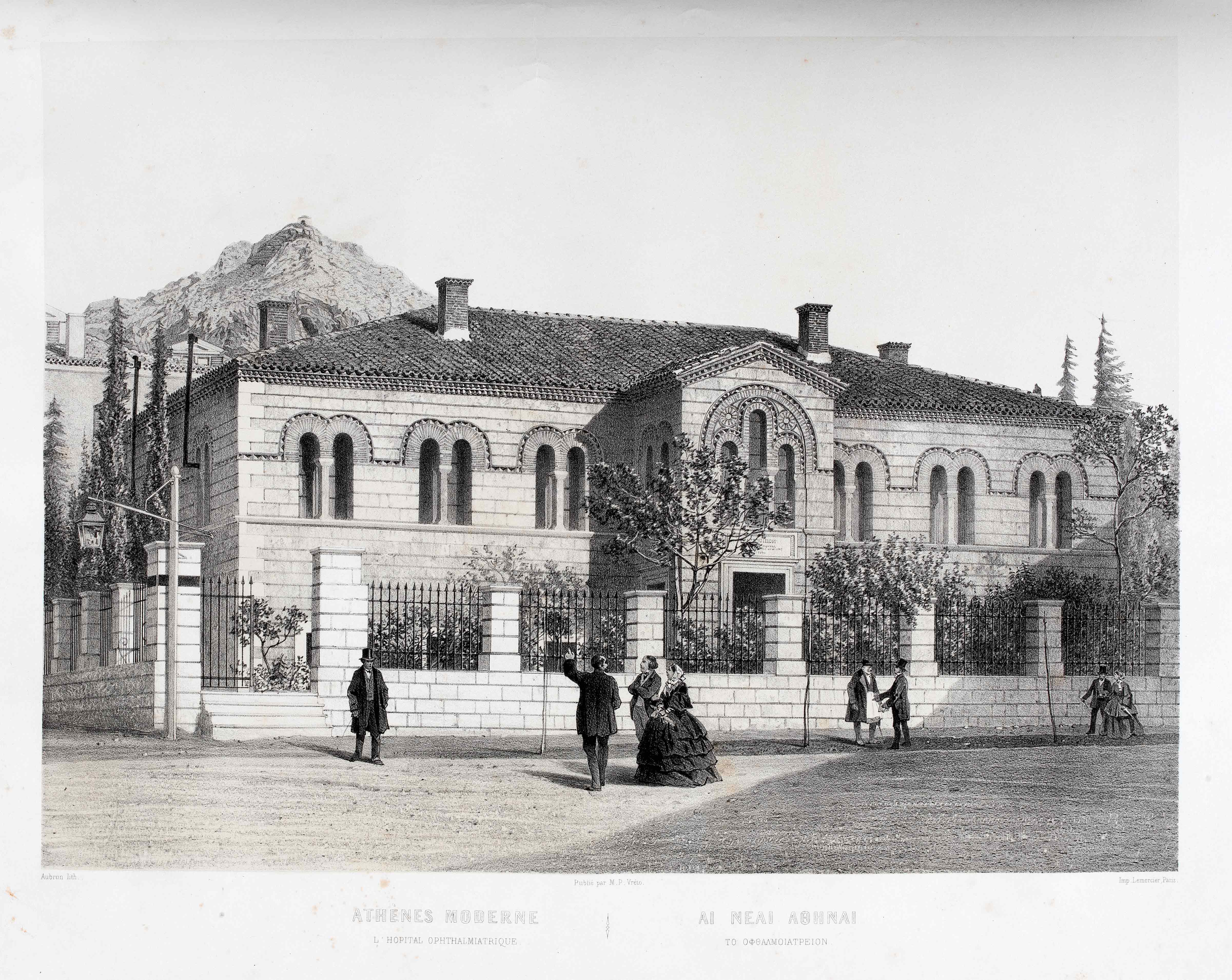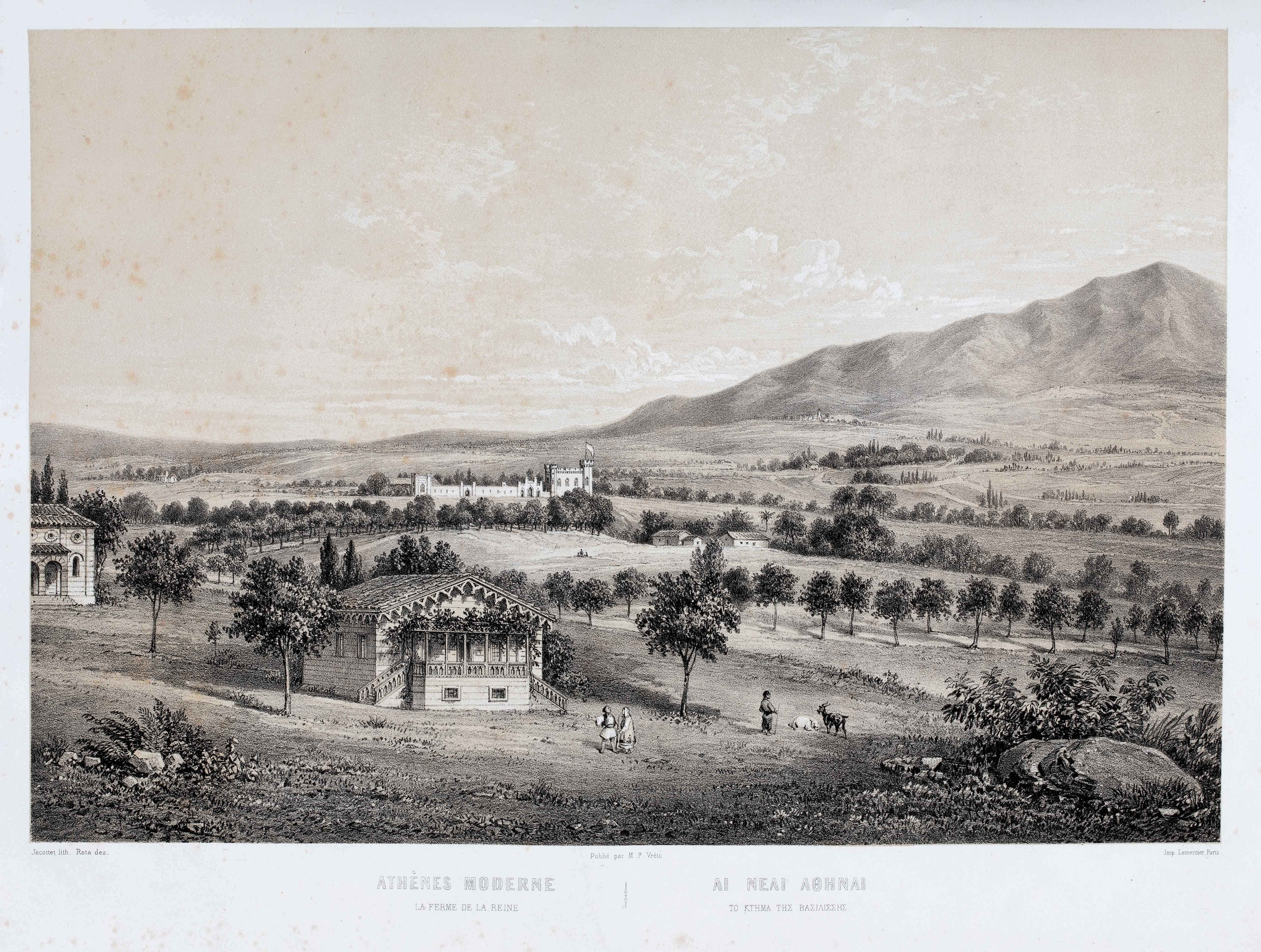 The rare book Modern Athens features a collection of illustrations of the main buildings and monuments of Athens in the 2nd half of the 19th century. It presents the modern, European face of the city. The book author, Marinos P. Vretos, was a very active Greek journalist, the Greek consular in Paris and a publisher of the 19th century.
External appearance and illustrations
The book Modern Athens. Collection of Illustrations of the Main Monuments of the Greek Capital along with Descriptions Dedicated to Amalia, the Queen of Greece is 38 cm (width) x 61 cm (height).
It has a brown leather cover with gold decorative elements and the French title "ATHÈNES MODERNE".
The publication features etchings depicting views of Athens and its surroundings in the 2nd half of the 19th century. The illustrations include archaeological sites, churches, educational institutes, industrial buildings, printing companies, etc.
Athens: A shabby town
Athens became the capital of the Kingdom of Greece in 1834. Until that time, it more or less resembled a ramshackle town. Only 2 of its mansions were habitable: 1 was taken by the King and the other by the Regency Council.
Its humble houses and huts housed about 4,000 people, who lived in adverse conditions. The roads were narrow and dirty, and smelled bad from decay. Everywhere around were swamps with dead trees in between.
Modern Athens in 1 volume
In the 2nd half of the 19th century, Athens was transformed from a shabby town into a beautiful European city. Beautiful stone houses were built, with stones from Mt. Hymettus and marble from Mt. Penteli. The hills became green, as trees replaced the swamps.
Wide roads connected the city with its surrounding areas, and avenues facilitated traffic. Gas lighting was about to give night-time Athens the air of a European metropolis.
The book Modern Athens reflects the optimism of the new, urban Athens. It features etchings with the most iconic buildings in the centre and the suburbs of Athens, such as the Royal Palace, the Athens Eye Hospital (Ofthalmiatreio), the University, the Royal Garden and Queen Amalia's Gardens, where present-day Ilion lies.
A diplomat and active publisher
Marinos Papadopoulos Vretos (1828-1871) was the Greek consular in Paris, a journalist and a publisher.
He was born on Corfu. He was the son of Andreas Vretos, a notable intellectual of the newly formed Greek state. His family lived in Nafplio, Russia and Paris. In 1844 Vretos moved to Athens and studied under Georgios Gennadios. He enrolled in the National University to study Law, but never finished his studies.
He later moved to Paris, staying with Alexandros Mavrokordatos, who was the Greek Ambassador at that time. Vretos settled in Paris and became the Greek consular. He was honoured by France with the medal of honour. In Paris, he published the magazine National Diary of Vretos, which came out from 1861 until his death, 10 years later.