25.11.2019
Exhibition "Weavings. Painting and Tapestry in Greece from 1960 to the Present"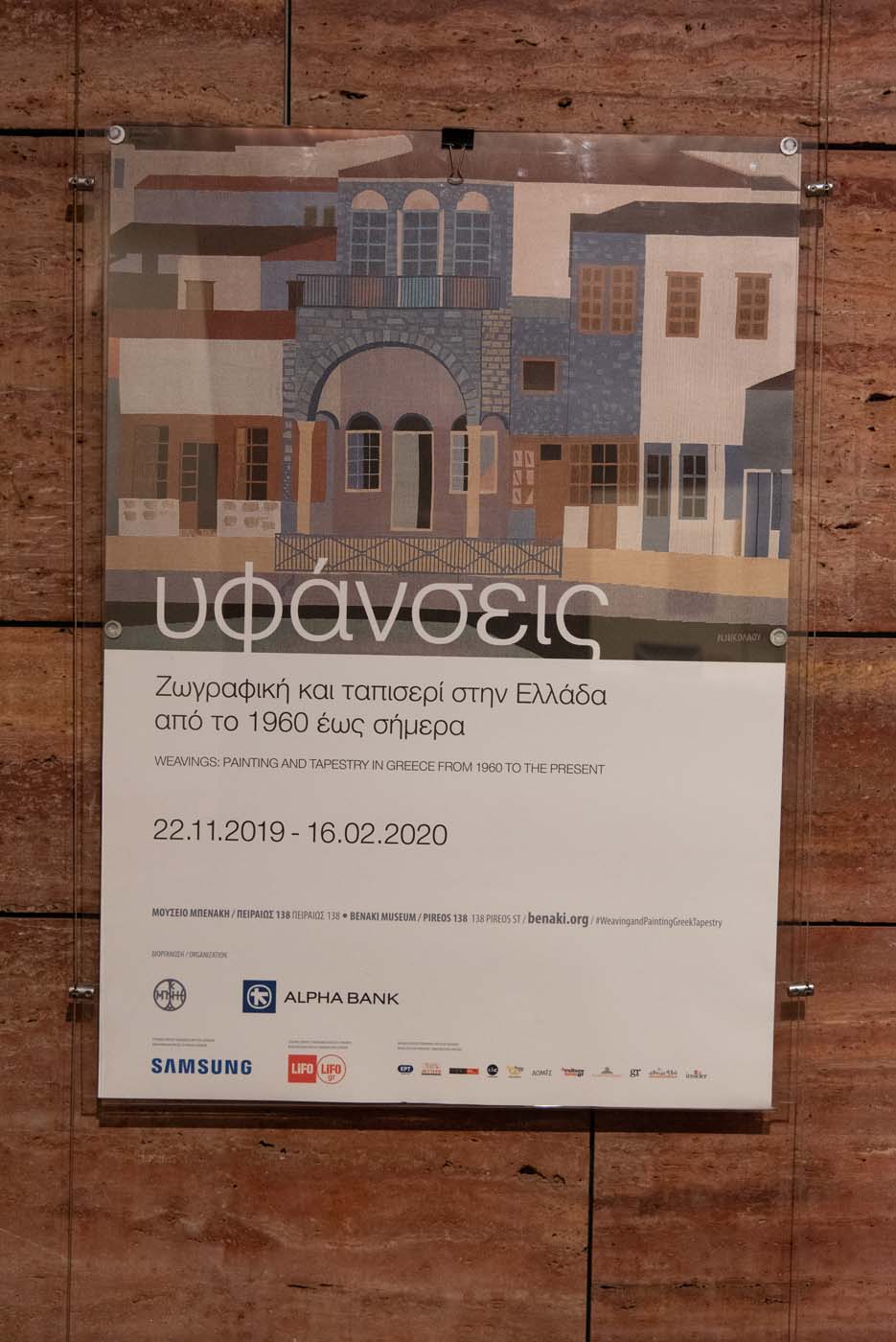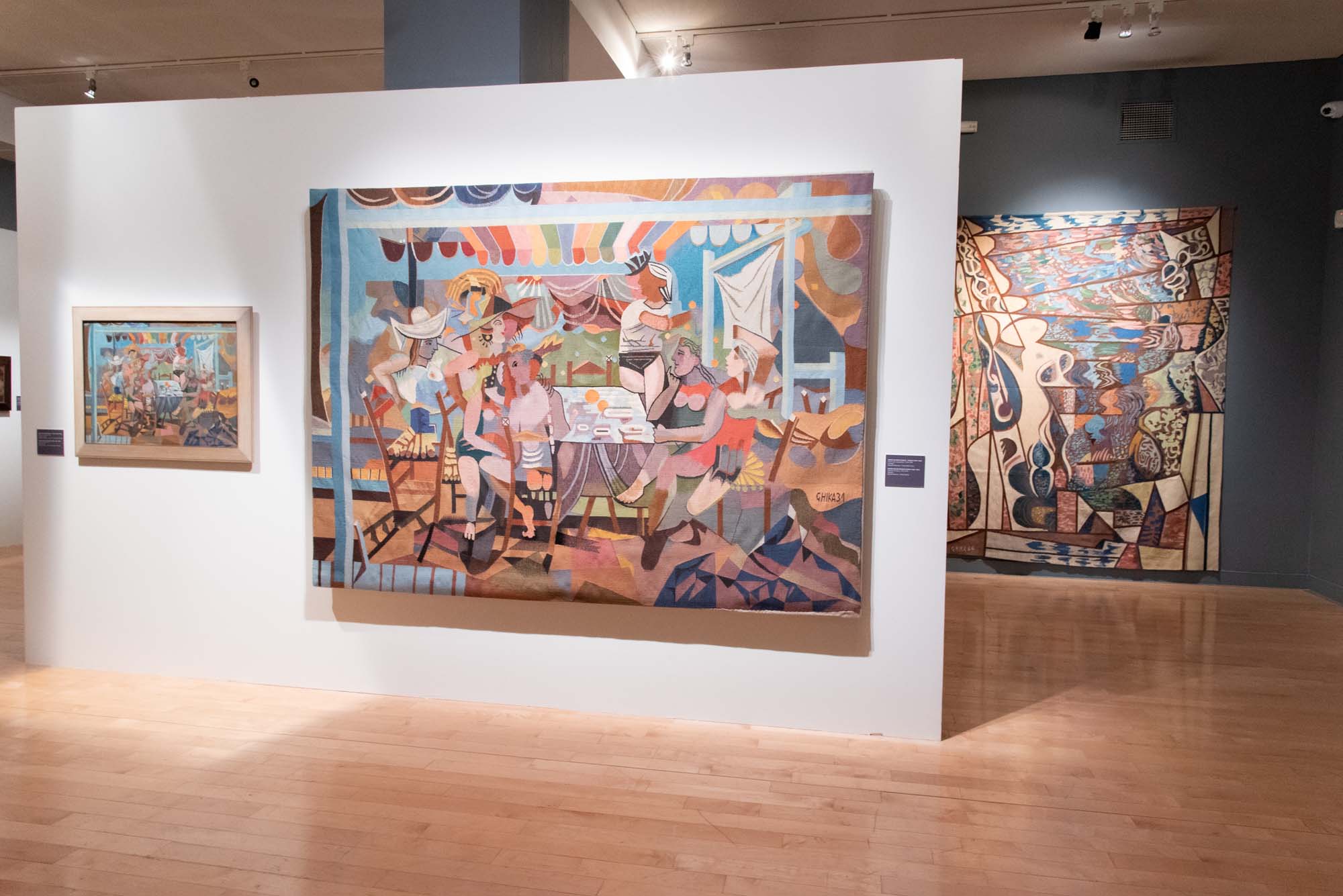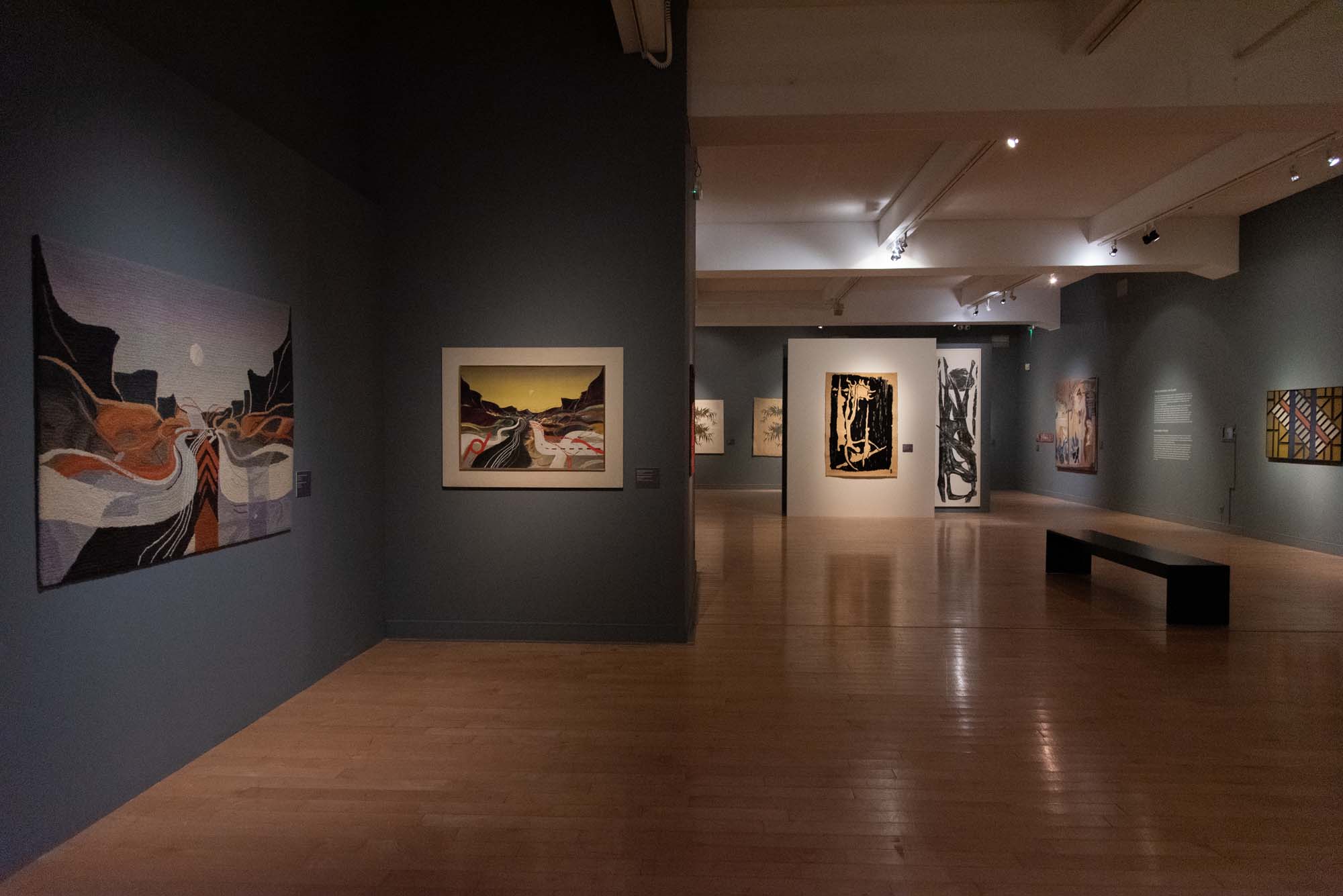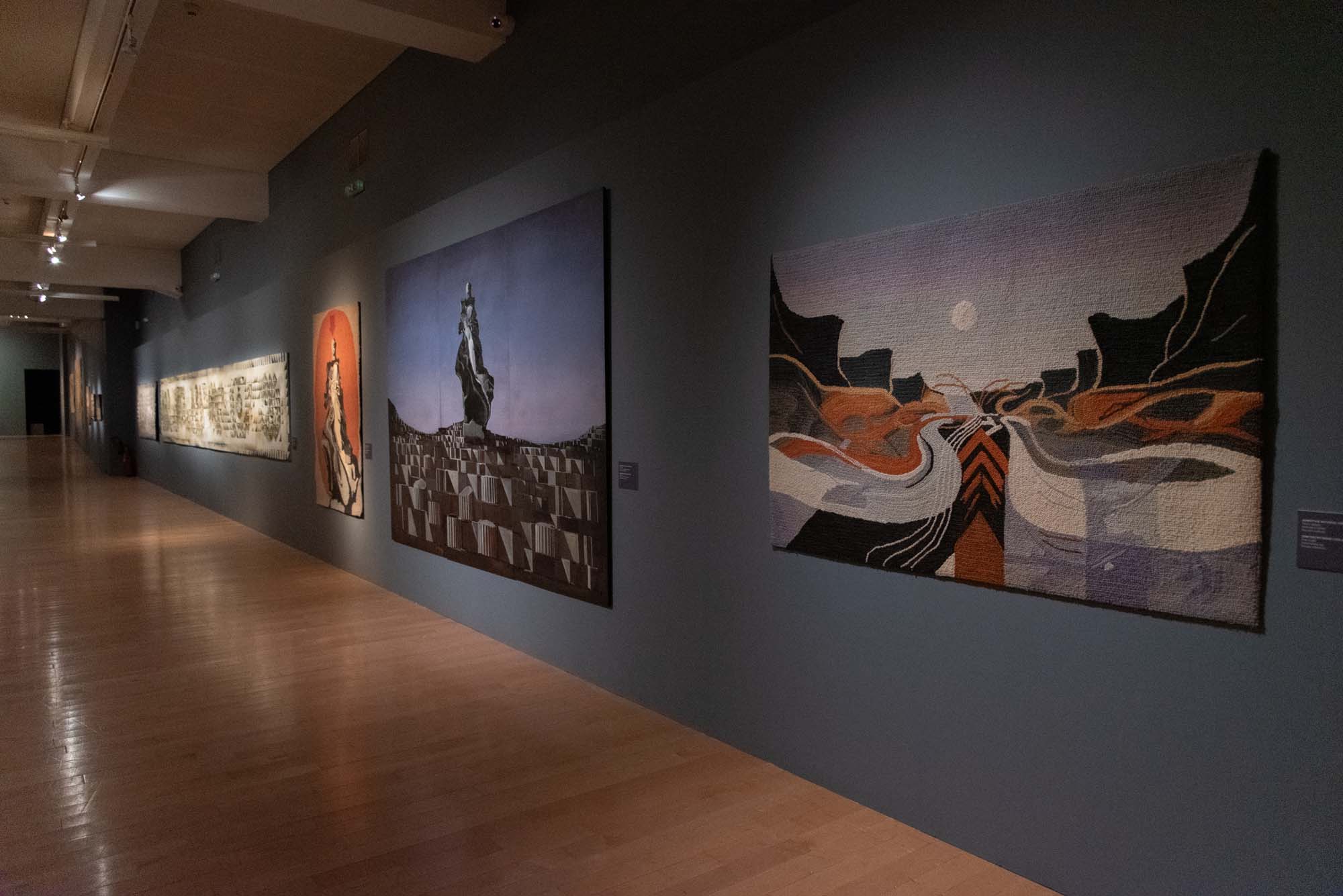 On Thursday 21 November 2019 the exhibition "Weavings. Painting and Tapestry in Greece from 1960 to the Present" opened at the Benaki Museum – Pireos 138. The exhibition will run until 16 February 2020.
It is co-hosted by Alpha Bank and the Benaki Museum and curated by the Curator of the Alpha Bank Art Collection, Irene Orati, and the Curator of the Benaki Museum/Ghika Gallery, Konstantinos Papachristou.
The exhibition is divided into 3 sections:
The first one includes the tapestries created during the 1960s, under the directions of Yannis Faitakis, based on the works of famous Greek artists, such as Nikos Hadjikyriakos-Ghikas, Yannis Tsarouchis, Yannis Moralis, Nikos Nikolaou, Spyros Vassiliou and Yannis Spryropoulos. A special section dedicated to the work of Yannis Faitakis is also featured, including relevant video footage from the ERT (Hellenic Broadcasting Association) archives.
The second section covers the 1970s and 1980s, focusing on hand-tufted rugs, created at the initiative of the Nees Morfes Art Gallery. This section includes pieces by Vaso Katraki, Chronis Botsoglou, Dimitris Mytaras, Elias Dekoulakos, Alex Mylonas, Opy Zouni, Paris Prekas, Takis Katsoulidis and Michalis Katzourakis.
The exhibition concludes with works by contemporary artists, who experimented with techniques and materials (Voula Masoura, Maria Grigoriou, Ismini Samanidou, Toula Ploumi, Vassia Adamou Vanezi, Daphne Barbageorgopoulou, Zoi Gaitanidou and Manolis Zacharioudakis).
The selected hand-made, "woven, narrated wall hangings", as Yannis Tsarouchis once described tapestries, and their parallel conversation with paintings, drawings, sketches, photographs or sculptures that are thematically linked aim at defining the periods of Greek art post-1960, through works of different texture but similar theme, which, in this context, may give rise to unexpected impressions or even different interpretations.
The exhibition was inaugurated by the Chairman of the Alpha Bank Board of Directors, Mr Vasileios Rapanos, and the Deputy Minister of Labour and Social Affairs, Ms Domna Michailidou. The opening was also attended by the Alpha Bank CEO, Mr Vasileios Psaltis, the President of the Benaki Museum Executive Committee, Ms Irene Geroulanou, and the Academic Director of the Benaki Museum, Mr George Manginis.