30.11.2022
Special Book Offer – December 2022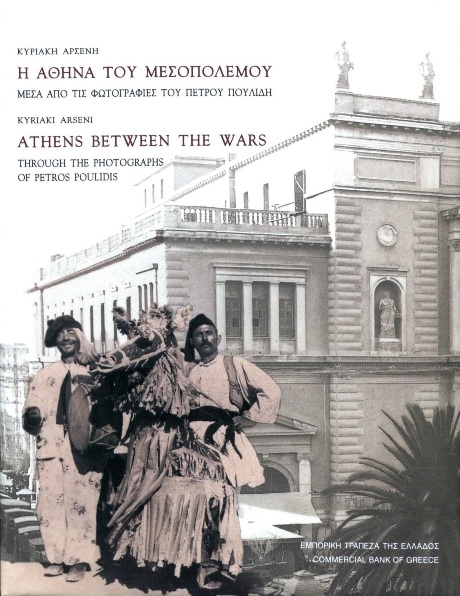 Alpha Bank is offering the publication Athens Between the Wars Through the Photographs of Petros Poulidis, bilingual edition, at a 40% discount throughout December.
The book provides an overview of the city of Athens during the critical interwar period (1922-1940), as recorded through the camera of Petros Poulidis, the first Greek photo-reporter. The photos come from the valuable and rich Poulidis archive, which now belongs to the Archives Museum of ERT SA. They capture the critical events of the period, aspects of the city, the daily life of the Athenians as well as the personality of Petros Poulidis.
Buy the publication:
At the Alpha Bank Culture store (40 Stadiou Street, Athens), opening hours: Monday-Friday 8:30-16:30.
Online on the Alpha Bank e-shop.
Over the phone on +302103262465 or through email at infopolitismos@alpha.gr.
Publication details
Athens between the Wars through the Photographs of Petros Poulidis
Kyriaki Arseni
Athens 2004
Commercial Bank of Greece
Dimensions: 29 x 22.5 cm
Pages: 344 (385 photos)
Bilingual edition (Greek, English)
ISBN 960-7059-15-8
Price: €24.00