01.04.2022
Guided tours at the Alpha Bank Cultural Centre in Nafplio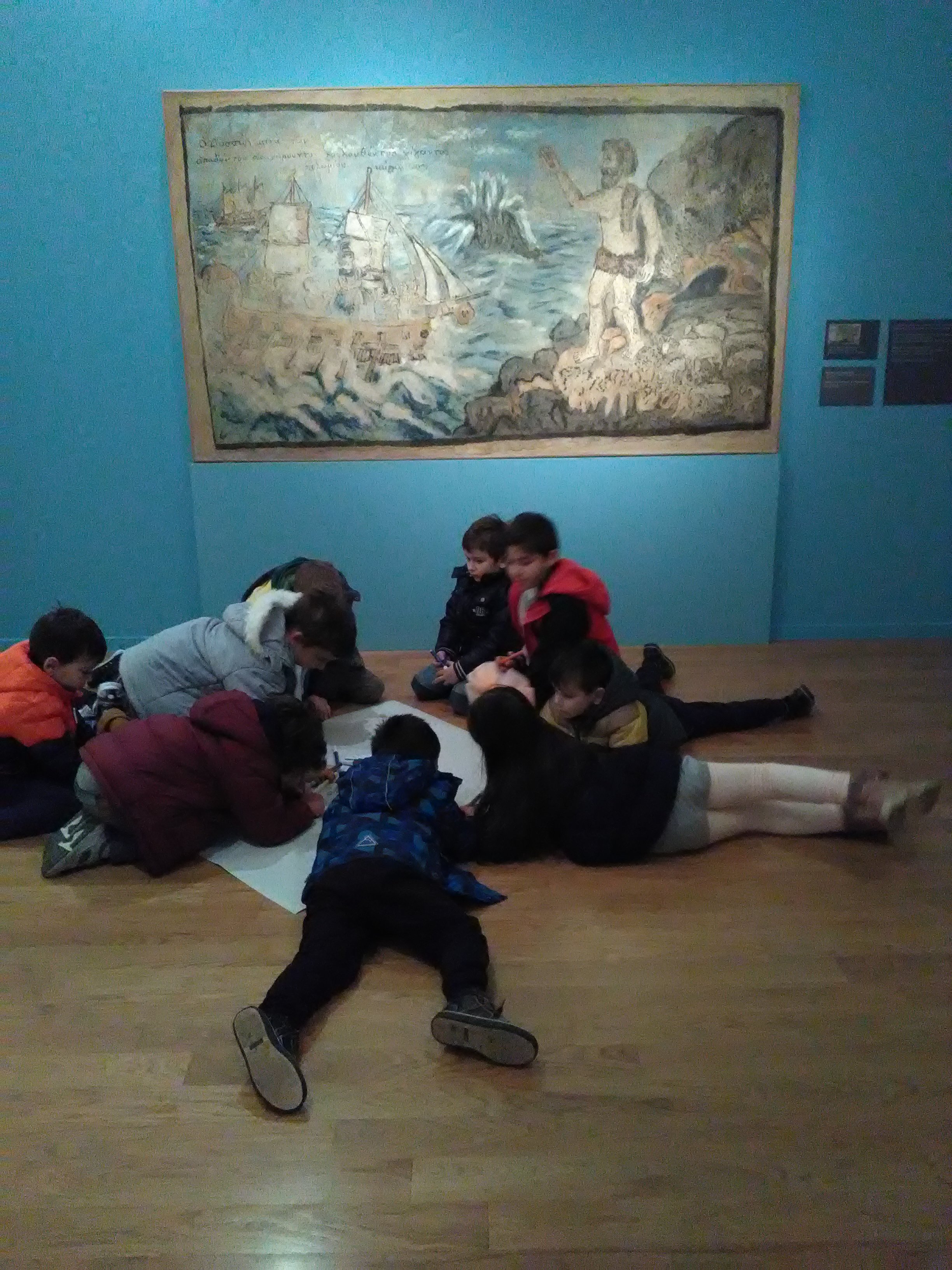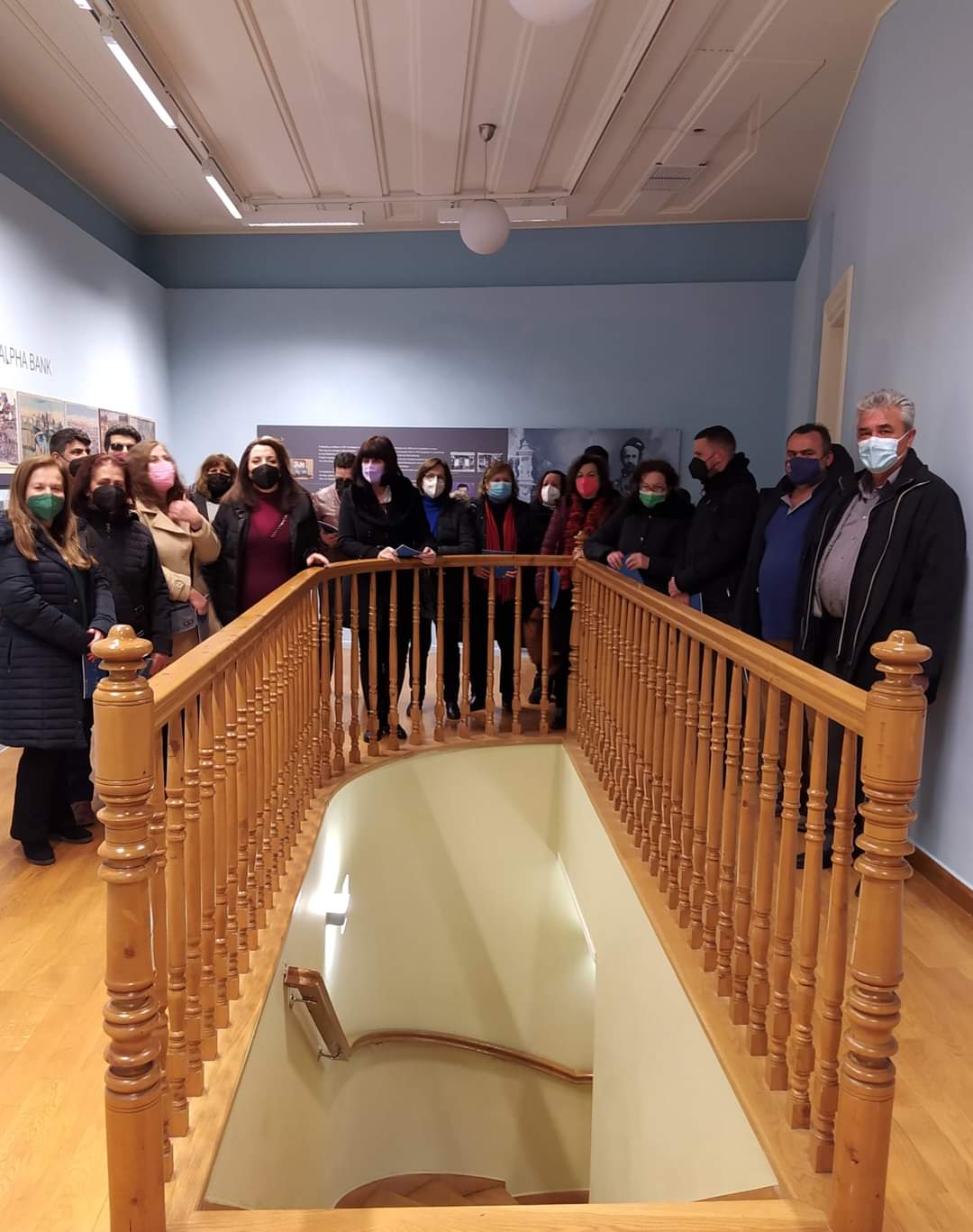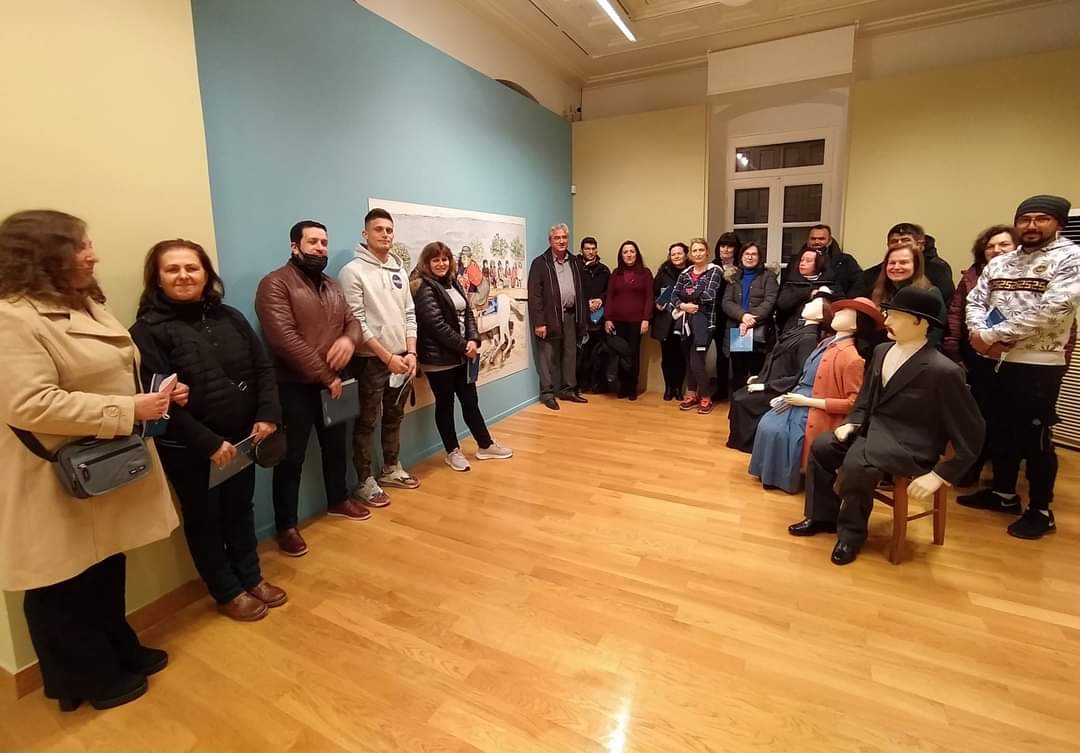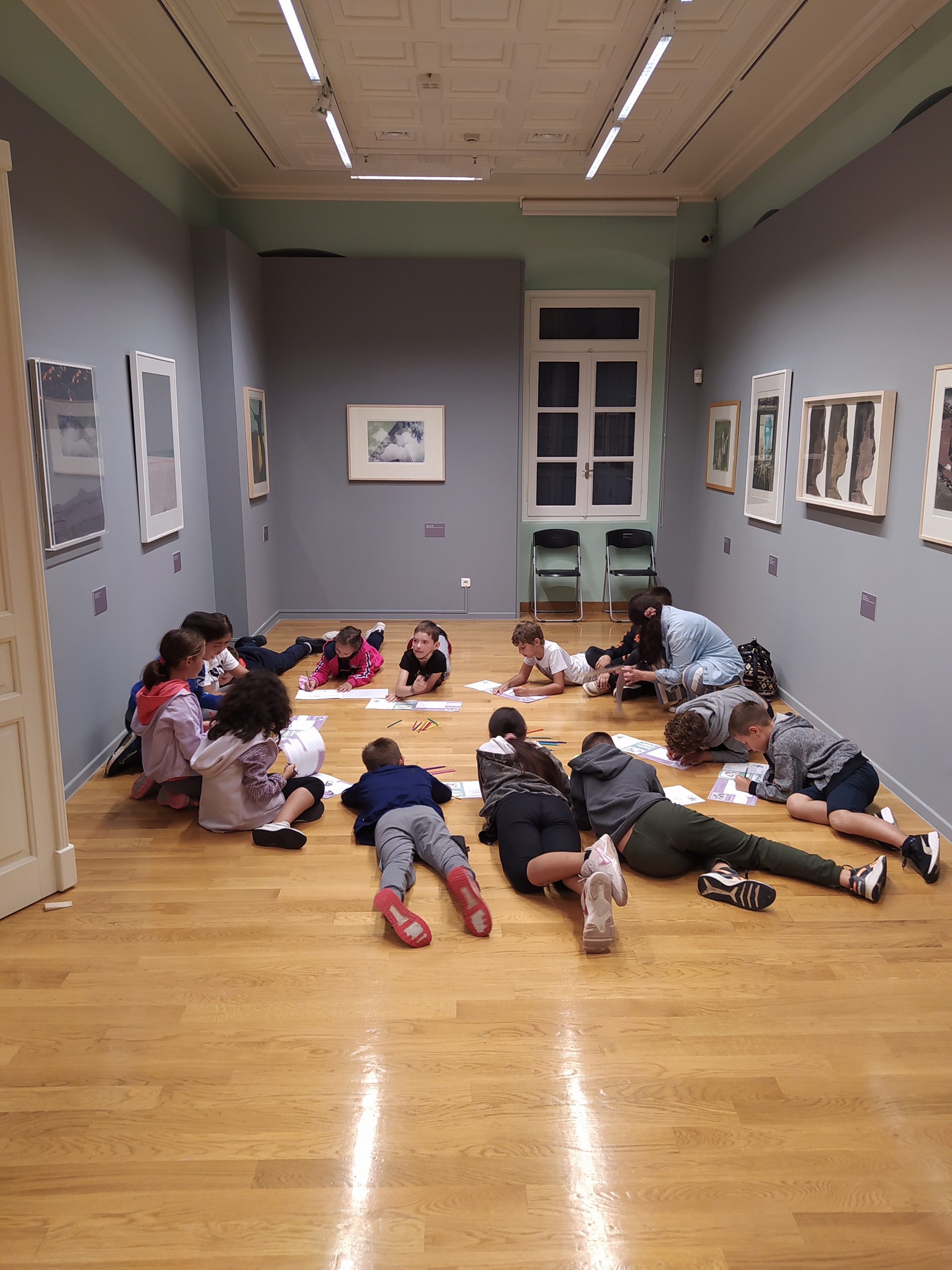 The Alpha Bank Cultural Centre in Nafplio was visited by students from the city's Second Chance School and General Evening High School, on 15 and 30 March 2022 respectively.
The students were given a tour of the exhibition "The Painter Theophilos" by the venue manager, Ioanna Mavria.
The exhibition, which is being presented since 2017 and was given an extension until early 2022 due to the COVID-19 restrictions, was hosted in partnership with the Peloponnesian Folklore Foundation.
Its main goal was to promote the life, work and times of Theophilos, through his works that belong to the Alpha Bank Art Collection and have been turned into digital, 3D constructions.
Apart from the digital constructions, the exhibition also featured 3 original works by Theophilos. These were the paintings Serbian Gypsy Women (1933) and The Hunter, and the mural Ulysses and his Companions Escaping Polyphemus, which had been removed from its original location and was on display accompanied by explanatory texts describing the techniques employed in removing murals.
Finally, the 1979 film Theophilos Hatzimihail, from the acclaimed Greek television documentary series Monogramma, directed and produced by Giorgos and Iro Sgouraki, was also screened in the exhibition area.