23.09.2019
Educational Programmes in Corfu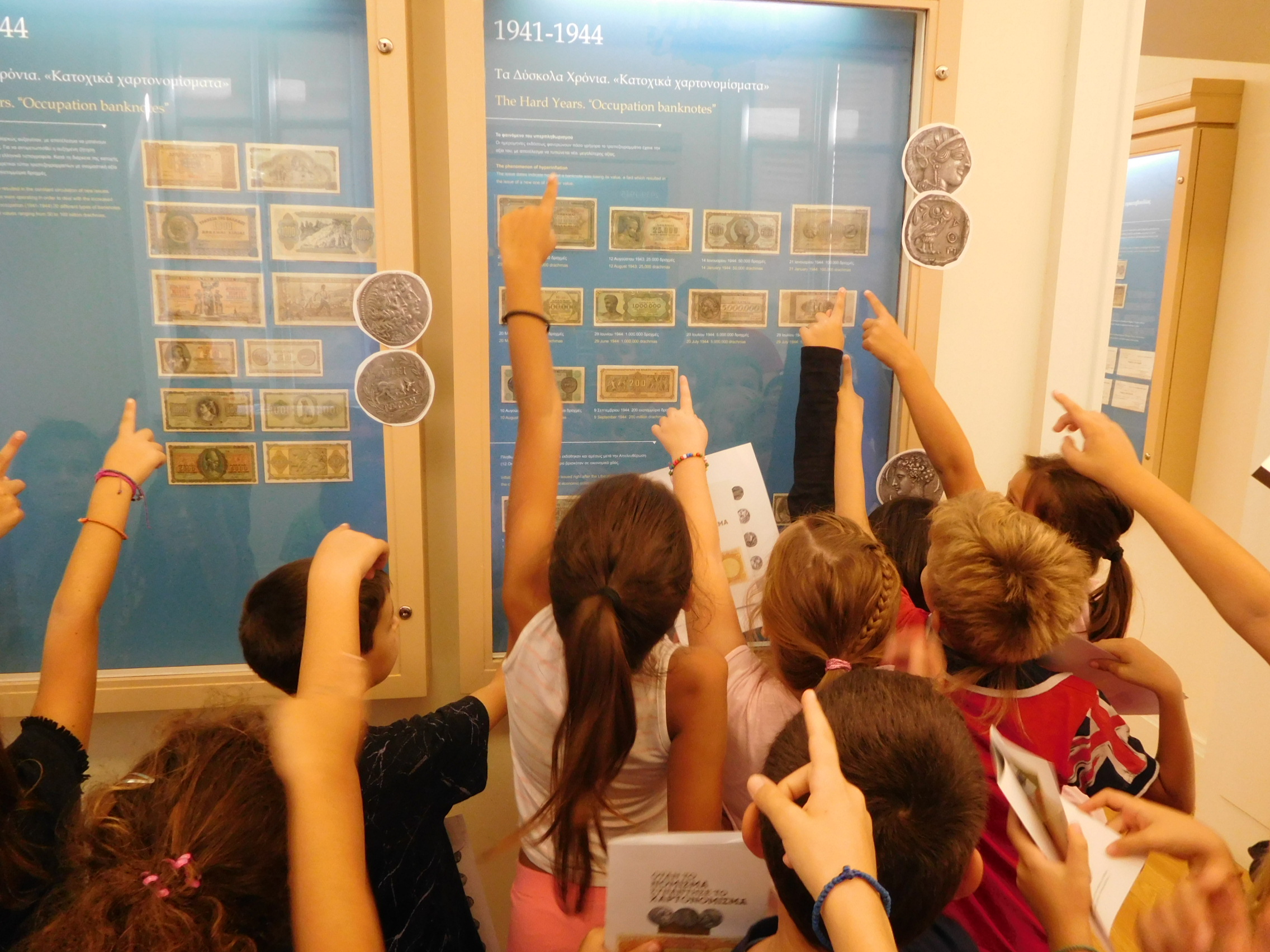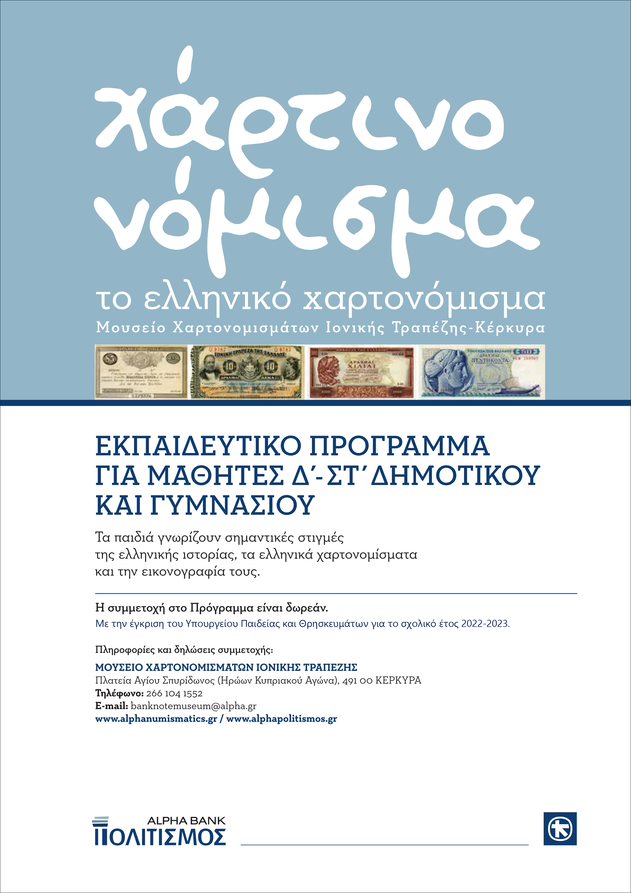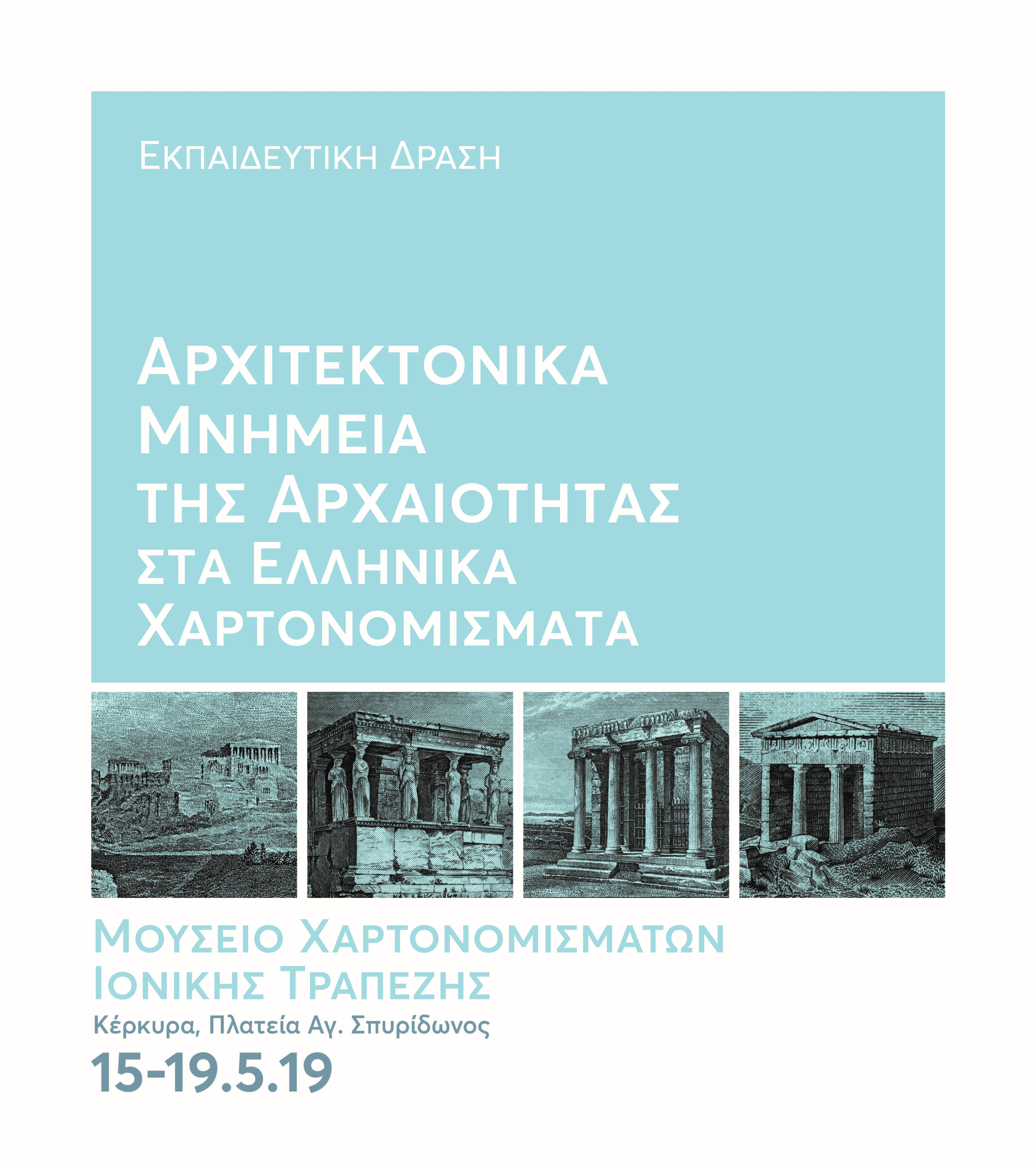 Two educational programs for primary school and high school students are available at the Banknote Museum of the Ionian Bank in Corfu from Wednesday 2 October 2019, and throughout the 2019-2020 school year, on "Architectural Monuments of Antiquity in Greek Banknotes" and "Banknotes – the Greek Banknote".
Architectural Monuments of Antiquity in Greek Banknotes
The aim of this educational programme is to introduce children to the most important architectural monuments of ancient Greece, the main architectural styles of antiquity and historical buildings of Corfu.
The architectural monuments of antiquity, especially the temples, in addition to important examples of culture, history, architectural heritage and tradition, constitute a major iconographic category in the banknotes of the modern Greek State.
Architecture has also been a source of inspiration for the iconography of euro banknotes, depicting gates, windows and bridges with architectural styles of various periods of the European history, symbolising the spirit of cooperation and open communication between the peoples of Europe.
Through interactive discussion and group games as well as with the help of specially designed educational materials, children will discover the past and study the present, understanding the concept of architectural tradition. In addition, students will be given a tour of the Ionian Bank Banknote Museum exhibits to search among the banknotes for those depicting ancient monuments.
Banknotes – the Greek Banknote
The aim of this educational programme is to get students acquainted with the history of coinage, highlighting Greek banknotes that were produced from the establishment of the Greek State in 1830 to the arrival of the euro in 2002.
Students become familiar with the illustrations of Greek banknotes and learn about milestones in Greek history, through discussion and with the use of relevant supervisory material. They further develop their creative skills by designing a banknote, while at the same time group activities help them improve their social skills and team spirit.
Two booklets were designed especially for this programme, which will be distributed to students as support material during the exhibition activities.
Programme details
Free admission.
Duration: 1 hour
Number of children: up to 30.
Days: Wednesday to Friday.