Replica of silver didrachm, Larissa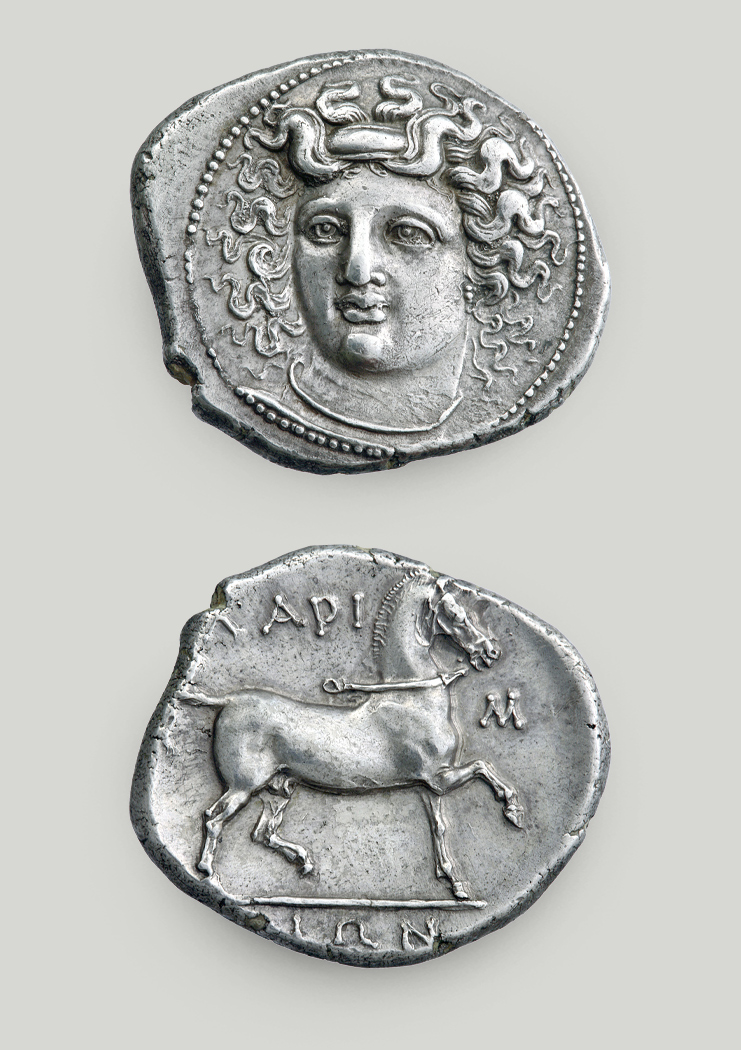 The silver didrachm of Larissa depicts a Thessalian horse prancing on the reverse side. It is the finest depiction of a horse on an ancient coin and a masterpiece of Ancient Greek numismatic art. Larissa was the wealthiest city in Thessaly and also had the largest mint in the region.
Issuing authority:

Larissa

Place:

Thessaly

Nominal value:

Didrachm

Dating:

395-344 BCE

Metal:

Silver

Diameter:

25 mm

Weight:

9,94 g

Observe:

Head of the nymph Larissa with headband in her hair. Her face is in 3/4 profile facing left, within a circular dotted border.

Reverse:

Horse prancing. The typical animal of Thessaly is at the centre of the type, with the legend reading ΛΑΡΙΣ[Α]ΙΩΝ (of the Larisseans). The letter A is illegible due to damage.