Replica of silver tetradrachm of Philip II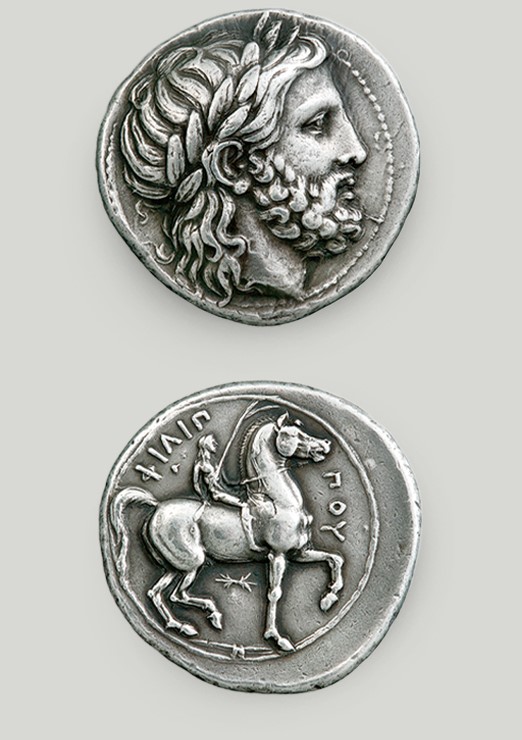 The tetradrachm of Philip II depicts the horse on which the king won the horse-racing contest at the Olympic Games. He was the first Macedonian king who took the title of Olympian, and indeed thrice over. In 356 BCE he was crowned winner of the horse-racing contest owing to his swift horses.
Issuing authority:

Philip II

Place:

Macedonia

Nominal value:

Tetradrachm

Dating:

359-336 BCE

Metal:

Silver

Diameter:

25 mm

Weight:

11.50 g

Observe:

The right side of the head of Zeus in profile. Zeus dons a laurel wreath.

Reverse:

Philip riding his horse. On the right hand he is holding a palm tree branch. There is a thunderbolt beneath the horse.