Replica of silver tetradrachm of Alexander the Great Macedon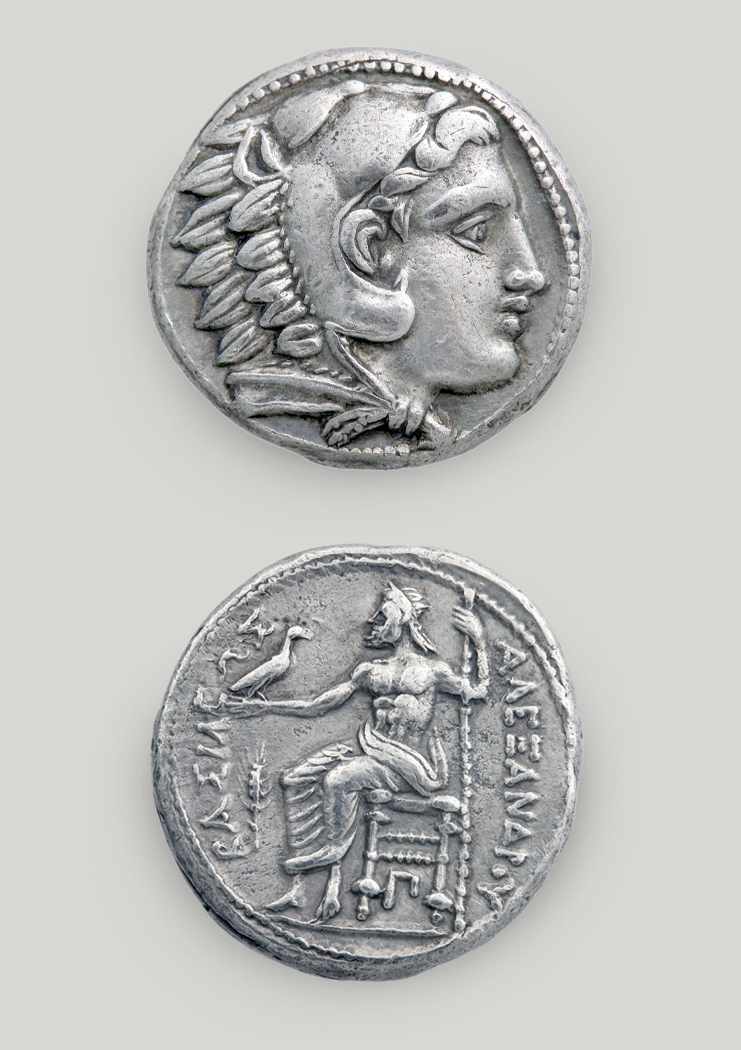 The silver tetradrachm of Alexander the Great was established as the standard currency in his vast empire. In today's terms, it was the international coin of the Hellenistic period and it spawned imitations in 3 continents. The coinage struck by Alexander the Great is considered to have been the richest and most impressive in all antiquity, with 26 mints in Greece and Asia Minor.


Issuing authority:

Alexander the Great

Place:

Macedonia

Nominal value:

Tetradrachm

Dating:

336-323 BCE

Metal:

Silver

Diameter:

23 mm

Weight:

13,50 g

Observe:

Head of Heracles in profile facing right. He wears a lion-skin headdress and appears within a circular dotted border.

Reverse:

Enthroned Zeus. He holds an eagle in his right hand and a sceptre in his left. There is a wheat stalk under his right arm and the Greek letter Π (pi) under the throne. The legend reads ΒΑΣΙΛΕΩΣ ΑΛΕΞΑΝΔΡΟΥ (of king Alexander).