Replica of silver stater, Corinth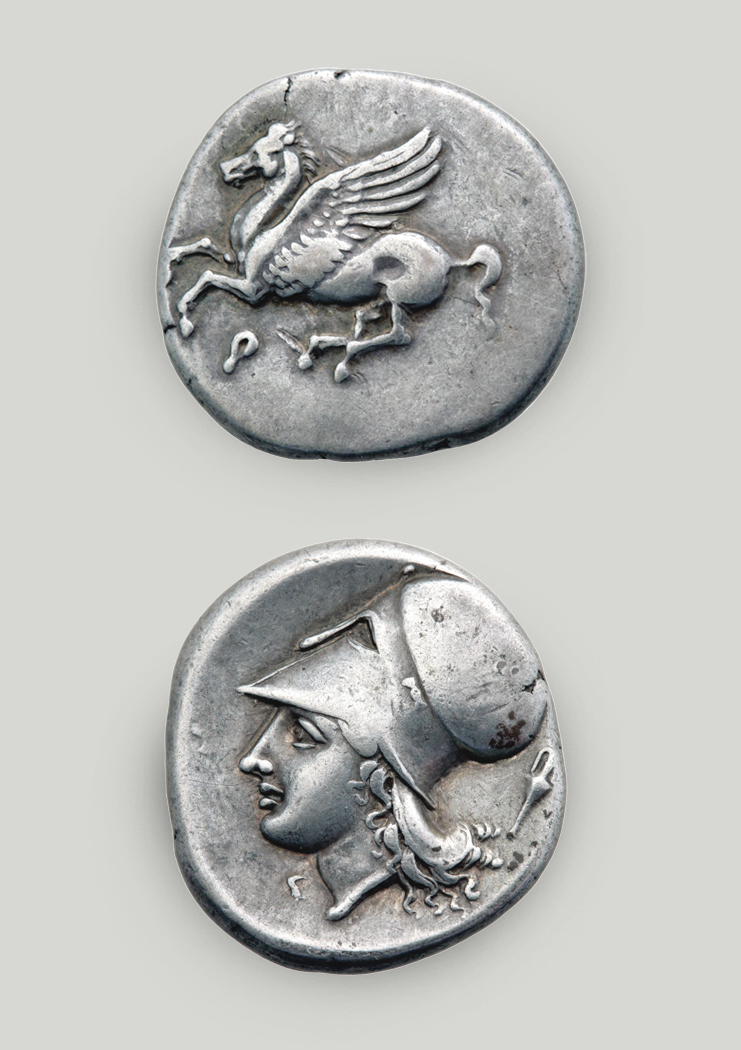 The Corinthian stater depicts the emblem of the ancient city of Corinth. The Corinthian staters were among the first coins to start circulating in ancient Greece as of the 8th century BCE. The most well-known staters were those of Corinth, Attica, Evoia, Aegina and Macedonia.
Issuing authority:

Corinth

Place:

Corinth

Nominal value:

Stater

Dating:

480-456 BCE

Metal:

Silver

Diameter:

20 mm

Weight:

6.98 g

Observe:

Winged Pegasus. Below, the archaic letter Q (koppa), the initial of Corinth's name.

Reverse:

Head of Athena in profile facing left. To the left of Athena's head is the Greek letter Γ (gamma) and to the right an amphora.