20.05.2019
"Architectural Monuments of Antiquity on Greek Banknotes"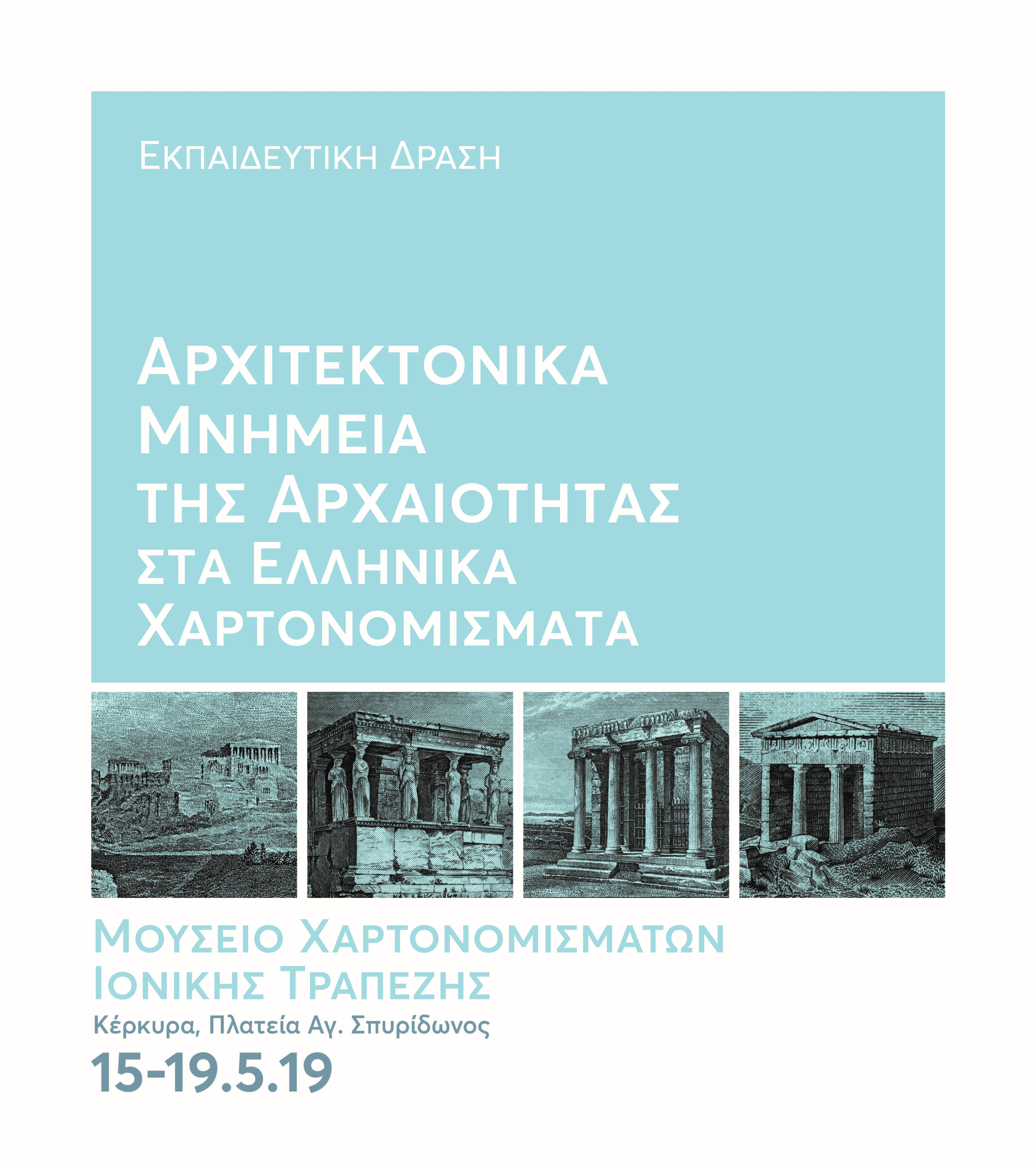 As part of the International Museum Day celebrations on 18.05.2019, the theme this year being "Museums as Cultural Hubs: The Future of Tradition", the Banknote Museum of the Ionian Bank in Corfu hosted an educational activity on "Architectural Monuments of Antiquity on Greek Banknotes", from Wednesday 15 May through Sunday 19 May 2019.
Children became acquainted with the most important architectural monuments of ancient Greece, the main architectural styles of antiquity as well as certain historical buildings of Corfu, with the help of specially designed educational material. In addition, they looked for banknotes that depict ancient monuments amongst the museum's exhibits. By means of discussion and group games, children discovered the past and studied the present, thus understanding the concept of architectural tradition.
Overall, 326 students and 32 teachers and escorts from 5 primary schools attended the educational event, as well as children from the scouts of Greece (Soma Hellinon Proskopon) and the Greek Guiding Association (Soma Hellinikou Odigismou).