19.10.2019
21st Annual Meeting of Museums of Contemporary Culture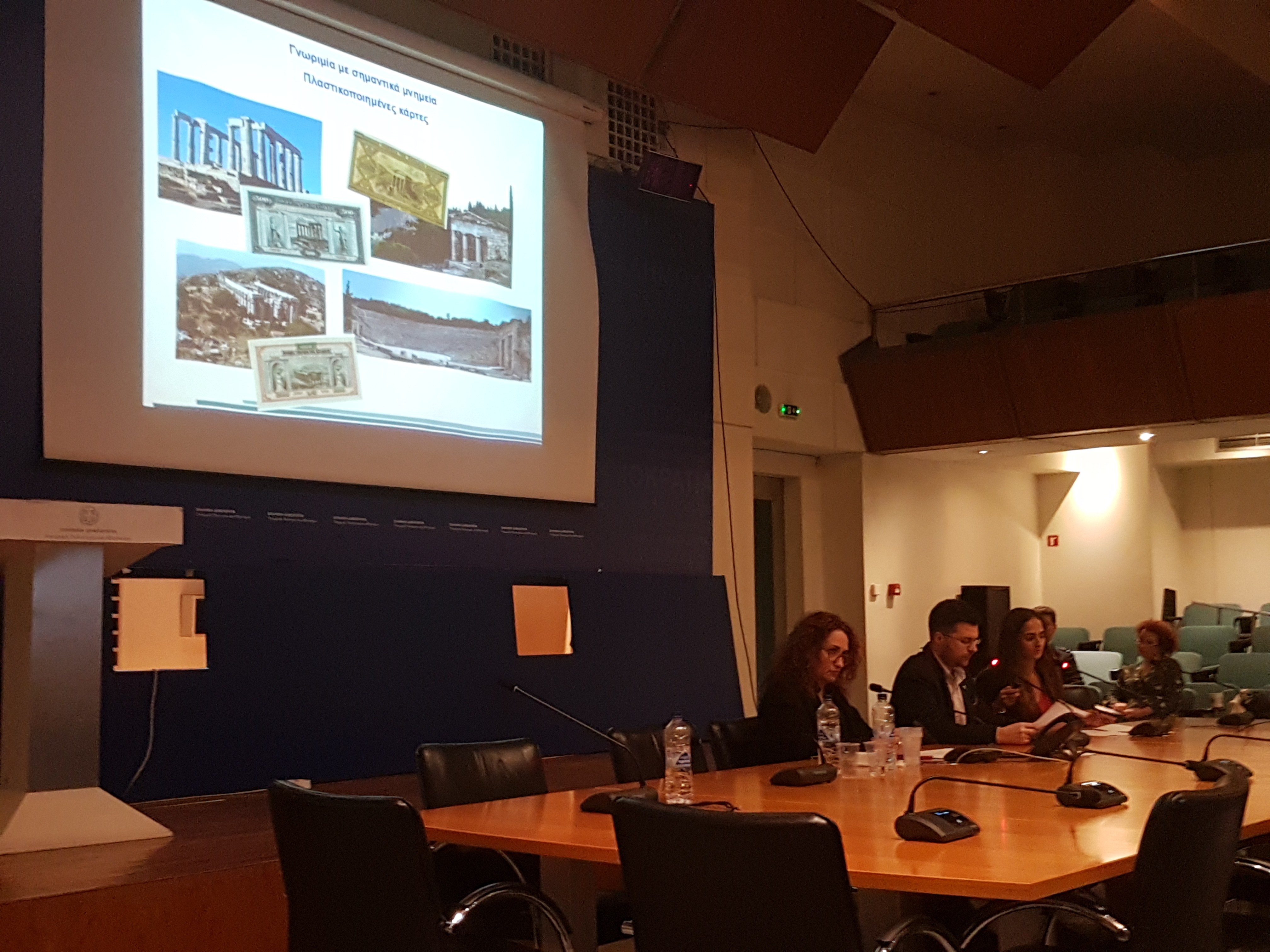 On Friday 1 November 2019, the 21st Annual Meeting of Museums of Contemporary Culture was jointly hosted by the Directorate of Modern Cultural and Intangible Cultural Heritage, and the Hellenic National Committee of ICOM (International Council of Museums). The theme of the meeting was "Performing Arts and Educational Activities: Interpretation and Experience in the Museum".
The museum activities relating to the main topic and the new educational museum programmes were presented during the workshop.
On behalf of Alpha Bank, Konstantinos Christopoulos, Head the educational programmes at the Banknote Museum of the Ionian Bank in Corfu, and Matina Dimopoulou from the Numismatic Collection introduced the new educational programme "Architectural Monuments of Antiquity in Greek Banknotes". The programme as well as the accompanying and supervisory material used to run it were presented in detail. The programme was designed to get the children acquainted with the most important architectural monuments of ancient Greece, the main architectural styles of antiquity as well as the historical buildings of Corfu.
Through the programme, the children have the opportunity to discover the past, study the present and understand the concept of architectural tradition.