22.05.2020
A Discussion between Museums in Corfu: The Pandemic Crisis in the Cultural Sector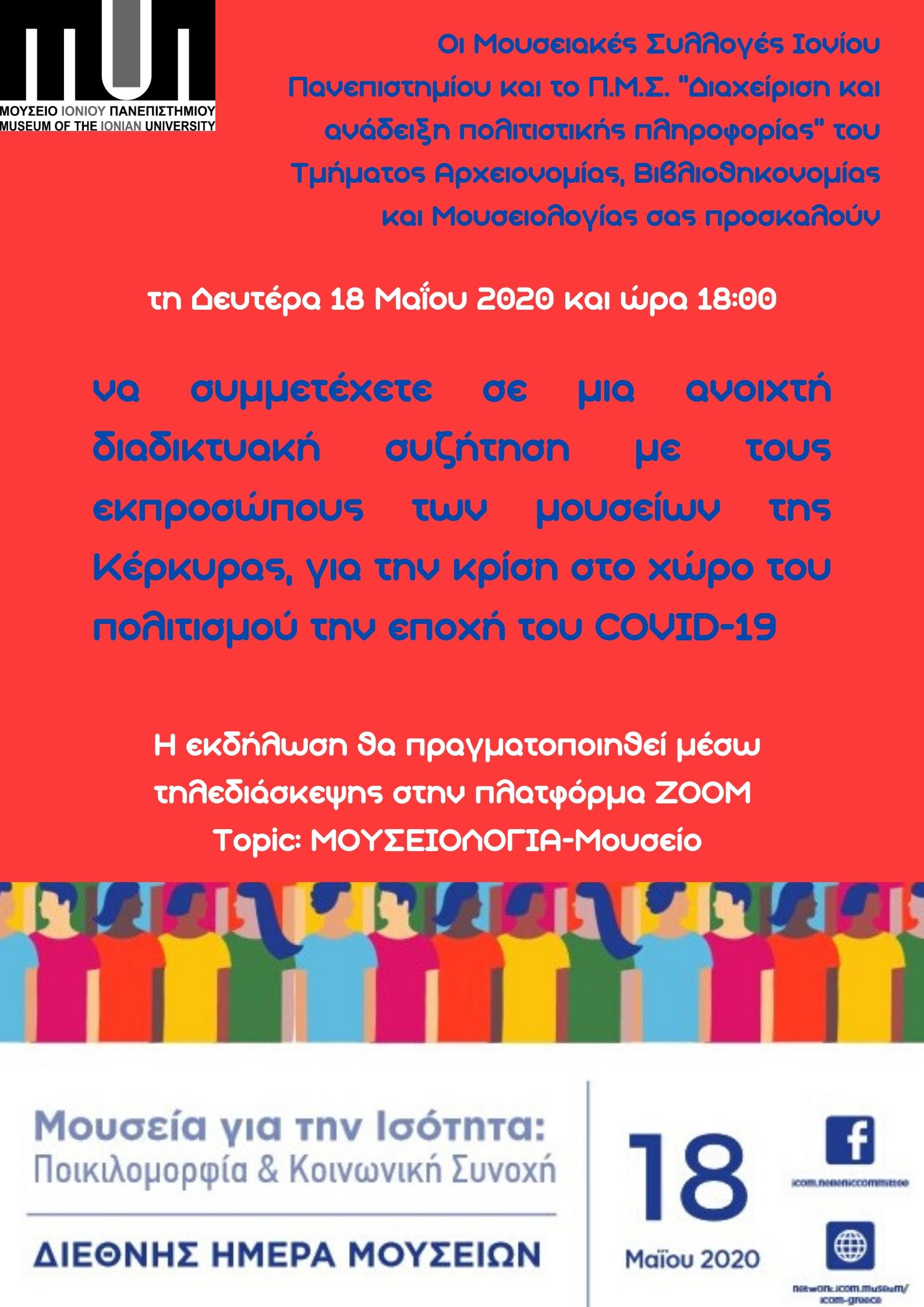 As part of the celebrations for the International Museum Day on Monday 18 May 2020, the Banknote Museum of the Ionian Bank in Corfu participated in an event on "A Discussion between Museums in Corfu: The Pandemic Crisis in the Cultural Sector", which took place online, due to the COVID-19 pandemic. The event was hosted by the museum collections of the Ionian University, in partnership with the Management and Promotion of Cultural Information Postgraduate Programme of the Department of Archives, Library Science and Museology, Ionian University.
The discussion covered issues such as the policies to help museums with the coronavirus crisis, and the digital applications and actions to remotely engage the public in museum spaces, while views were also exchanged about the new landscape the pandemic has created in the cultural sector.
The participants included the Corfu Annex of the National Gallery, the Municipality Gallery of Corfu, the Solomos Museum in Corfu, the Kapodistrias Museum, the Folklore Museum of Sinarades and the Banknotes Museum of the Ionian Bank in Corfu, represented by Konstantinos Christopoulos, Head for the museum's educational programmes.
The event was open to the public via a digital videoconference and was attended by 55 people.