31.03.2023
Special Book Offer – April 2023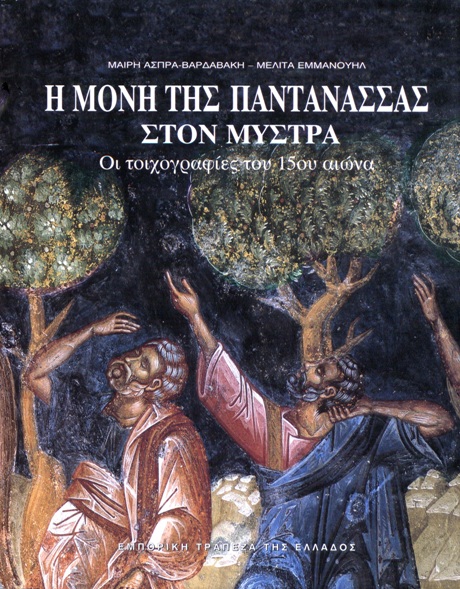 The publication The Monastery of Pantanassa at Mistra: The Wall Paintings of the 15th Century presents in detail the wall paintings of the monastery of Pantanassa at Mistra. It contains an analysis of the style used and conclusions regarding their artists. The book deals briefly with the history of Mistra and the architecture of the main church within the monastery. The Pantanassa Monastery is one of the most important monuments of Byzantine art during the Palaeologan period.
Buy the publication:
At the Alpha Bank Culture store (40 Stadiou Street, Athens), opening hours: Monday-Friday, 08:30-16:30.
Online on the Alpha Bank e-shop.
Over the phone on +302103262465 or through email at infopolitismos@alpha.gr.
Publication details
The Monastery of Pantanassa at Mistra: The Wall Paintings of the 15th Century
Language: Greek
Publisher: Commercial Bank of Greece
Year: 2005
Dimensions: 28.5 x 23 cm
Cover type: Hardcover
Pages: 352
Greek ISBN: 960-7059-17-4
Edited by: M. Aspra-Vardavaki, Melita Emmanuel
Price: €40.00/€24.00