31.01.2023
Special Book Offer – February 2023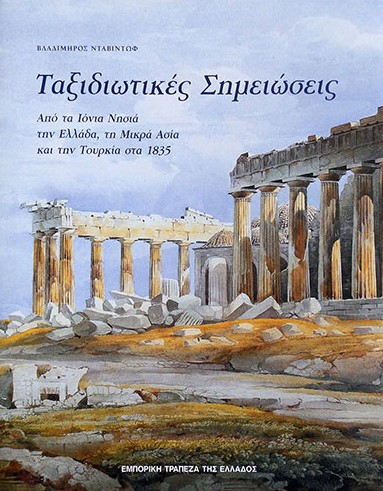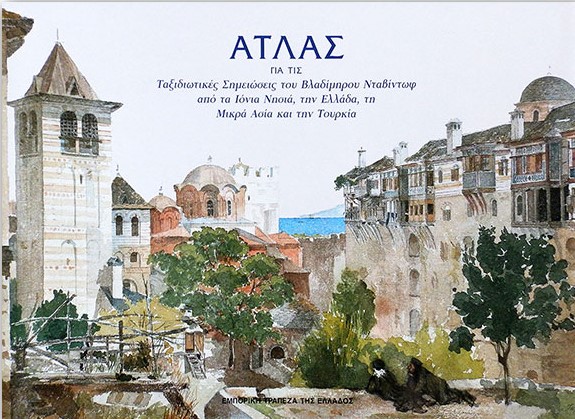 The publication Travelling Notes from the Ionian Islands, Greece, Asia Minor and Turkey in 1835 records the monuments and places visited by Russian jurist and scholar Vladimir Davidov in Greece and Asia Minor in 1835. The Greek edition of the Atlas includes 44 lithographs of various places and monuments, as well as the watercolours used to make the lithographs. The lithographs are now the property of the Pushkin Museum of Moscow.
Buy the publication:
At the Alpha Bank Culture store (40 Stadiou Street, Athens), opening hours: Monday-Friday, 08:30-16:30.
Online on the Alpha Bank e-shop.
Over the phone on +302103262465 or through email at infopolitismos@alpha.gr.
Publication details
Travelling Notes from the Ionian Islands, Greece, Asia Minor and Turkey in 1835
Language: Greek
Publisher: Commercial Bank of Greece
Place: Athens
Year: 2004
Dimensions: Α: 29 x 22.5 cm - Β: 29 x 40 cm
Cover type: Hardcover
Pages: Α: 352 - Β: 192
Greek ISBN: Α: 960-7059-14-Χ - Β: 960-7059-13-1
Edited by: Vladimir Davidov
Price: 42,00 €