12.12.2022
The Banknote Museum of Ionian Bank partnered with Ionian University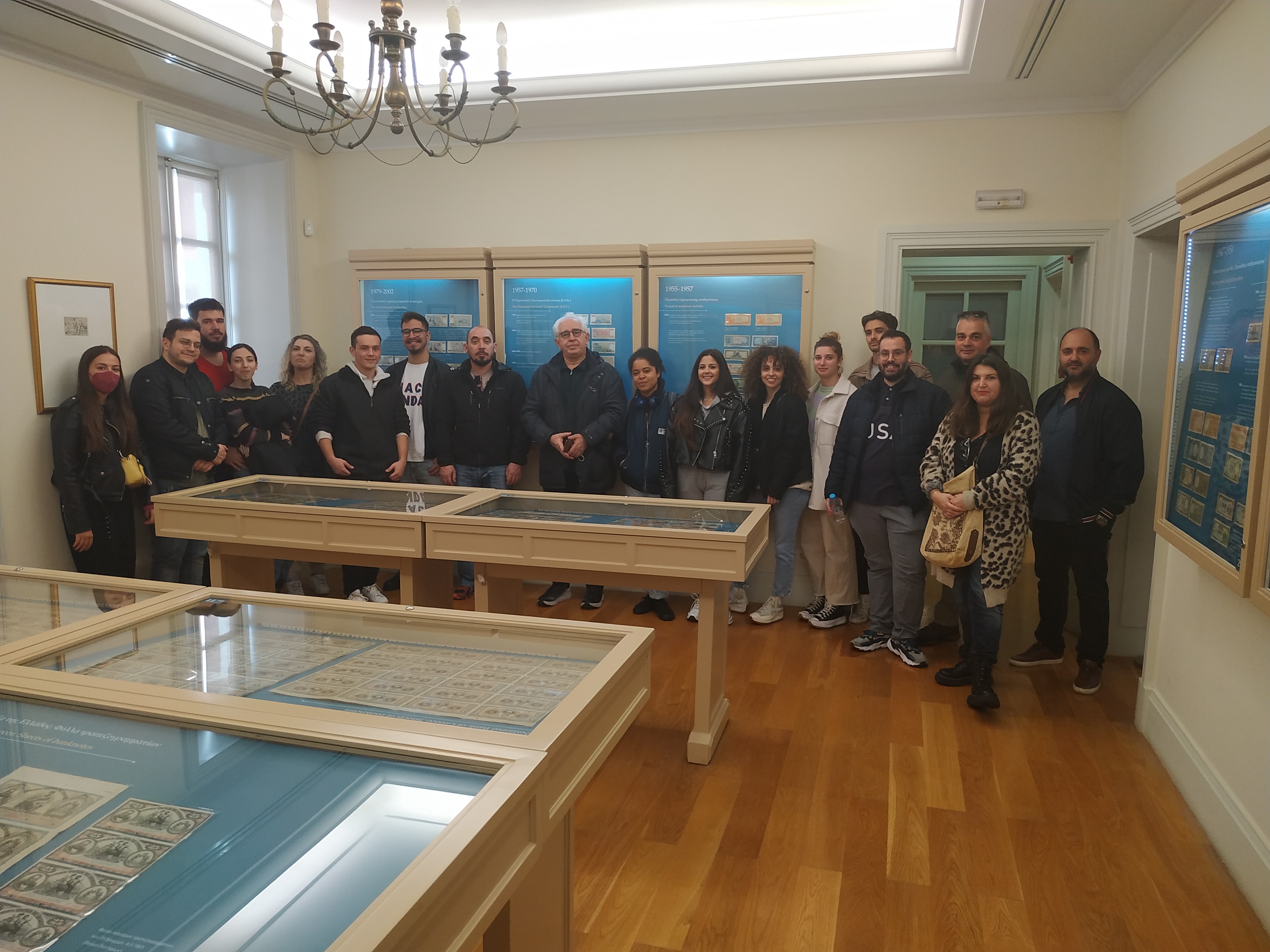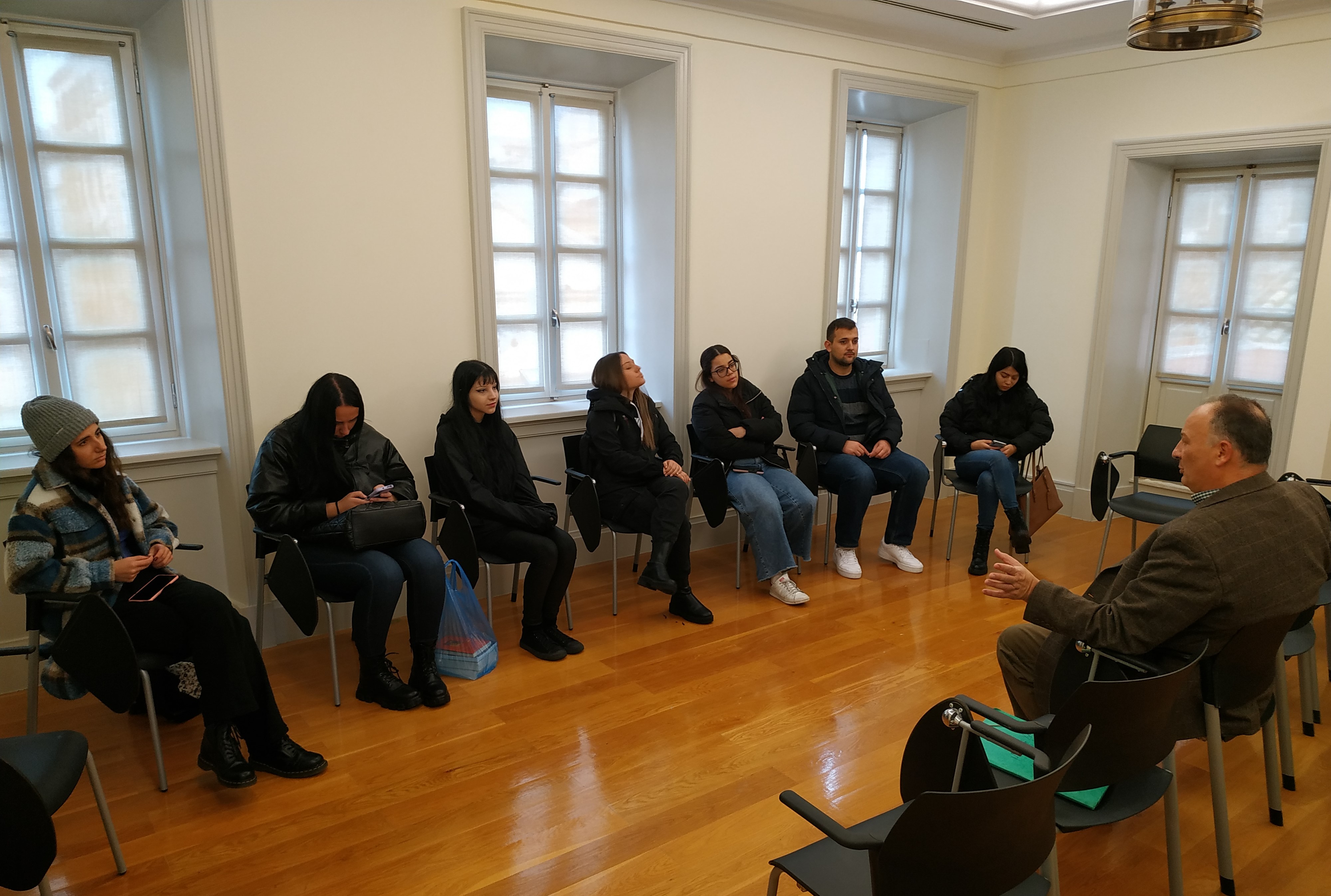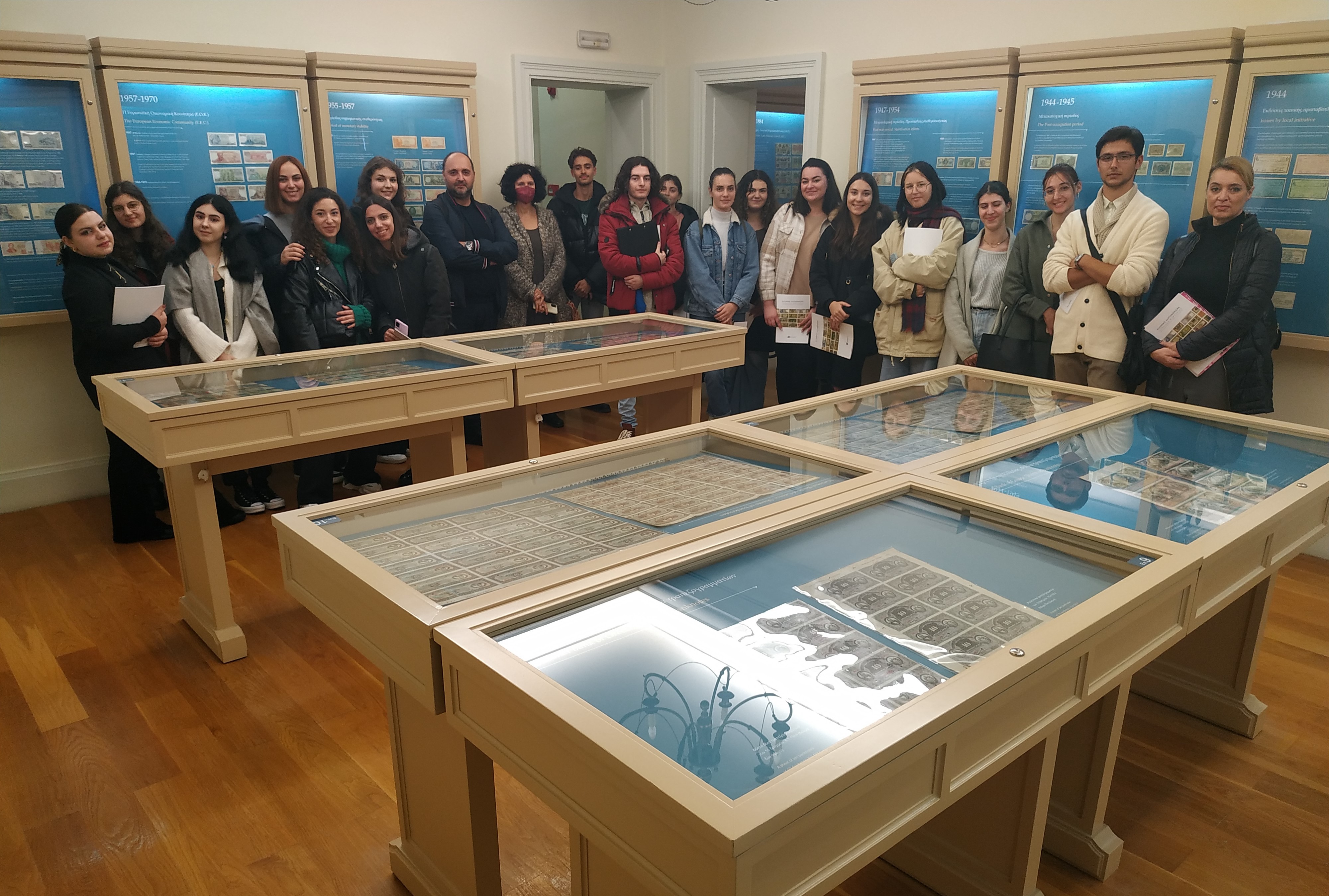 The Banknote Museum of Ionian Bank on Corfu forged a partnership with the students and academic staff of the Ionian University Department of History and Department of Archives, Library Science and Museology.
As part of the curriculum for the current semester, academic staff from the 2 Ionian University departments, along with their students, visited the Museum and toured the permanent exhibition.
The students had the chance to learn about milestones in the history of the modern Greek State and the local history of the Ionian Islands, with banknotes acting as the primary source of information on economic history:
Revolutionary bonds in piastres issued by the provisional Greek government in 1822.
The phoenix issued by Ioannis Kapodistrias in 1831.
Ionian Bank banknotes dating as far back as 1840.
The last banknotes in drachmas, which were taken out of circulation with the introduction of the euro in 2002.
In addition, the academic staff delivered lectures within the exhibition halls, focusing both on aspects of the economic history of Greece and on the quite interesting listed building that houses the Banknote Museum. The building hosted the first privately-owned branch of Ionian Bank on Corfu in the mid-19th century, at the time when the United Nation of the Ionian Islands was a protectorate of the United Kingdom.
Specifically:
On Monday 5 December 2022 academic staff member Dimitrios Metallinos along with 7 students from the Department of Archives, Library Science and Museology, as well as Assistant Professor Mirka Palioura and academic staff member Simos Bozikis along with 25 students from the Department of History visited the Museum.
On Wednesday 7 December 2022 Professor Konstantinos Angelakos, and academic staff members Efstathios Pouliasis, Charalampos Kourgiantakis and Simos Bozikis along with 15 students from the Department of History visited the Museum.
The academic staff and the students received a copy of the publication Greek Banknotes. Historical Evidence by Alpha Bank to remember their visit. The publication accompanies the permanent exhibition at the Banknote Museum of Ionian Bank.
Through this action, the Museum is making a contribution to higher education on Corfu. It already actively participates in primary and secondary education on the island through the educational programme it is running.