25.08.2022
Special Book Offer – September 2022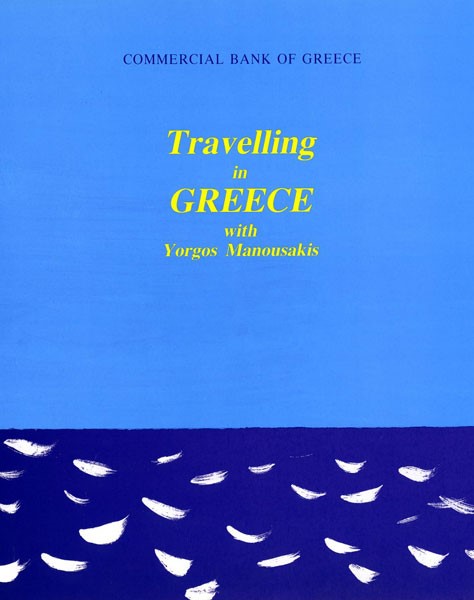 Alpha Bank is offering the publication Travelling in Greece with Yorgos Manousakis, bilingual edition, at a 40% discount throughout September.
This publication is a record of a cultural journey in Greece, guided by the compositions for posters and travel brochures created by the distinguished painter Yorgos Manousakis. These timeless creations, either portraying individual monuments and works of art from antiquity to the present day or depicting the beauty of the Greek landscape, are transformed into silent interpreters of Greek history.
Buy the publication:
At the Alpha Bank Culture store (40 Stadiou Street, Athens), Opening hours: Monday-Friday 8:30-14:15.
Online on the Alpha Bank e-shop.
Over the phone on +302103262465 or through email at infopolitismos@alpha.gr.
Publication details
Travelling in Greece with Yorgos Manousakis
Nikos Zias, Aggeliki Kokkou
Athens 1993
Commercial Bank of Greece
Dimensions: 28.5 x 23 cm
144 pages, 75 illustrations
Bilingual edition (Greek, English)
ISBN: 960-7059-03-4
Price: €13.20