03.04.2019
"Nomos-Nomizo-Nomisma": Corporate Responsibility Excellence Award 2019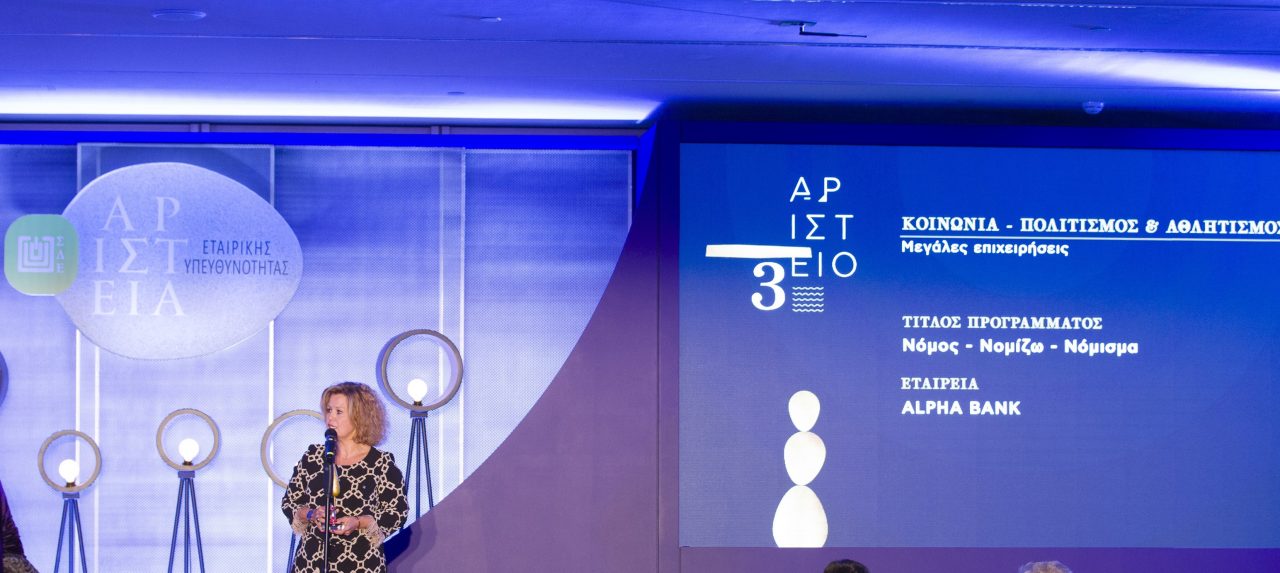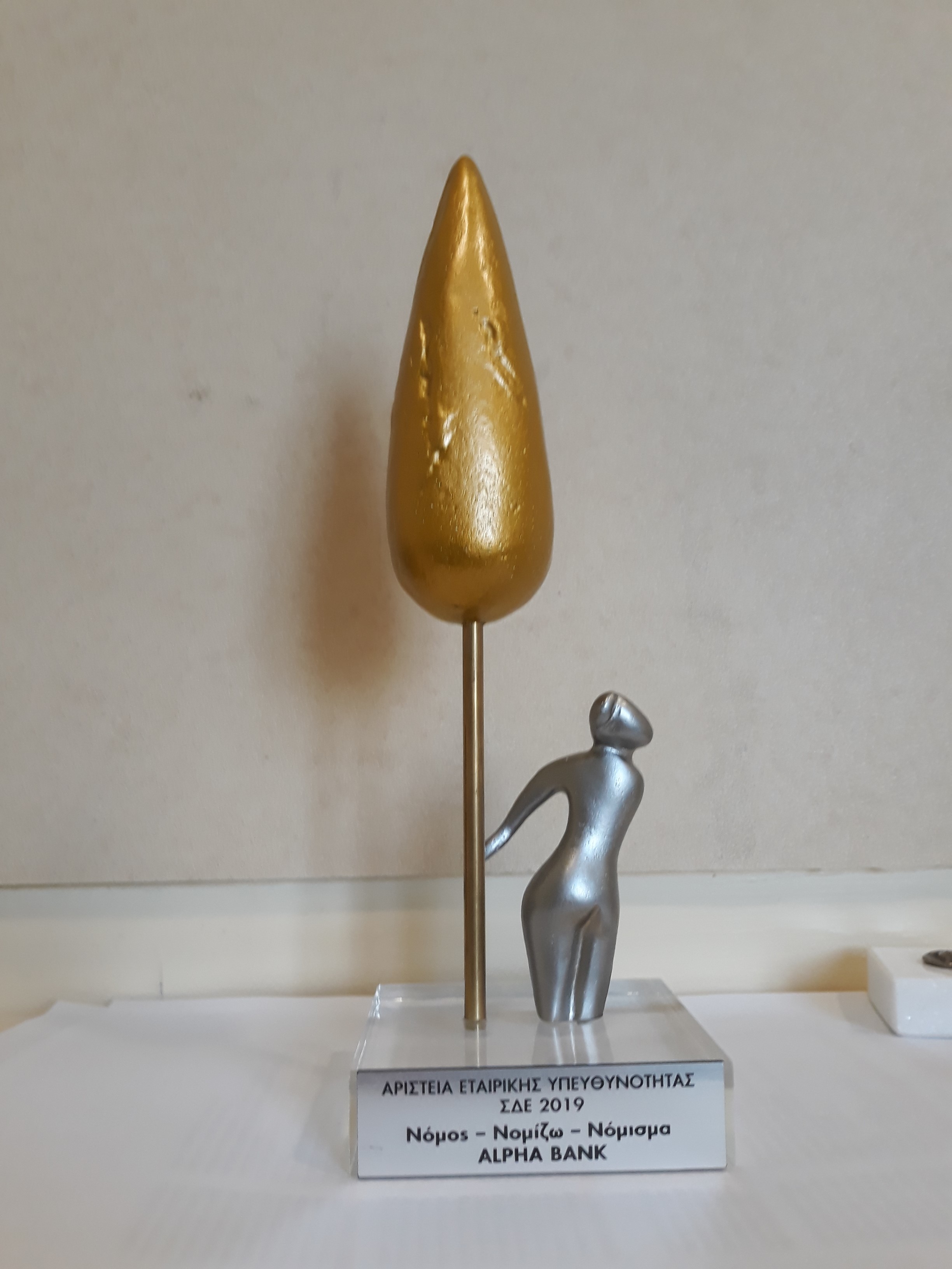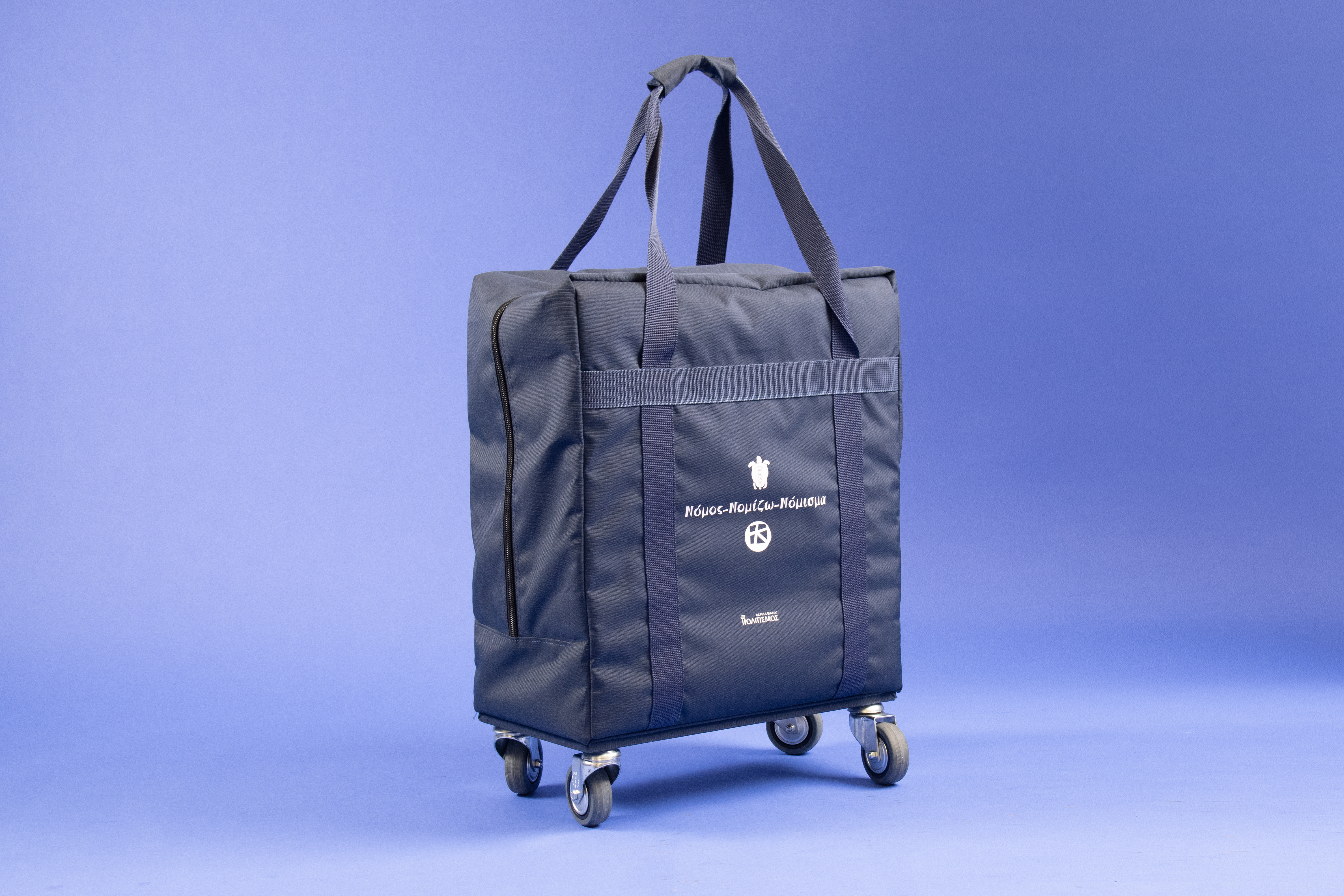 The Alpha Bank "Nomos-Nomizo-Nomisma" programme was honoured at the Corporate Responsibility Excellence Awards 2019. The programme allows students in primary and secondary education to become acquainted with the history of ancient Greek coins, and their iconography, circulation and use as a means of transaction.
The innovative educational programme, designed by the Alpha Bank Numismatic Collection, was honoured with the Corporate Responsibility Excellence Award in the section "Society, Culture and Sports," category Large Enterprises, At the 8th ceremony of the Corporate Responsibility Excellence Awards, hosted by the Hellenic Advertisers Association.
Since January 2017, the specially designed educational suitcase of has been travelling to schools all over Greece. It gives children an experiential learning opportunity, and provides teachers with original and interactive teaching materials, to carry out the programme in the classroom, effectively and creatively.
Students from kindergartens, primary schools, high schools, music and other special schools from different areas across Greece have been introduced to the history of Ancient Greek coins and the ways that their use has changed society.
In relation to the Corporate Responsibility Excellence Award that the programme has received from the Hellenic Advertisers Association, the Curator of the Alpha Bank Numismatic Collection, Dr Dimitra Tsangari, noted, "The award that our 'Nomos-Nomizo-Nomisma' programme has received is one more sign of recognition for the corporate responsibility shown by Alpha Bank, which has historically been promoting education and culture with a series of initiatives and programmes. At the same time, the enthusiastic welcome that our programme has received from the students and teachers themselves demonstrated the strong interest both in the history and use of coins throughout the centuries and in fostering a responsible transaction behaviour, already from the school environment."