22.03.2022
Special Book Offer – April 2022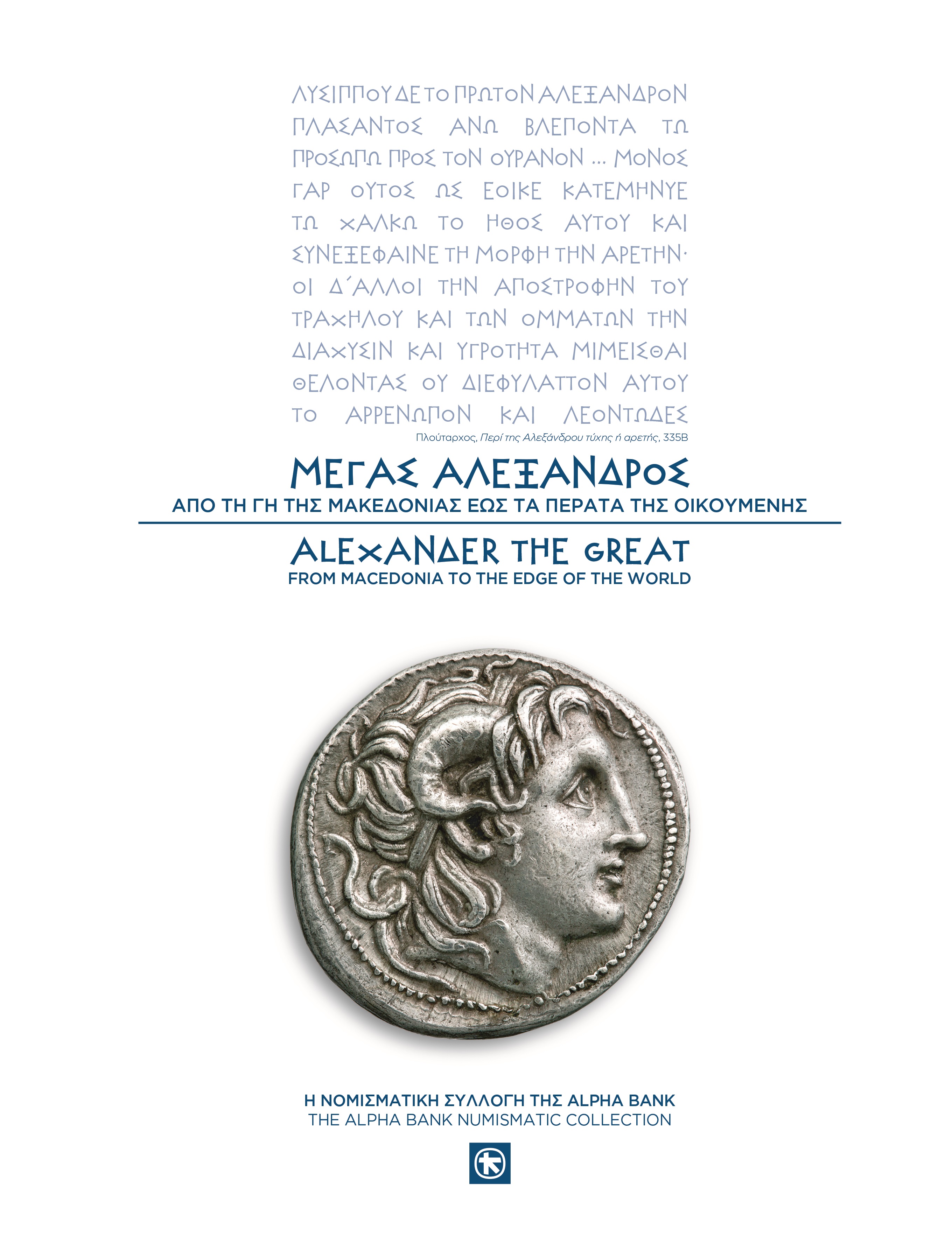 Alpha Bank is offering the publication Alexander the Great: From Macedonia to the Edge of the World at a 40% discount throughout April.
The catalogue, which was published on the occasion of the same-titled exhibition of ancient coins from the Alpha Bank Collection at the Archaeological Museum of Ioannina, describes the history of Alexander the Great through his coins as well as the effect of his coinage on the ancient world even after his death. The catalogue includes photographs of 218 gold, silver, and bronze coins as well as detailed explanatory texts.
Buy the publication:
At the Alpha Bank Culture store (40 Stadiou Street, Athens), Opening hours: Monday-Friday 8:30-14:15.
Online on the Alpha Bank e-shop.
Over the phone on +302103262465 or through email at infopolitismos@alpha.gr.
Publication details
Alexander the Great: From Macedonia to the Edge of the World
Edited by Dimitra Tsangari
Athens 2010
Alpha Bank
Dimensions: 30 x 23 cm
200 pages
Bilingual edition (Greek, English)
ISBN: 978-960-98363-9-5
Price: €18.00