31.05.2019
Storytelling"Theophilos Chatzimichail: His Life as a Fairytale"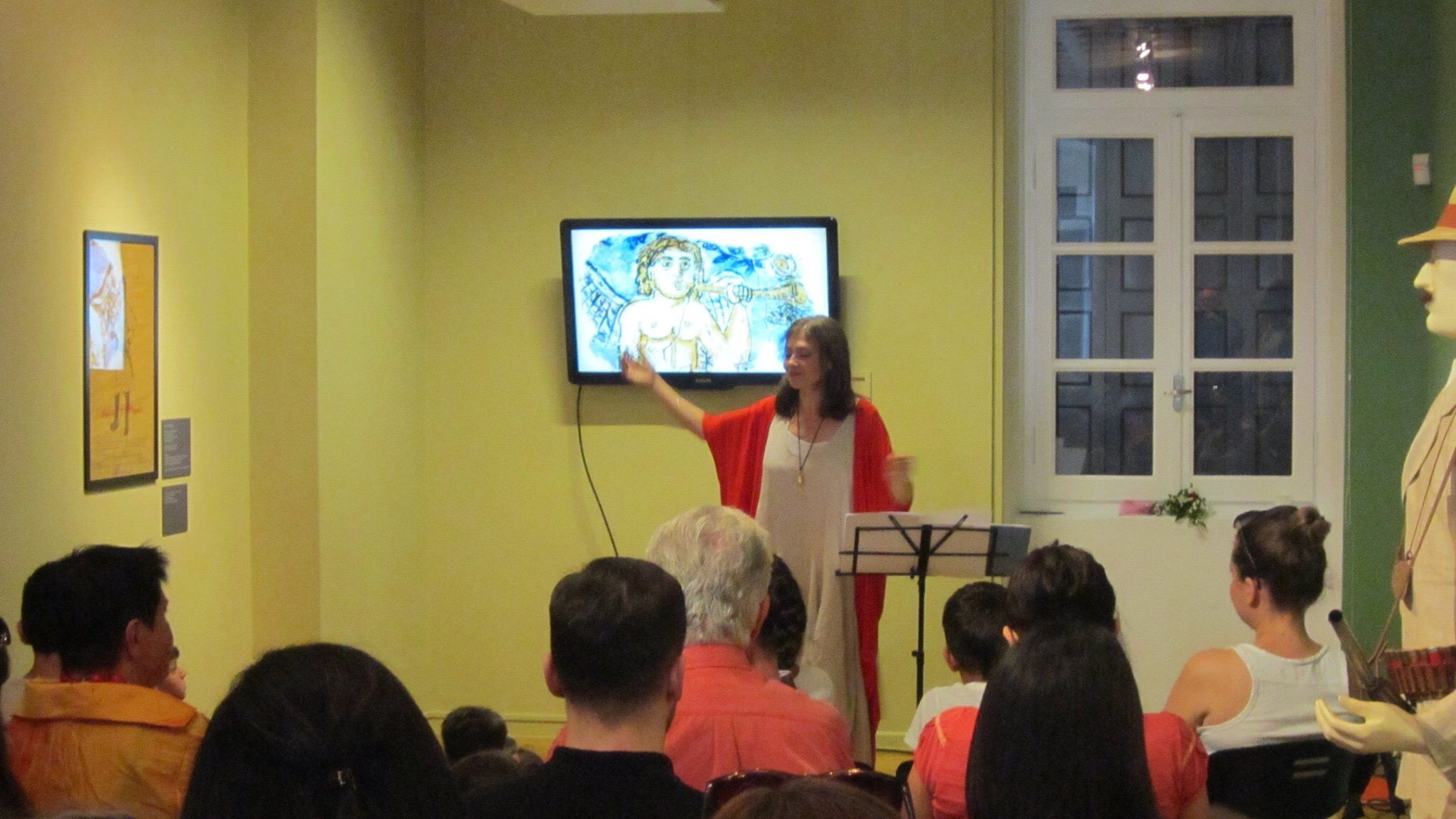 On Saturday 8 June 2019, on the sidelines of the exhibition "Theophilos the Painter – His Works Shape their Environment", hosted at the Alpha Bank Cultural Centre in Nafplio, Kalliopi Liadi presented the storytelling event "Theophilos Chatzimichail: His Life as a Fairytale", to children aged 7 to 10.
This Greek folk painter became the protagonist of an original fairytale, and the children, in an organic and entertaining manner, learnt about his childhood in Mytilene, his travels to Smyrna and Volos, the hardships and adventures he went through, and his refuge: painting and stories.
Along with Ms Liadi's storytelling, images and photographs from his life and more notable works were shown, to introduce children to the painter's favourite themes.
Children became acquainted with mythological gods and heroes, Alexander the Great, Adriana of Athens, traditional occupations, beachfronts and feasts in the countryside, and they listened to the fairytales and songs that emerge from Theophilos' paintings.