18.01.2021
"200 Years Later: the Alpha Bank Children Draw the Revolution!"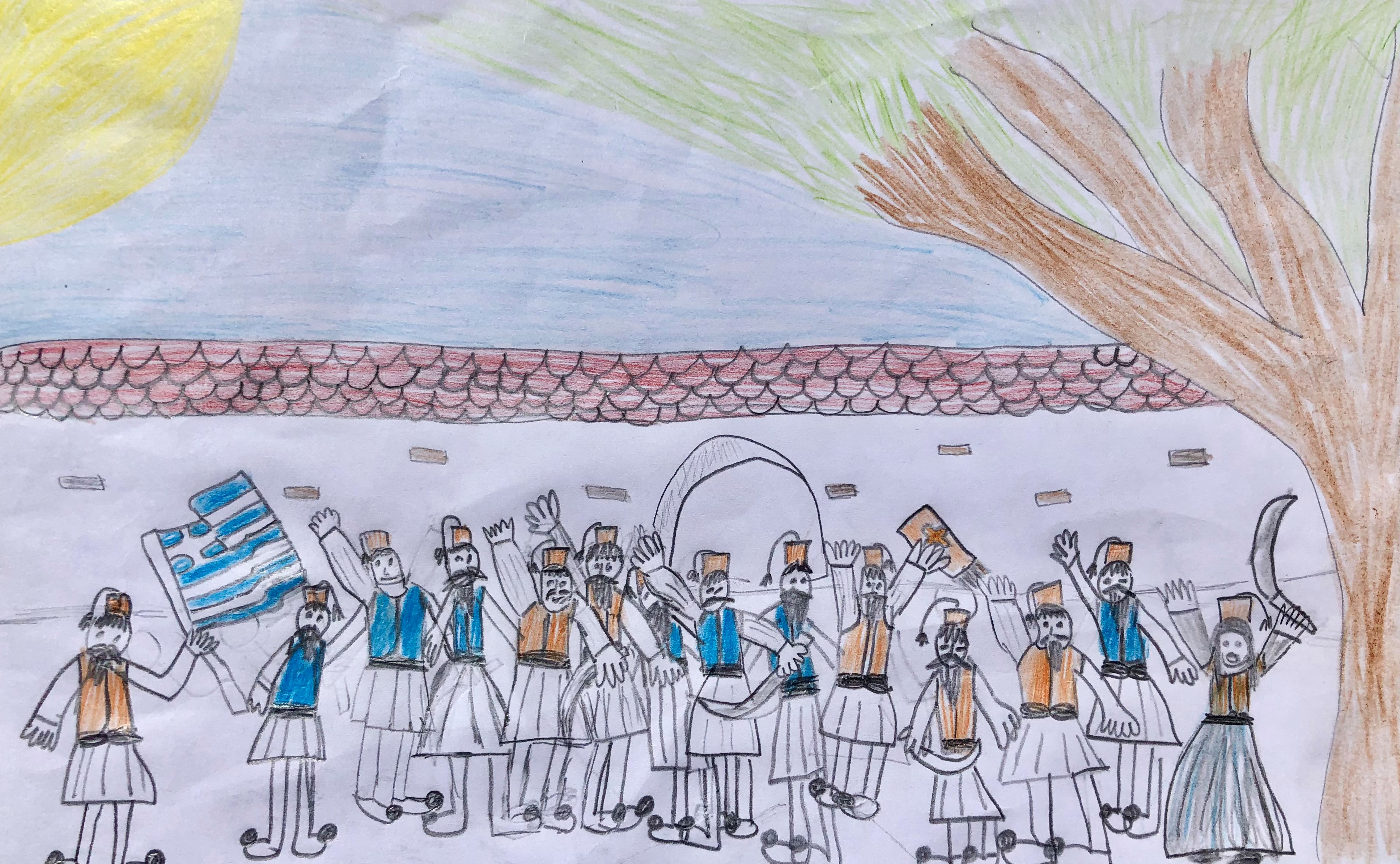 On the occasion of the bicentenary of the Greek Revolution, an art contest was held between 25 January and 8 March 2021 for the children of the Alpha Bank employees, at the initiative of the Numismatic Collection.
In total, 272 children participated, aged 6-12 years, from all parts of Greece. The children were inspired by the Greek Revolution and drew heroes, war scenes, sea battles, symbols of 1821 and pictures from the daily life of this historical time period. Their paintings are full of colour, imagination and a great deal of originality.
200 years later, the paintings of our young friends show that children are aware of the significance, values and messages conveyed by the Greek Revolution. Moreover, correlations with the present can also be found in them.
The contest winners were selected by a panel of judges, set up specifically for this purpose. All the paintings will be featured in a special digital exhibition in the Alpha Bank Intranet.
The following 3 paintings stood out in the contest:
1st place – Chrysiis Gerogiannia, 9 years old
2nd place – Anastasios Chouliaras, 11 years old
3rd place – Anna Andrianaki, 6 years old
On Wednesday 7 April 2021, the team of the Numismatic Collection and members of the judging panel had the pleasure of meeting online the children that were honoured in the contest. The children talked about their paintings and what inspired them, and sent their own message for the bicentenary of the Greek Revolution.