08.02.2015
Meeting "Greek Colonisation: New Data, Current Approaches"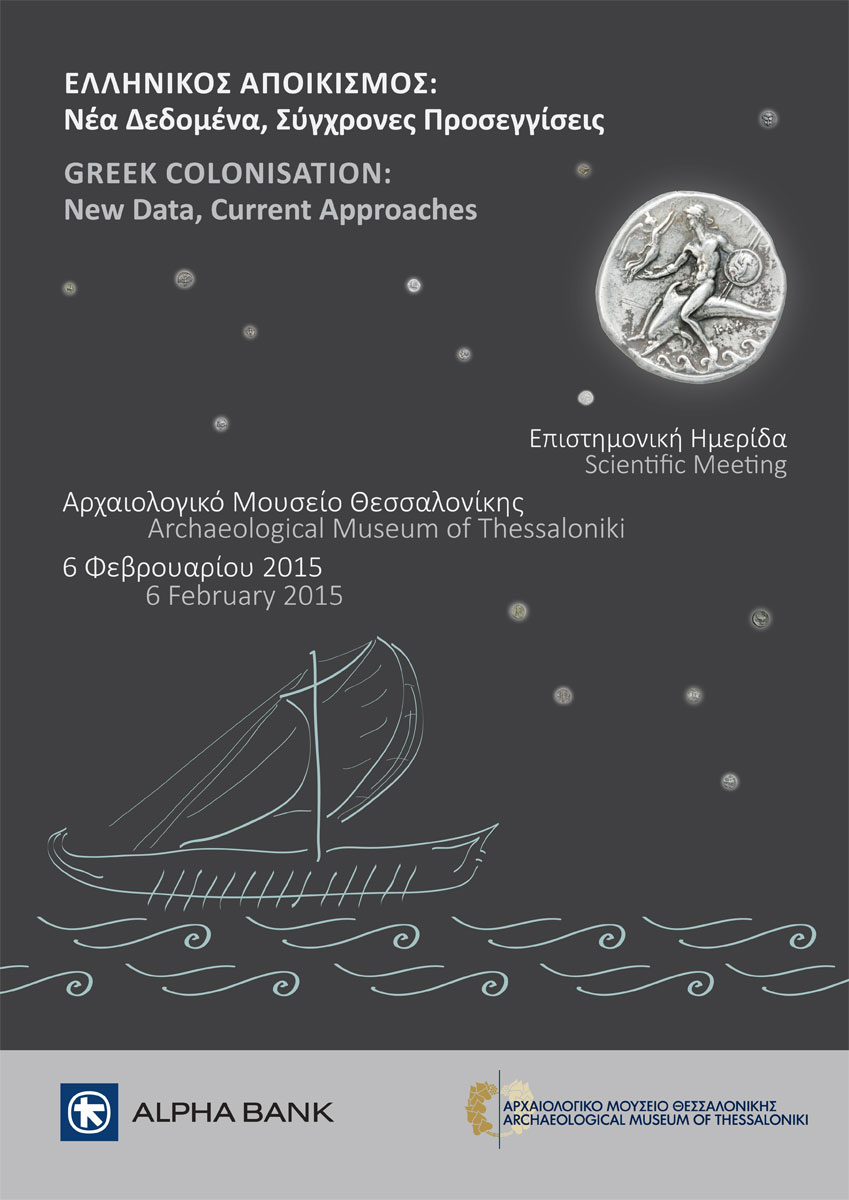 A scientific meeting on "Greek Colonisation: New Data, Current Approaches" was successfully held at the Archaeological Museum of Thessaloniki on Friday 6 February 2015. The Alpha Bank Numismatic Collection and the Archaeological Museum of Thessaloniki co-hosted the meeting on the sidelines of the exhibition "The Europe of Greece: Colonies and Coins from the Alpha Bank Collection".
The scientific interest presented by Greek Colonisation and the enthusiastic response of the audience to the exhibition led to hosting the conference. Its aims were:
To present new information.
To promote scientific dialogue on matters related to Ancient Greek colonisation.
15 historians and archaeologists from Greece, Italy, Spain, Ukraine and Australia participated in the conference. Field archaeologists, museum directors and university professors studying Greek Colonisation presented new field data from their area of activity, as well as composite approaches of the different aspects of the phenomenon.
The Curator of the Alpha Bank Numismatic Collection, Dr Dimitra Tsangari, presented the lecture "Images of the Sea on the Coins of the Ancient Greek Colonies". She presented 25 coins with marine themes from the Bank's Collection.
The proceedings of the conference were published in the same year.