11.12.2019
The history of coins at the Lighthouse for the Blind and the Tactual Museum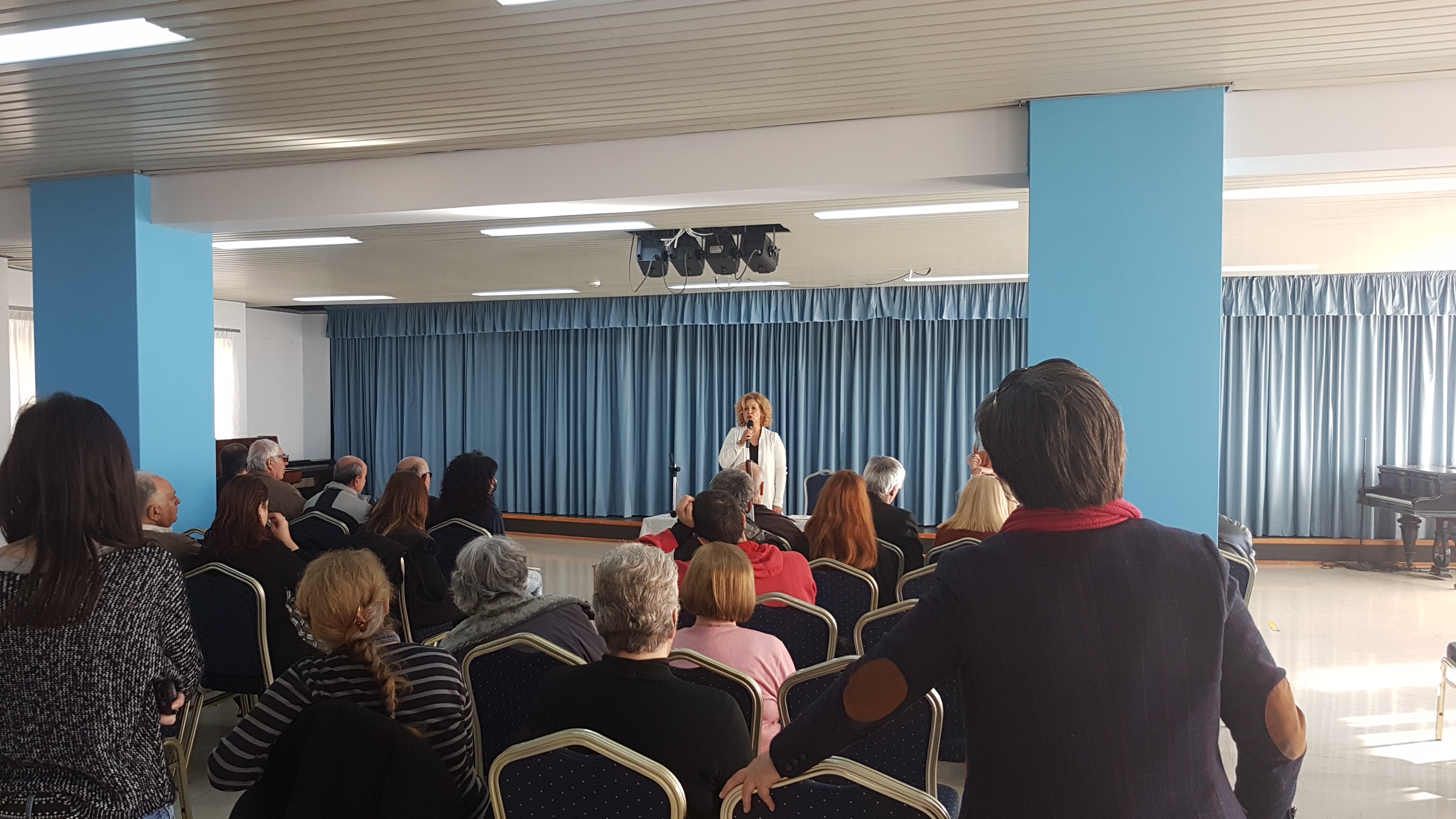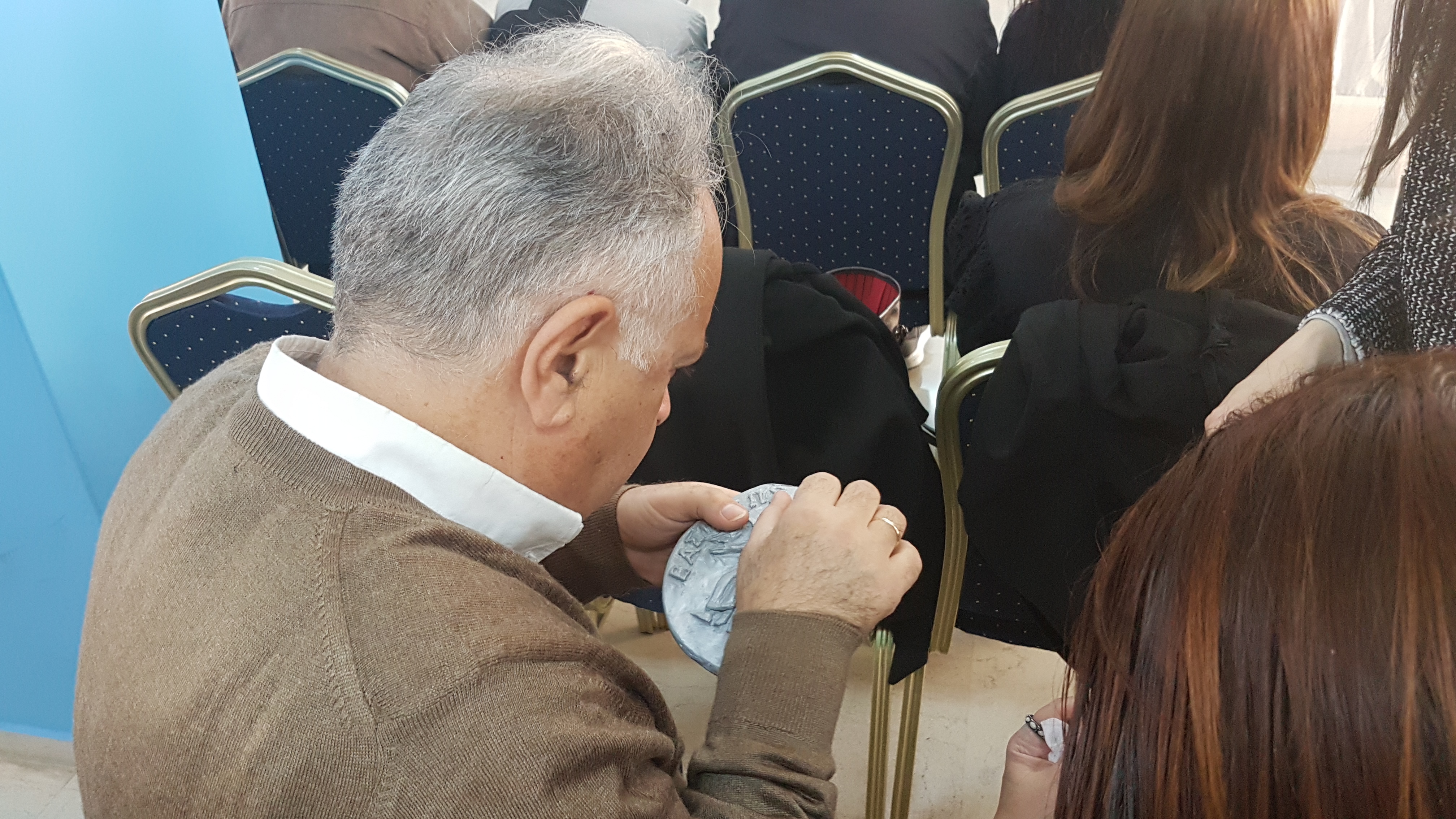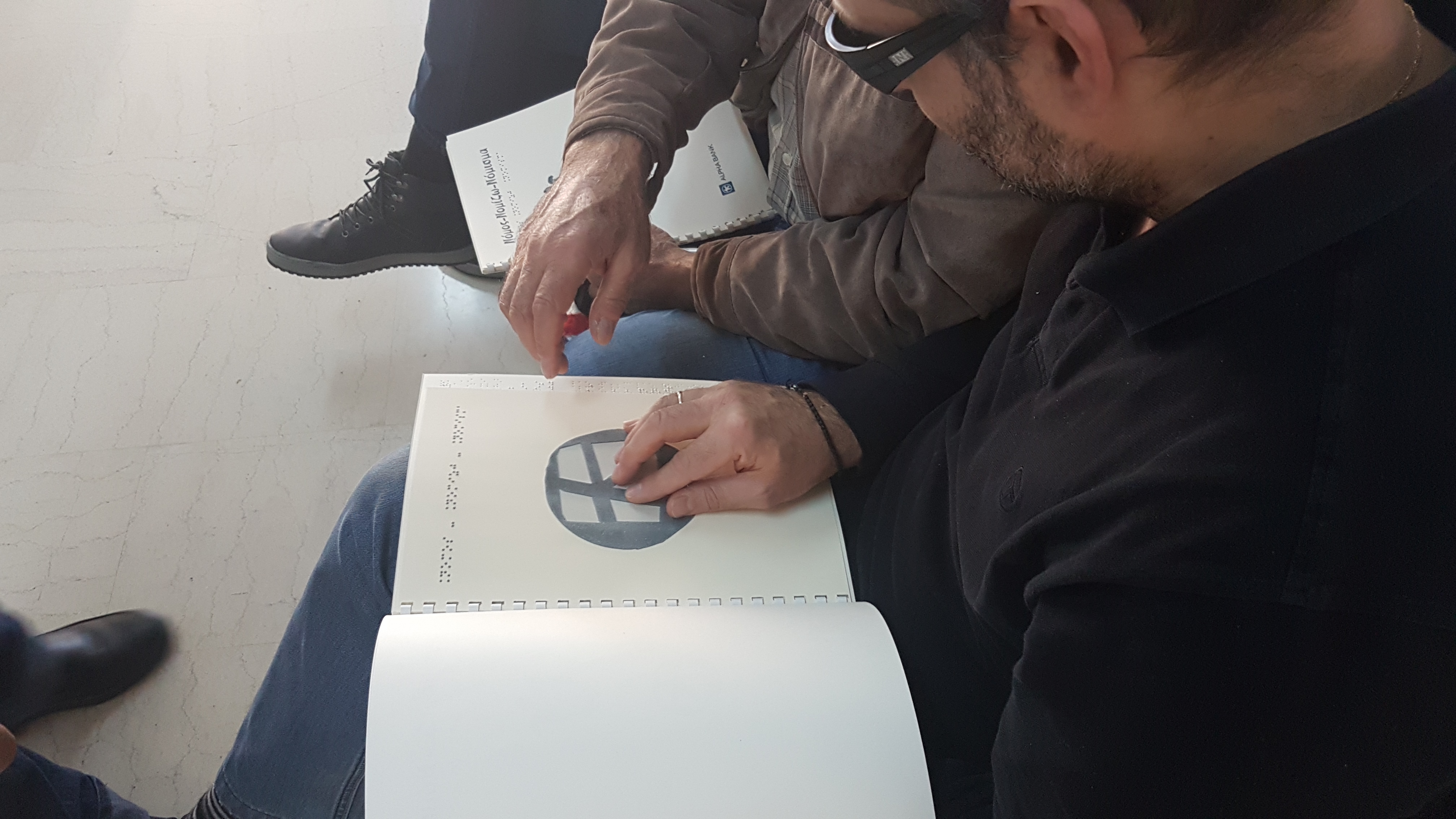 On Wednesday 18 December 2019, Dr Dimitra Tsangari, Curator of the Alpha Bank Numismatic Collection, presented the "Nomos-Nomizo-Nomisma" educational programme about the history of coins, specifically adapted for the visually impaired, at the Lighthouse for the Blind.
At the request of the educational community, the programme was adapted for students at special schools, also attended by visually impaired children. New educational material was designed, such as enlarged replicas of ancient coins, by a specialised conservator. The enlarged replicas facilitate understanding and achieve tactile contact with the object. The same-titled publication, presenting the history of coins, was transcribed in Braille by the centre of the Lighthouse for the Blind of Greece and printed in 500 copies.
The Alpha Bank Numismatic Collection donated a complete set of 4 enlarged coins to the Tactual Museum, one of the few museums of its kind in the world. The Museum gives the visitors the opportunity to touch and feel the exhibits, which is a new way of approaching the Ancient Greek civilisation, even for sighted visitors. All the exhibits at the Tactual Museum are exact replicas of the originals, which are exhibited in other museums in Greece and abroad.
The publication in Braille was sent, at the initiative of the Lighthouse for the Blind of Greece, to libraries and institutions for the visually impaired all over Greece.
The event was attended by Mr Emmanouil Basias, President of the Lighthouse for the Blind, Ms Georgia Roukoutaki, Vice President, Ms Georgia Mila, Director, as well as friends and members of the association.